Vapormax is an incredibly comfortable shoe for regular use. But it was released as a running shoe. But the vapormax lover often asks, do vapormax run small or big? Luckily these shoes are super comfy and stylish. Besides, vapormax is available in multiple colors.
Regular wear vapormax comes true to size. But it might seem a bit narrower in the toe and feet. There has no chance to get an optional or customizable size. So, buying a half-size larger vapormax for the wide feet of people is recommended.
In this guide, we will discuss several models of the vapormax series. Also, you will know the vapormax shoe sizing chart for men and women. So, stay reading this guide.
Features of Vapormax shoes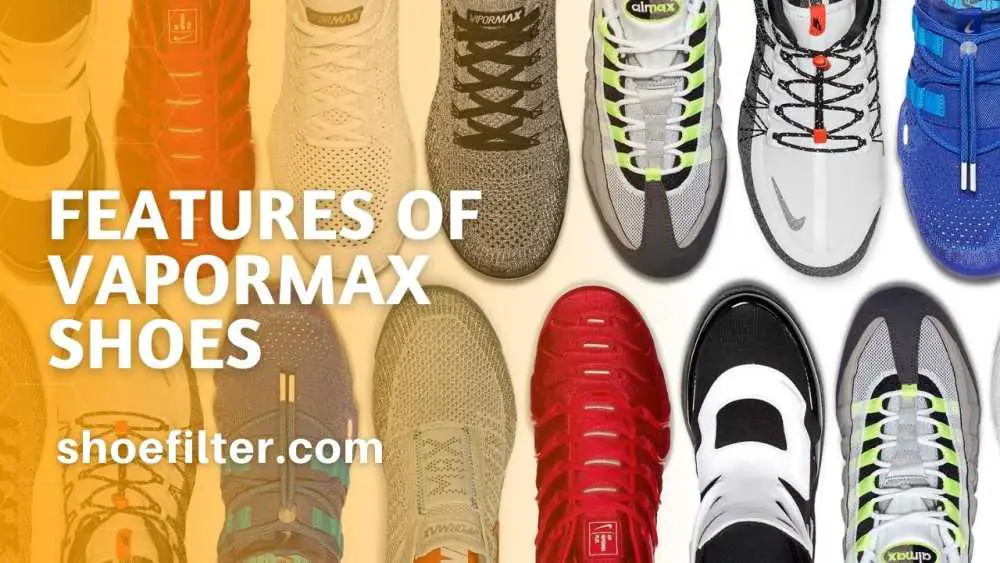 Vapormax is the most innovative and comfortable shoe. It is appropriate for both running and walking. Here are some core features of vapormax shoes.
Air cushioning flexible footbed with pressurized air inside the sole ensures super comfort.
It is super stable with a TPU heel clip design that ensures stability at the user's feet on any terrain
Breathable soft upper net design can keep user feet cool and prevent Sweating
It has enough traction because of having a rubber midsole
Vapormax comes true to size, but the toe designs are a bit narrower
Cleaning a vapormax is a bit difficult
Does an Air Vapormax run small or big?
Generally, air vapormax doesn't run big or small. It comes as a true size shoe with a narrower design at the toe. Let's compare the vapormax with Adidas shoes. This comparison will help you change the shoe size from the United States to the United Kingdom and Europe. Vapormax and Adidas both are similar for women. But there has a precise difference between the men's vapormax and Adidas.
Vapormax shoes sizing chart for Women:
| | | | |
| --- | --- | --- | --- |
| US | UK | ER | CM |
| 5 | 2.5 | 35.5 | 22 |
| 5.5 | 3 | 36 | 22.5 |
| 6 | 3.5 | 36.5 | 23 |
| 6.5 | 4 | 37.5 | 23.5 |
| 7 | 4.5 | 38 | 24 |
| 8 | 5.5 | 39 | 25 |
| 8.5 | 6 | 40 | 25.5 |
| 9.5 | 7 | 41 | 26.5 |
| 10 | 7.5 | 42 | 27 |
Vapormax shoes sizing chart for kids:
| | | | |
| --- | --- | --- | --- |
| US | UK | ER | CM |
| 8C | 7.5 | 25 | 15 |
| 9C | 8.5 | 26 | 16 |
| 10C | 9.5 | 27 | 17 |
| 11C | 10.5 | 28 | 18 |
| 12C | 11.5 | 29.5 | 19 |
| 13C | 12.5 | 31 | 20 |
| 1Y | 13.5 | 32 | 21 |
| 2Y | 1.5 | 33.5 | 22 |
| 3Y | 2.5 | 35 | 23 |
Is vapormax sustainable and good for running and walking?
Yes, vapormax is quite sustainable because it is made from 40% recycled materials. Among all parts, the upper parts are also made from fly-knit. Hence, it is undoubtedly good for training and running because of the air-bubbled midsole. Air bubbled midsole provides enough cushioning when running. Now comes to the point that is Nike Air Vapormax good for walking? Yes, vapormax is also good for walking and standing for a long time.
Tips for using vapormax shoes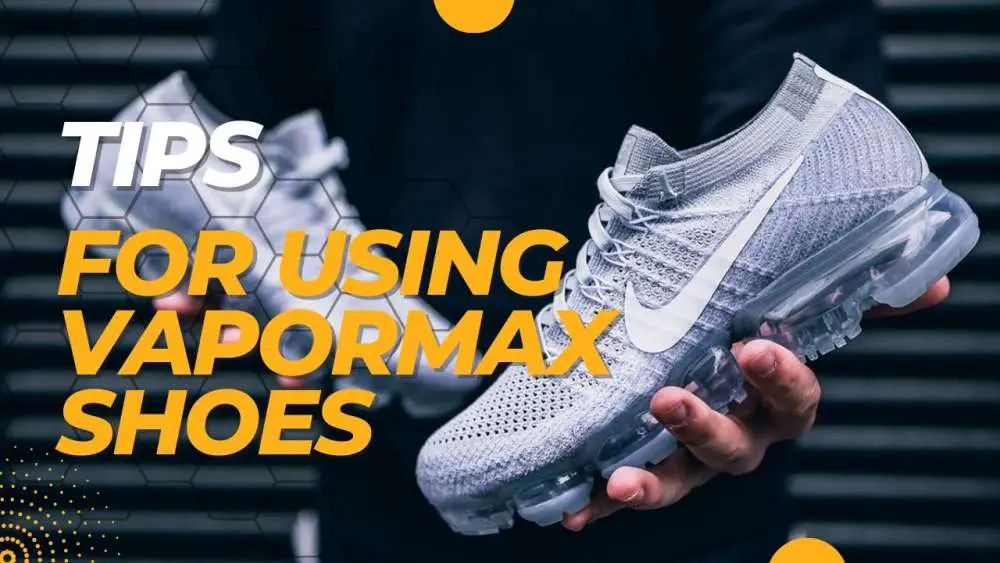 Vapormax is a bit sensitive shoes we mean it need proper care. Otherwise, these shoes can damage within soon. Here are some tips for caring your vapormax shoes. 
Be careful about the Flyknit upper of vapormax shoes because it is tricky to clean correctly
Avoid wearing this pair when it is raining or to snow around you
Try to use a good quality protective spray before each using
Use a soft brush, cloth and warm water when you must to clean these shoes
Must dry these shoes properly under the mild sun after washing
Pros and cons of vapormax running shoes?
The main conveniences of vapormax shoes:
Step-in comfort for longer running and walking
Supportive upper fit ensures sweatless feet
Plenty of reflectivity's provide running speed
Lightweight for full max air shoes with cushioned sole
A better outsole grip provides better traction and protection
The main inconveniences of vapormax shoes:
Tongue sides are not super durable
No width expensive is not ideal for running
The noise outsole could be annoying to the user and other
FAQs:
Does vapormax fit true to size?
Most of the customer has said that vapormax fit true to size. But a few users said they feel uncomfortable in narrower spaces at the toes and feet. Even the manufacturer accepted that they produced this shoe with a narrower fit. If needed, you can go a size larger than the standard size.
Does vapormax plus run big or small?
From the customer experience of vapormax plus-sizing Reddit information, vapormax plus doesn't run big or small. But it comes as a narrow foot. If you are a wide feet woman or man, you can go a size-up vapormax for wide feet.
Are vapormax 2019 true to size?
Yes, vapormax 2019 is true to size. Not only that, most of the vapormax models are true to size. Even vapormax can get loosen with time. So, it is good to take the standard size. Those with extra wider feet need to go with a size-up vapormax.
Do off-white vapormax fit true to size?
Off-white vapormax also comes with true to size. But it is designed as loose and baggy shoes for comfort. If you don't like loose shoes, go with a size down.
Final Notes:
So, have you got your answer to the query "Do vapormax run small or big? The clear answer is no. Vapormax doesn't run big or small; it just comes with a narrower fit. Also, remember that vapormax can get loose over time. So, the best practice is to take a standard size vapormax. Or you can go with a size up if necessary.
However, we recommend checking out the sizing chart before picking your shoes. Then the size would be a perfect fit. Have you more things to know about vapormax? Then let us know.