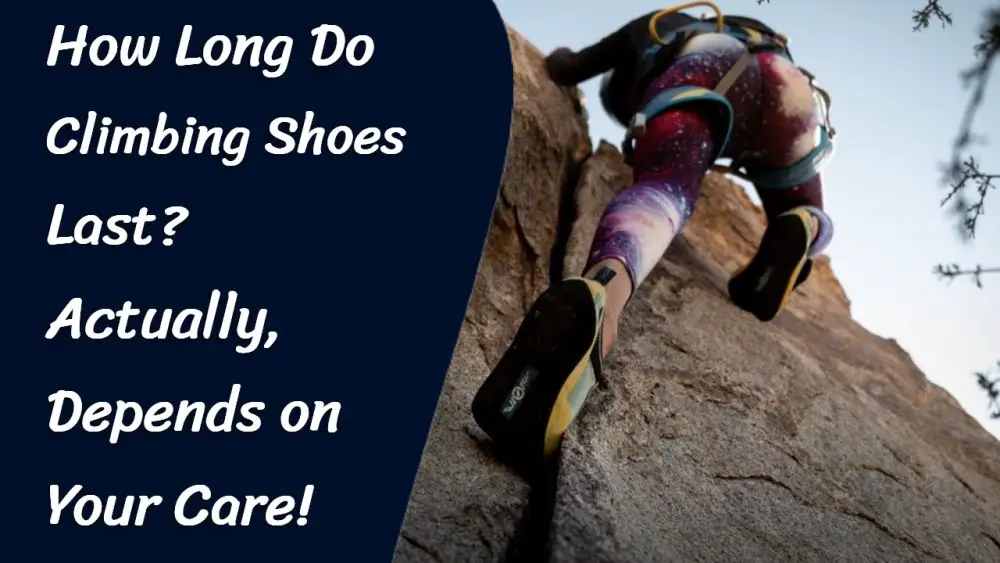 Among all the shoes you own, your climbing shoes are most likely the expensive ones. Also, they are a fundamental factor of how good your good climbing journey will be. Sadly, you can't enjoy a lifetime climbing experience with a single pair of these shoes, they have an expiry time too.
So, how long do climbing shoes last normally? A typical climbing shoe can last anywhere from 3 months to 2.5 years based on utility and care. This answer actually depends on a number of factors, like, care for your shoes, resole them at the right time, keeping them in the right place, etc.
If you want your shoes to last longer, you need to learn about how to tell when they are worn out and how to increase the lifespan of your climbing shoes. Find out answers to such questions below!
How long do climbing shoes last?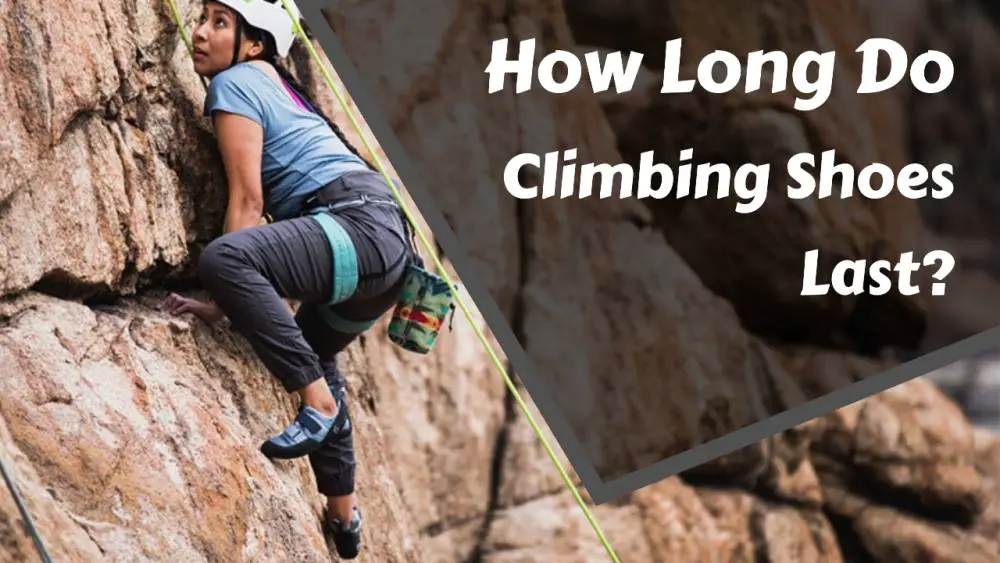 This is largely dependent on the material of the shoes, the amount of climbing you do, and your footwork skills. Some climbing shoes won't last even 3 months, while some serve for 1 year too.
Let's assume you climb 1-2 times per week with a pair of decent shoes on, then you can easily pass 4-8 months. And if you do mountaineering only once or twice in a few months, your shoes will survive up to 2 years, a little more if you are skillful in the rough terrain.
You can always do 1-2 resoles before switching to a new pair, which increases the lifespan of the shoes.
How do you tell if your climbing shoes are worn out?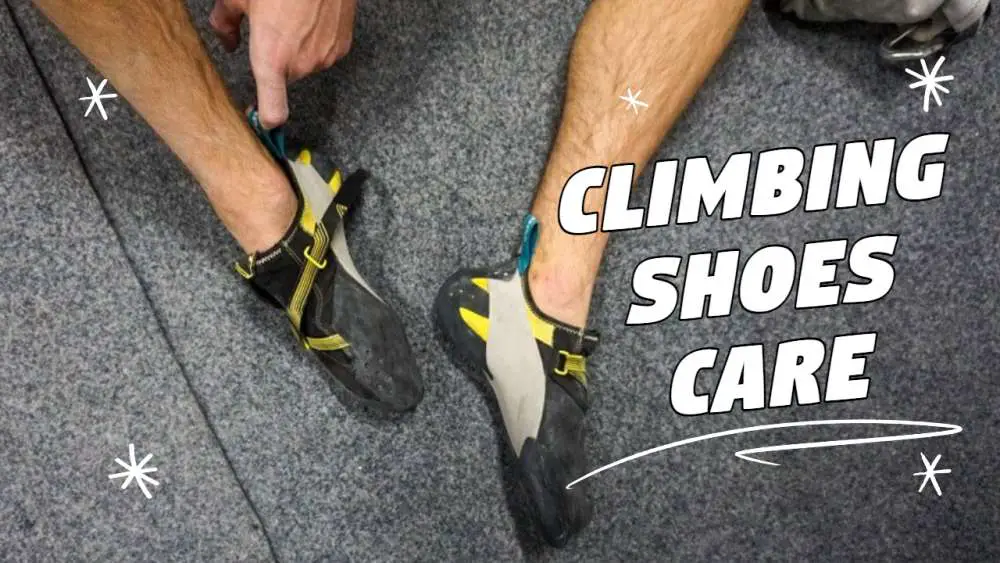 The easiest way to figure out if your climbing shoes are worn out is by looking at the rand. When the rand and the rubber underneath start to wear out more than 70%, it's about time you consider replacing your shoes.
(The rand is a thin rubber layer that protects the front of the shoe and wraps underneath, located between the sole and the top)
Again, if you see any hole anywhere on the upper part that reaches up to your feet, you need to buy a new pair. Dragging your toes across rock can form such kinds of holes.
Now, if only the sole's damaged while the rand's in good condition, you can resole the shoes. On average, resoling them will take 40$-80$. 
How do you make climbing shoes last?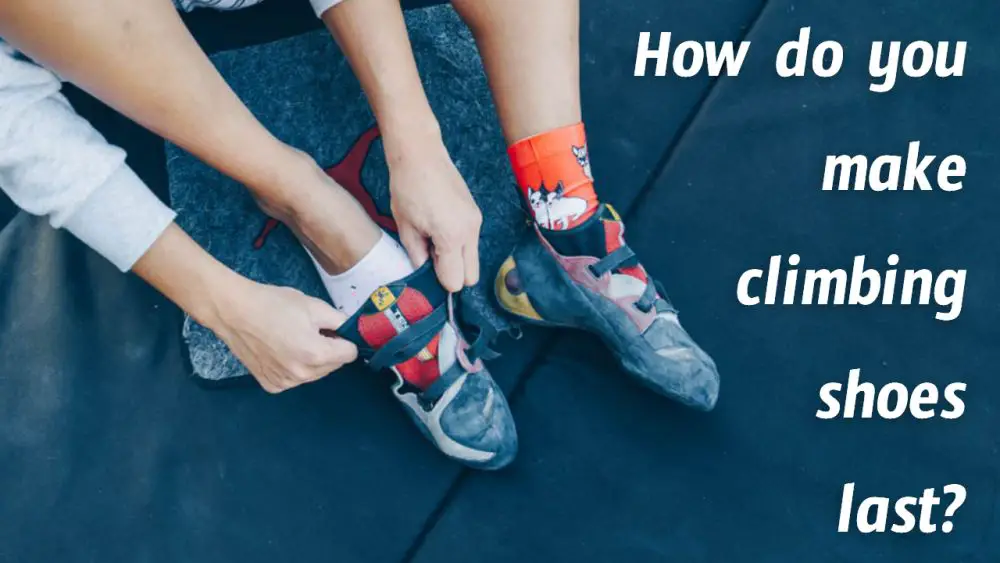 The answer to this question is pretty straightforward; it's just that you have to choose quality shoes over cheap ones.
The problem with most low-cost shoes is that they distort easily, the stitching isn't up to the mark and, they distort easily. Higher quality shoes, on the other hand, are manufactured with commercial-grade materials, have pretty accurate stitches, and a constructive design for climbing. So, even though they are a little costly, they will pay off eventually.
Nevertheless, there are actually some tips you can follow to make your shoes last longer. 
Firstly, you need to care for your shoes, give them quick scrubs after use, and also keep your feet clean. Secondly, use them 'only' for climbing. These shoes are made for walking. Finally, keep them from the sun rays, as it can degrade the materials.
Final Thoughts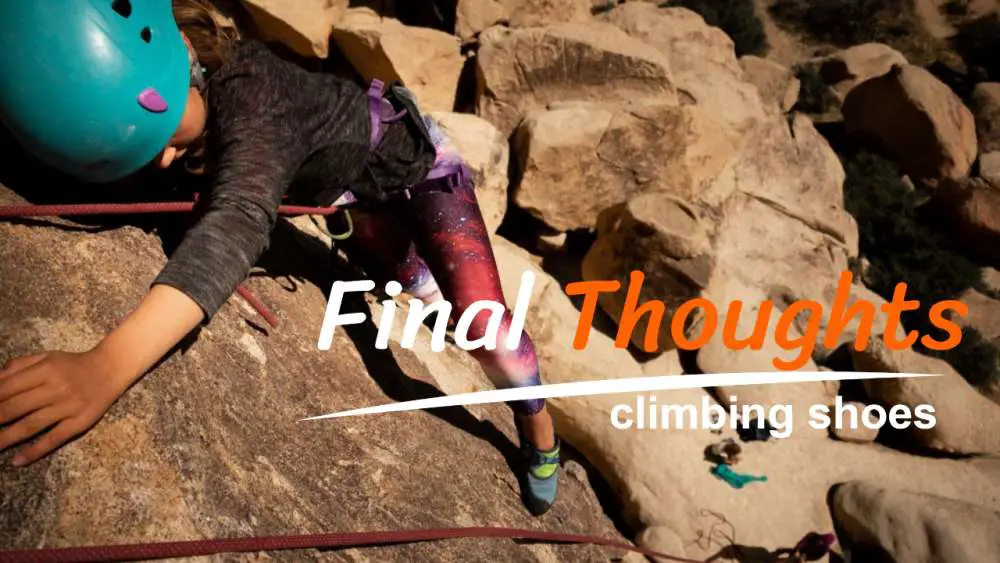 Did you know that your foot and footwork during the climbing have an effect on the lifespan of your shoes?
 While trying to feel the holds across the slope, you drag your shoes along the cliff. Though it's essential, it can cause the shoes to wear out at a faster rate. Moreover, when you wear shoes with sandy feet, the fraction can cause damage to the inside of your shoes! So, alongside taking care of your shoes, be a little careful of yourself too!
Here's hoping you've got the answer to 'How long do climbing shoes last?'. Enjoy a safe and cheerful climbing journey with your climbing shoes!