Crocs might not appear to be what you often consider classic footwear, but do you know what makes them the favorite of many fashion lovers and non-fashion types? The utility.
The shoes are quite practical, functional, and extremely lightweight. So despite facing some criticism, it has mostly won hearts with its comfort status!
Before purchasing Crocs, a question might have crossed your mind, which did for many of us. That is, how long do Crocs last, actually?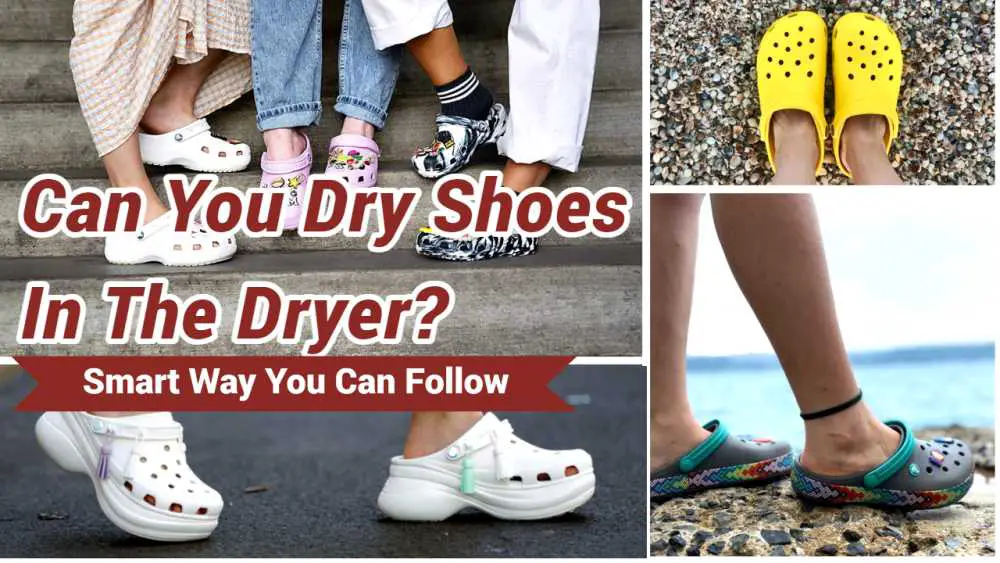 It depends; if you can maintain them, you can easily pass half a decade with them. However, the lifespan decreases for rough outdoor uses.
It's important to know some other information about Crocs before getting yourself the very first pair. Like, as when to replace them, how to care for them, they will even work for your feet or not, and so on. 
Let's talk in detail.
How Long Do Crocs Last?
Crocs can last more than 5-6 years if used properly and rotated with other shoes. They may last even longer if worn only inside. After several years of constant use, Crocs do ultimately wear out.
They might cost more than other types of shoes, but their durability makes up for it. In fact, Crocs are among some of the most durable shoes out there!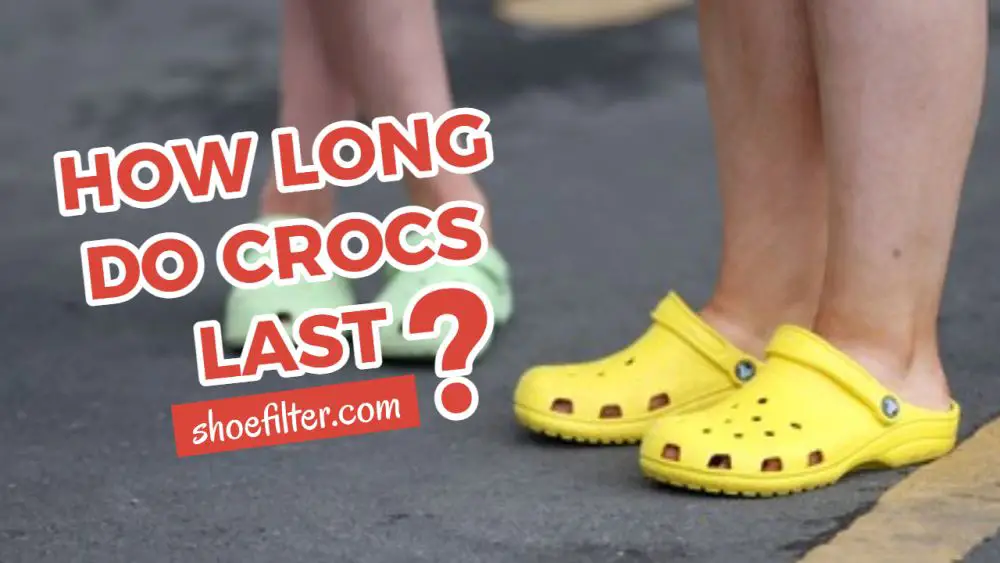 Because of its features, many people believe incorrectly that Crocs shoes are composed of rubber, but they are actually built of a substance called Croslite. It's a rubber-like substance used to make Crocs shoes, which is odor-resistant and makes the shoes exceptionally lightweight and non-slip as well. 
The lifespan of various Crocs models varies since a wide range of designs is available. Additionally, the material composition of some models differs from those of others, which also contributes to the lifespan.
Crocs don't actually "break," as in disintegrate. Rather, the material becomes compressed, which reduces their comfort. So, they can be worn for comparatively long periods.
When Should You Replace Crocs?
It all depends on how comfortable the crocs are for you to wear. You are good to go with your Crocs as long as there are no tears in the Croslite material, the strap is intact, and the tread is in good shape.
The most important thing to notice for Crocs is comfort. Crocs do have a natural sponginess when you first buy them, which tends to disappear over time. And it might cause discomfort or pain later on. It's better to replace your shoes in such cases.
Again, if the tread is completely worn out, you need to get yourself a new pair because the tread is what provides grip on surfaces. 
Many people have problems with backless shoes, so if your feet start to hurt or you feel uncomfortable wearing your Crocs, then it's time to replace them because it can lead to future problems such as toe deformities or nail problems.
How To Make Crocs Last Longer?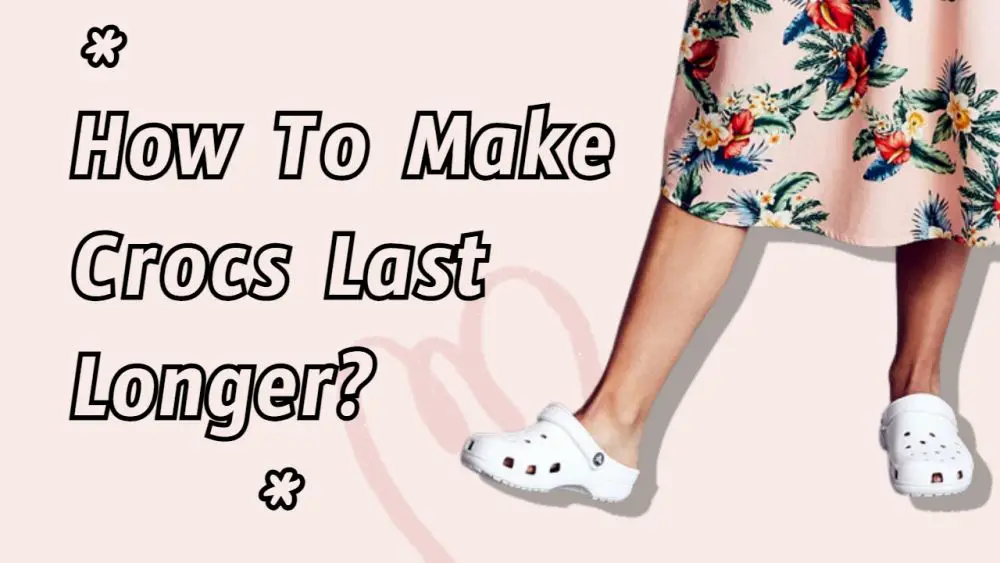 Regularly cleaning your shoes, using them for the right purpose, storing them in the right place, and rotating them with other shoes you have, are some of the ways to increase the lifespan of your shoes.
The first and most crucial thing to remember is to never expose your Crocs to heat; they are susceptible to it. This includes heat from a heater, a hairdryer, or direct sunshine. It is preferable to let Crocs and their liners air dry naturally in a well-ventilated area.
Keeping them clean is a way to contribute to the lifespan of your crocs; try doing it once or twice a month. Because they are waterproof, and cleaning is not a hassle. While other shoes need specialized cleaners, brushes, and polishes to restore their originality, Crocs merely need soap and water to clean them up. Croc itself advises cleaning with soap and water.
Just make a solution with any liquid soap or detergent and water. Now dip an old toothbrush in it and scrub the dirt off your shoes. If the stain still persists, leave the shoes in the solution for some time.
Again, since Crocs aren't meant for hiking, trekking, or adventure racing, it's better not to walk on rocky, rough terrain with them. They aren't that secure and fit loosely, which makes them hazardous. Also the sole will wear out more quickly.
Are Crocs Good For Your Feet?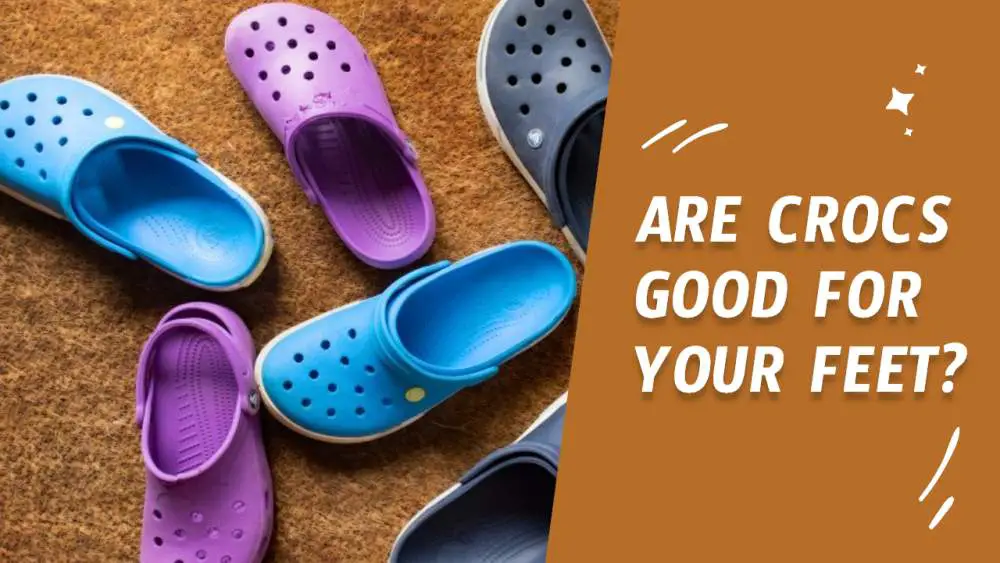 Crocs are not recommended as everyday footwear by several experts who specialize in foot health due to their inability to provide proper heel support.
While Crocs are featherlight, provide good arch support, and allow your feet to breathe, they are not actually ideal if you have to be on your feet the whole day. Except for Crocs Rx, no other footwear from Crocs will amply secure your heel. When your heel is not stable, the toes tend to grasp to keep the shoes on, and may cause toe deformities to worsen, tendonitis, or nail problems.
Again, this toe grip also alters the walking stance. This can affect your ankles, knees, or hips by changing the way your muscles and joints perform in your foot. And if you walk quickly or you're an elderly person, these loose shoes can cause you to slip or tumble.
However, they are cheap, easy to clean, breathable, and waterproof, and almost everyone will agree that they are super comfortable, thanks to the EVA material molding your feet.
In the end, it all comes down to what you're doing. According to studies, these shoes are not suited for travel or any other activity involving much footwork. But a quick trip to the grocery store or a visit to your friend's house is okay.
Final Thoughts
Here we are at the end of today's discussion. Hope you have got your answer on how long Crocs last. Before finishing off, here are some tips for maintaining your shoes.
You can actually repair the sole of some of the Crocs to make them usable for a longer time, whereas the straps of some of them can be replaced. When you step outdoors with them, avoid jagged surfaces as they can wear the sole. The best places to wear crocs are the pool or the beach. Moreover, long walks or using them for more than 8 hours a day are not recommended.
Crocs last for longer than the average time you can imagine for normal footwear, so what are you waiting for? Grab a couple!