If you've ever been to a department store and seen the prices tag on a pair of ECCO shoes, you're probably wondering why they are so expensive. After all, any brand can produce a pair of shoes, right?
As it turns out, there is much more to the cost behind ECCO shoes than meets the eye. So let's explore why are ecco shoes so expensive and why these shoes are worth the extra cost.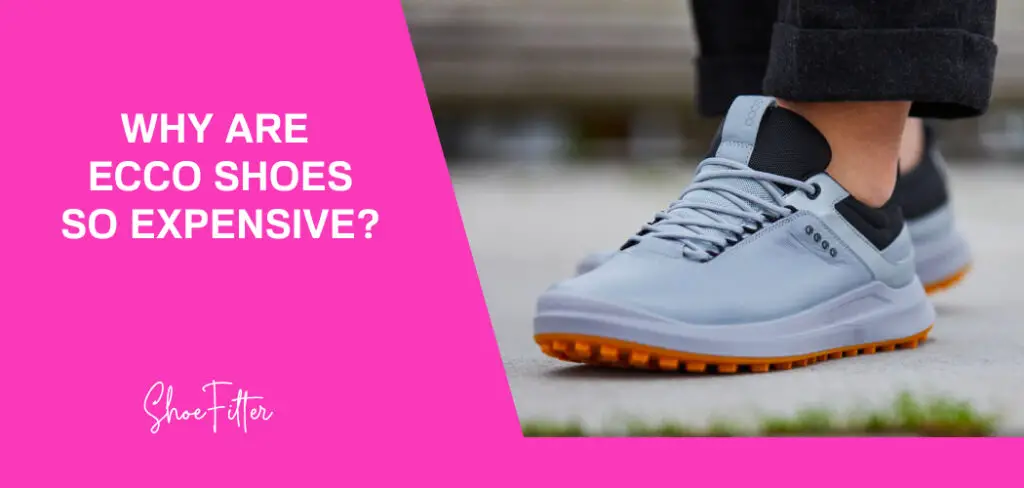 6 Reasons Why Are Ecco Shoes so Expensive
1. Expert Craftsmanship
ECCO shoes are known for their durability and comfort due to their expert craftsmanship. The company takes great pride in creating quality shoes that will last longer than mass-produced options. Every pair is handmade in Europe with premium leather and other materials that are designed to last.
The attention to detail ensures that every shoe is comfortable, stylish, and able to withstand wear and tear. In addition, each shoe is designed with ergonomics in mind to provide maximum support even after extended use. All of this requires additional time and resources, which inevitably drives up the cost of production.
2. Innovative Technology
ECCO also uses innovative technology in its designs which adds to the overall cost of the product as well. For example, some models feature an exclusive comfort system called "Receptor Technology" that provides shock absorption for increased comfort when walking or running.
This type of technology requires extensive research and development, which can be costly but pays off in terms of customer satisfaction from those who purchase them.
Furthermore, many ECCO shoes are equipped with GORE-TEX technology, which helps keep feet dry during wet weather conditions or strenuous activities like hiking or jogging.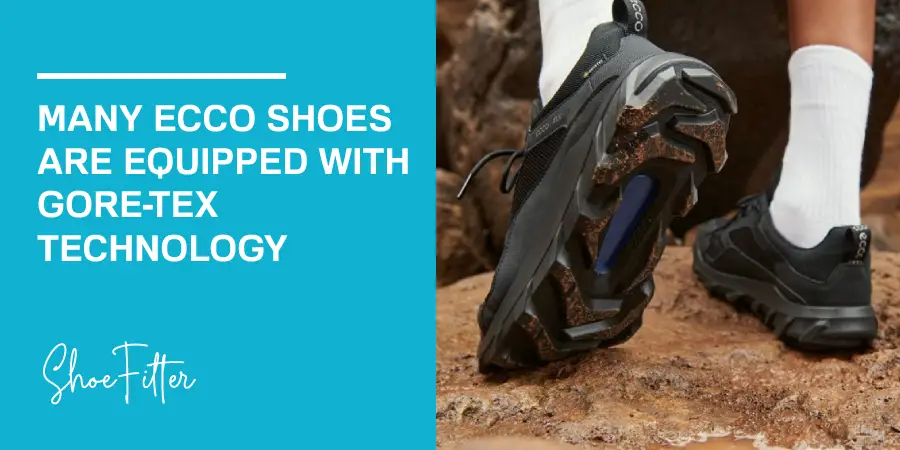 3. Quality Materials
Next, ECCO uses high-quality materials when producing its footwear, which also adds to its cost. From natural leathers tanned using traditional methods to specially designed soles with slip-resistant treads, each component used in construction is carefully chosen based on durability and aesthetic appeal.
This makes for an attractive final product and contributes to its longevity so customers can enjoy wearing their shoes for years without having to worry about wear-and-tear damage or premature replacement costs due to poor-quality material choices.
4. Eco-Friendly Practices
ECCO also follows eco-friendly practices during production, contributing to its higher cost. In addition to using sustainable materials, the company works with local suppliers to reduce waste and energy consumption to minimize its environmental impact.
This ensures that each shoe is created without unnecessary harm to the planet. Furthermore, it also helps to ensure that customers receive products crafted with the utmost care and respect for the environment.
5. Limited Edition Styles
ECCO occasionally releases limited edition styles, which can be quite expensive due to their uniqueness and limited availability. These shoes are often designed in collaboration with renowned fashion designers or other high-end brands and feature exclusive materials, designs, and colors.
While these shoes may not be designed with the same quality and craftsmanship as their regular production counterparts, they are often sought after by fashion-forward individuals who appreciate the exclusivity that comes along with them.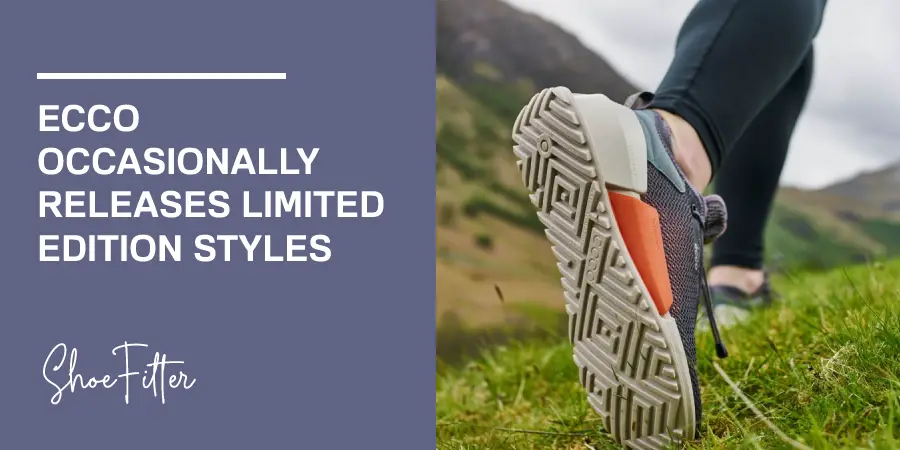 6. Specialty Styles
ECCO also produces specialty styles that are designed with specific activities or conditions in mind. This could include shoes specifically designed for golf, walking, running, and other outdoor activities and styles that feature waterproofing technologies or extra cushioning support.
While these specialty shoes may not be suitable for everyday use, they do provide customers with options for specific occasions where quality footwear is essential.
That's it! You've now learned why ECCO shoes are so expensive and why they can be a great investment. From their innovative technology to high-quality materials and eco-friendly practices, there is no denying why the brand has become so popular amongst those who value quality and comfort.
With proper care, these shoes can last for many years and provide excellent value for money.
Things You Need to Know Before Buying Ecco Shoes
Before buying a pair of Ecco shoes, there are several important things to consider. First and foremost, the fit of your shoes is key to any successful purchase. Take time to find shoes that adequately support your feet and feel comfortable when worn.
Additionally, it is beneficial to consider the climate you intend to wear the shoes. For example, Ecco offers waterproof shoes that can dry your feet in wet environments or breathable mesh designs if you live in a hotter climate. You may also want to think about how much you plan on walking in them and if the style is also important for the occasion.
Overall, knowing your needs before going into a store or browsing online will save you time and help you find the perfect pair of Ecco shoes for your lifestyle!
Benefits of Buying Ecco Shoes
Ecco shoes provide the perfect combination of comfort and style. With their revolutionary comfort system, these shoes offer a unique fit that is tailored to the individual's foot, making them feel like they are walking in the air.
The durable leather weaves through the lightweight design to create a perfect balance of flexibility and support while being incredibly light on your feet. They also offer traction control technology to prevent slipping on wet or dry surfaces, plus classic good looks that make it easy to pair with any outfit.
Whether you're headed out for a night on the town or just want a comfy look for everyday wear, Ecco shoes are sure to be an essential addition to your wardrobe.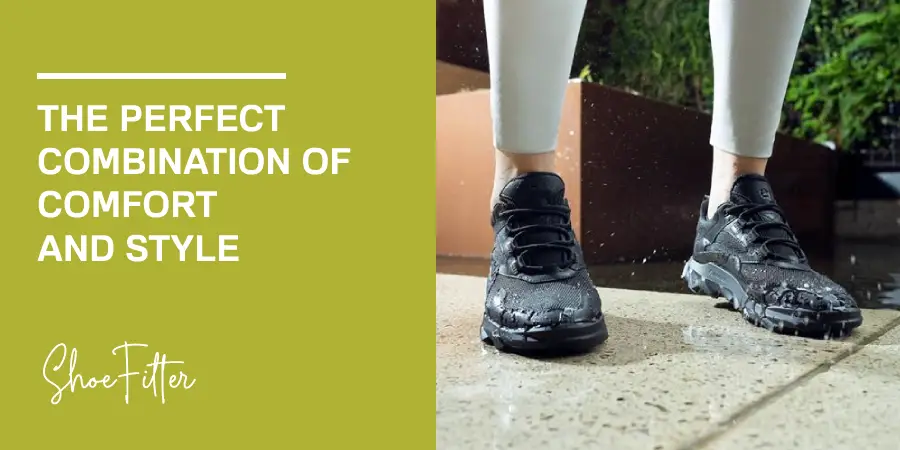 6 Common Mistakes People Make When Trying to Buy Ecco Shoes
1. Not Researching the Company
Ecco is a Danish company that has been making shoes since 1963. The company is known for its high-quality, comfortable, and stylish shoes. However, before you buy Ecco shoes, it's important to research to ensure they're the right shoes for you.
2. Not Knowing Your Size
Ecco shoes come in various sizes, so it's important to know your size before buying them. You can find your size by measuring your foot or by trying on a pair of Ecco shoes that are already in your possession.
3. Not Checking the Return Policy
Before you buy Ecco shoes, be sure to check the return policy. Some retailers may not accept returns on Ecco shoes, so it's important to know this in advance.
4. Buying Fake Ecco Shoes
There are a lot of fake Ecco shoes on the market, so it's important to be careful when you're buying them. Make sure you buy from a reputable retailer and look for signs that the shoes are fake, such as misspelled words or poor craftsmanship.
5. Not Wearing Them Enough
Ecco shoes are meant to be worn often, so don't make the mistake of only wearing them occasionally. If you don't wear them often, they won't last as long and won't be as comfortable.
6. Not Caring for Them Properly
Ecco shoes require a bit of extra care to keep them looking their best. Be sure to follow the care instructions that come with your shoes and avoid wearing them in wet or muddy conditions.
What Makes Ecco Shoes Worth the Money?
Ecco shoes are well worth the money spent on them. Their superior craftsmanship and quality materials ensure that these shoes last longer than other brands, meaning that you can get more use out of your pair. In addition, Ecco offers a wide array of designs for men and women of all ages, from casual to dressier styles.
Additionally, their line of waterproof leather shoes is perfect for any outdoor activity as it will keep your feet dry and comfortable. Finally, Ecco's commitment to creating ergonomic designs that provide maximum comfort makes them a great choice for anyone looking for extended periods of wear. All in all, Ecco shoes are an investment worth making.
Is There a Difference Between the Expensive and Less Expensive Ecco Shoes?
It's true that you get what you pay for, and it seems to be no different regarding Ecco shoes. It is common knowledge that the more expensive Ecco shoes provide greater quality and comfort than the cheaper versions, with many connoisseurs claiming that the difference in quality is easy to feel.
From the material used in construction to the sole cushioning, it makes sense that a more expensive Ecco shoe would provide better stability and long-term support. However, one thing that remains true in both situations is that you still buy an incredibly durable piece of footwear regardless of cost.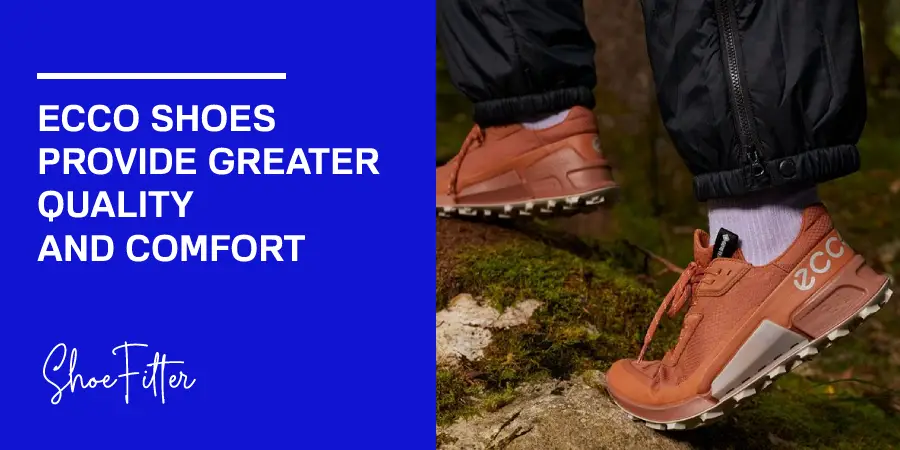 Conclusion
When it comes down to it, there's no denying that ECCO shoes come at a steep price tag – however, there's a good reason behind this! All these factors combined from expert craftsmanship and innovative technologies to durable materials contribute to why these shoes are worth investing in despite their higher price point compared with other brands today!
Ultimately if you're looking for a quality pair of shoes that will stand up against wear and tear over time, then investing in a pair made by ECCO could be your best bet! Thanks for reading our post about why are ecco shoes so expensive.