Did you have a pair of shoes you don't like to wear? Just after taking them home, you found that you'd picked up the wrong color. Or you don't wear a pair because the color has faded away. You must be surprised to learn that you can change their colors at home!
Can I paint my shoes? Yes, you can paint almost all types of shoes like leather, mesh, canvas, vinyl, etc. You also have the freedom to use different colors according to your taste and fashion sense. Moreover, you can paint most of the parts of these shoes. 
But as the soles don't hold the paint much, you shouldn't run the brush over them.
You can give an outstanding appearance to the shoes you have been neglecting because of color. So, learn the keynotes on painting shoes here.
Read also: Can You Spray Paint on Leather Shoes
Can I Paint My Shoes?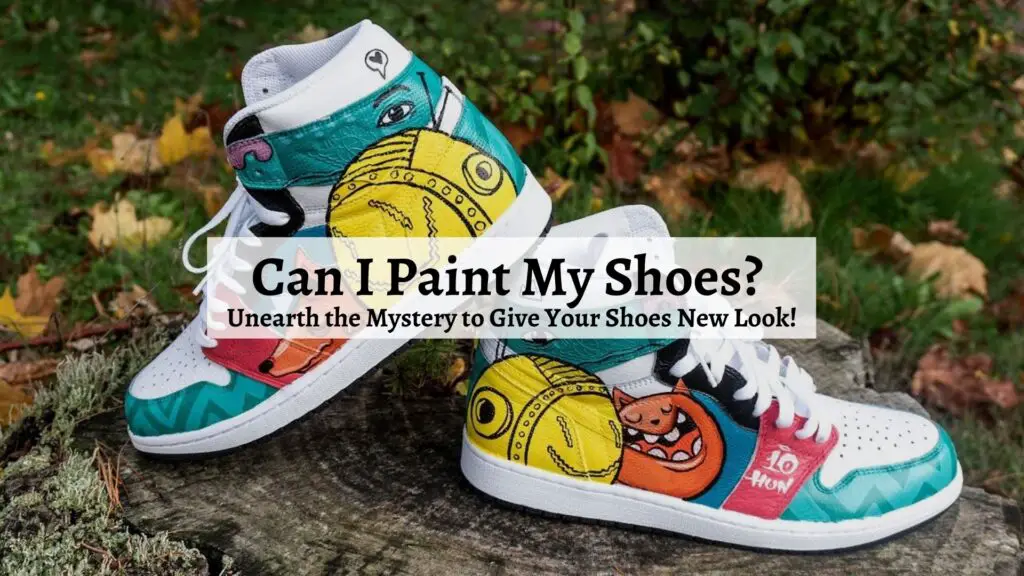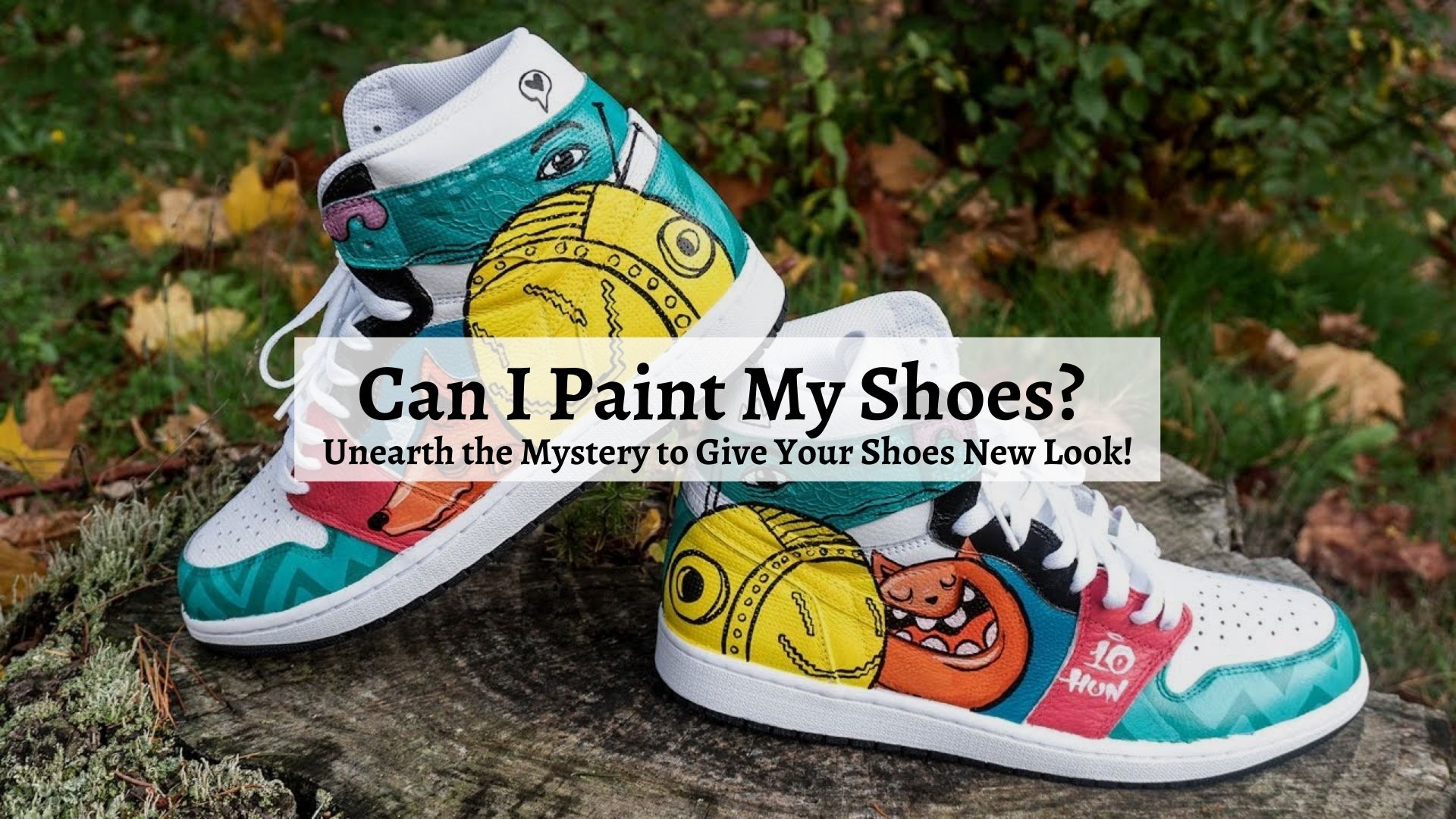 In case you paint your shoes yourself, it would be great as you can then decorate your shoes according to your desire and taste. But you then must know lots of things. That's why our experts attempted to find out the key clues to painting shoes at home.
Let's have some ideas about these crucial matters.
Which Paints Are Best For Which Shoes?
Can I paint my shoes with acrylic? You must know that the choice of paints depends on the shoes you are dealing with. 
For example, if you are painting a vinyl sneaker, you can choose between leather paint, fabric, or acrylic.
On the other hand, when it is canvas shoes, you had better go for acrylic. Again, for leather shoes also, you should take an acrylic jar to change their look with the new color.
But to give the cloth shoes a newer look, give layers with fabric paint.
How Do You Paint on Shoes and Make It Stay?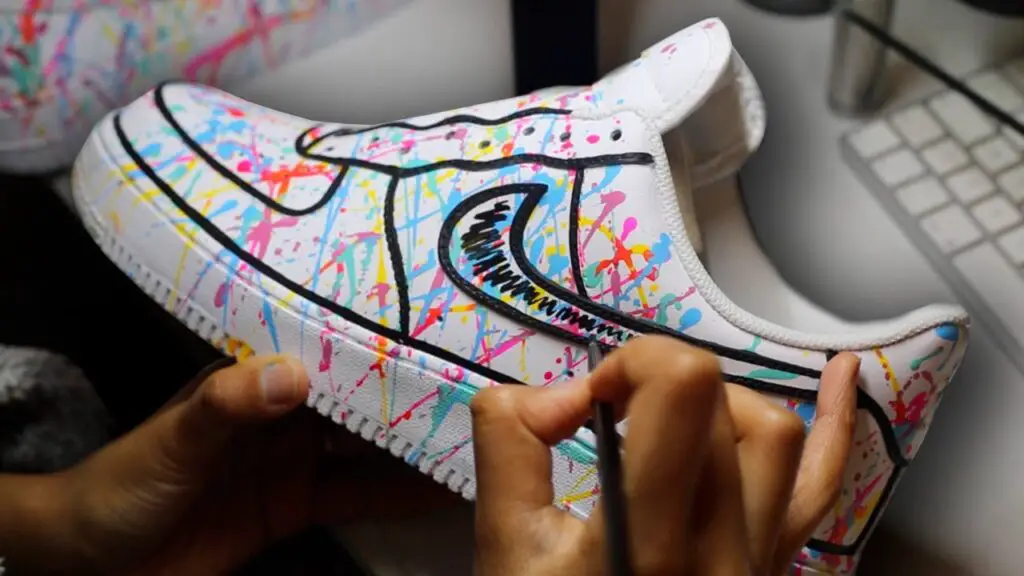 How Do You Paint on Shoes and Make It Stay?
In case you can paint old shoes properly, they can serve you again, at least for months. Thus you can save money and wear the shoes you feel so much. Let's enjoy the step-by-step process of coloring shoes.
Get the Color and Design According to Your Choice, Taste, and Requirement
You already know that depending on the shoes, you have to take different kinds of colors. First, look at the criteria and then confirm the color your shoes need.
When coloring shoes, you can also give new styles to them. So, look for some attractive patterns and choose your favorite ones. But consider the fact that you yourself will accomplish the job. This limits your options, as you cannot deal with some difficult patterns at home.
Clean the Shoes to Prepare for the Task
No paint would adhere well if there is any dirt or debris on the shoes. So, you must clean them to make the painting perfect.
Different shoes need different cleanings. For example, if the shoes are made from pure leather, rub cotton over the surface, wetting it with alcohol. But for artificial leather shoes, you have to change the chemical to acetone. Soaking a cotton ball with this liquid, rub it over the shoes to drive the dirt away. Shoes made mainly from clothes need no chemicals but only hot water and soap.
Before you take the brush, you must dry the shoes properly. Wet surfaces don't catch paintings or designs well.
Try the Pattern in Pencil on the Shoe and Prepare the Place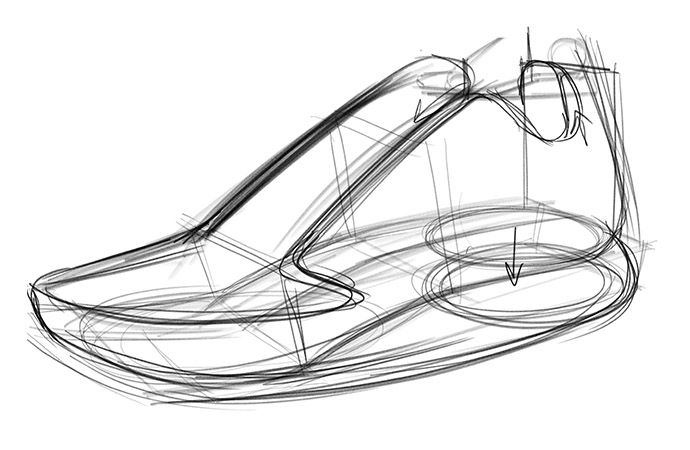 Find a suitable place to work with the shoes and color. Now, spread some papers to cover the place so that no colors can spoil it.
Choose a design you can apply to the shoes. You can check online or follow any of your favorite color combinations. When you decide the pattern, draw it on the outfit. You can thus make the final task easy and accurate.
Before you finally start the painting, cover the insole to protect it from color drops. You must also cover the places on the surface where you don't want to color. learn more
Jump into the Core Action
Take a brush considering the size of its strokes so that you can run through each corner and edge of the shoes. Now, follow the techniques below.
Dive the brush into the can to take some amount of paint and then run the brush on the shoe surface.
Repeat this action until the entire surface gets covered in the new color.
While applying fabric or leather paint, get a scrub sponge to take a little paint with it. Then press this sponge over the shoes until it takes the color completely.
In case you want only a color, spray paint over the shoes, keeping the can at a distance.
Make a mixture of Mod Podge and glitter to apply it over the shoes.
Dry them properly and then remove the protective papers or tape. Now, wait for 2 to 3 days to go out wearing them.
How easily you can repaint your old shoes to bring an incredible look to them!
What to Put On Shoes after Painting Them?
This repainting must stay for months. But excessive soaking may take away the color unexpectedly. So, to make it more sustainable, you can spray acrylic sealer and matte spray to protect the color from water.
Read also:
How to Get Acrylic Paint Off Shoes
How To Prevent Acrylic Paint From Cracking On Shoes
How To Get Paint Off Leather Boots
Final Thought
You must be on cloud nine seeing your old shoes in a brand new appearance with the changed color. I can paint my shoes? Yes, you can easily paint your shoes yourself at home.
But before pouring paint, you must consider some vital issues like whether your shoes are made from clothes, leather, or something else. It is because the type of paint changes with the shoe materials.
After choosing the best suitable and preferred paint and color, you must prepare the shoes by washing and then drying them well. A comfortable place and position should be your priority. Then put papers under the shoes so that nothing gets discolored unmindfully. The pattern should be drawn with a pencil before running the brush.
While applying the paint/s, follow the techniques as told above. In case you want longevity, you can spray some sealers.
So, when are you turning your old shoes into new ones with your favorite colors?