These days all the cool kids are riding skateboards. While riding on it and doing stunts, skateboarding puts a lot of strain on your feet. Common sense indicates that your feet must have protection for the upcoming strains. Won't you agree? This is where a good pair of skate shoes come at their most use. It protects your feet from unwanted injuries.
So what about Doc Martens? Can you skate in Doc Martens? No, you can't skate in Doc Martens mainly because Doc Martens is made of Stiff leather, making it an uncomfortable shoe for skating. Of course, there are other reasons as well. In the end, instead of protection, it will hurt your feet more.
Here, we will teach you about this. Moreover, we will teach you about the features of good skate shoes and whether running shoes might be a good alternative for skating shoes. Want to know about these? Join us.
Can You Skate in Doc Martens?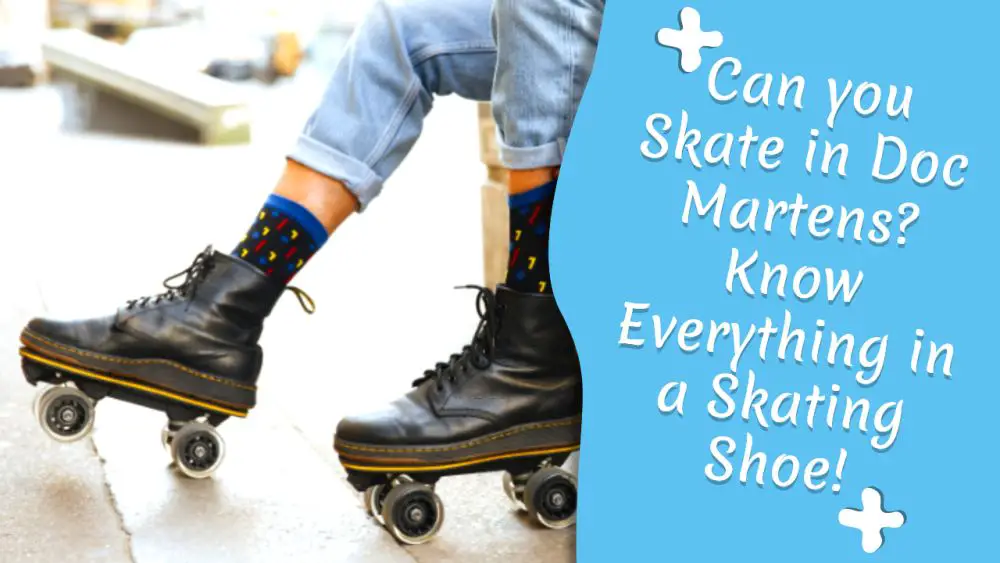 No, you cannot skate in Doc Martens. Not only that, it will be harmful and injurious to you too. You will have your feet hurt, get blisters, cellulose, or suffer from toe pain and ultimately might have to seek a physician. We do not want that, do we?
Now, not a single factor is responsible for this. There are several, and now we will explore them.
Why Are Doc Martens Not Good For Skating?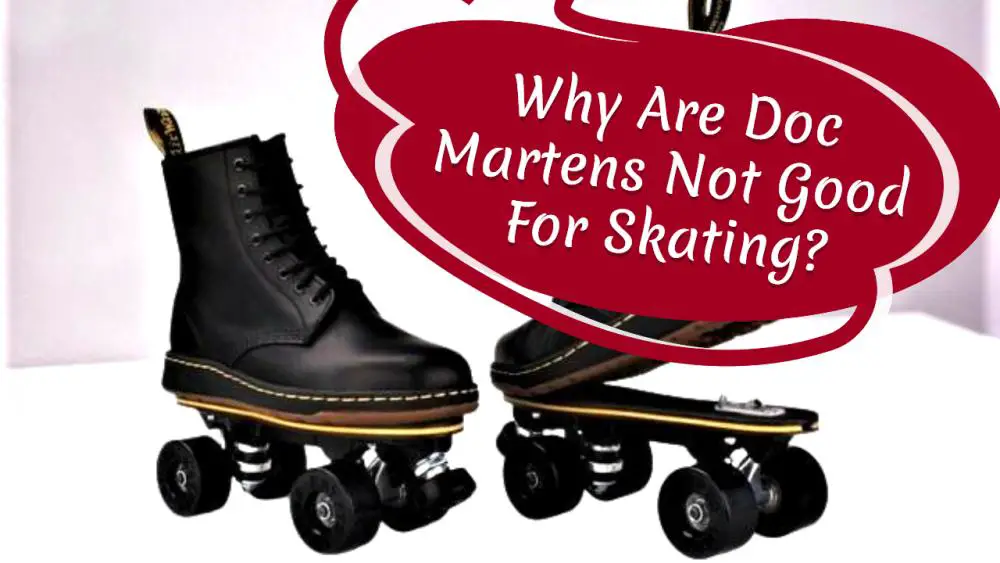 Doc Martens shoes are for regular people and heavy use. Skating shoes are specifically designed for the sole purpose of skating. What makes shoes good for skating? We will look into it later. But, before that, let us look into factors that make Doc Martens "Bad" for skating.
Stiff Leather
Leather provides extra protection and provides a guarantee for lasting long. But, it was not designed for skating. If it did, it would be made with soft material for flexibility. It will not only harm your feet but also damages the shoe itself.
Too Heavy and Bulky
One of the Con sides of providing the original product and ensuring durability is that it gets heavy. Heavy shoes are not good for skating as they compensate for flexibility.
Cause of Pain and Experience Killer
As mentioned before, Doc Martens shoes are bulky. This gives its rigidity and makes it harder for you to move its feet. Within a short time of skating, your feet will feel pain which will lead to injuries if you continue to skate.
Moreover, skating is an experience that comes with an extreme adrenaline rush. It's exciting overall! With Doc Martens shoes, you have to compromise on that. Why ruin an experience because of shoes?
Features of Good Skate Shoes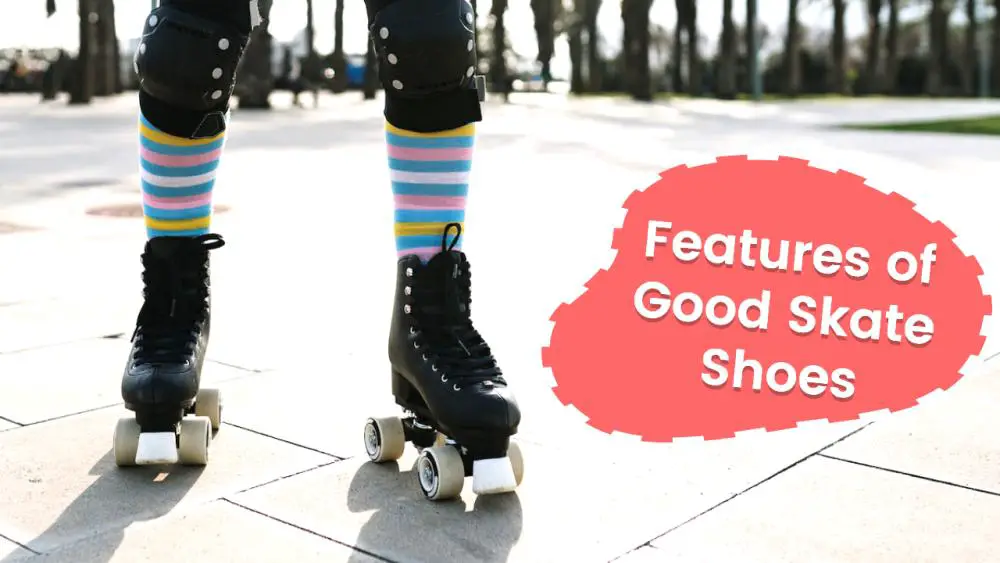 It's not easy to pick a shoe for a party, let alone a skating shoe! Not everyone can differentiate between the one that you need and the one that must be thrown into a wood chipper. This is where we come. 
A good way to figure out what to buy for you is to ask a friend you know is skating for a long time. If they are skating right for years, they might know a thing or two more than you, which will eventually come into use for you.
But the better thing would be to try it out for yourself. Find out which one fits you well and which one is more flexible. Then buy it. You might be wrong a couple of times, but you will learn what to do the next time.
Now we talk about the best way around. Be knowledgeable about shopping. Once you know what to look for, you will figure out which one to buy. Here are a few factors to consider.
Stitching and Reinforcement
Since skating is also about showing maneuvers, the joints of the parts of the shoe must be strong. So, it's better to look out for shoes that have stitchings.
Moreover, have an overall look. Lookout for durability and how well it's made. If it looks like it can survive an apocalypse – you are good to go with it.
Material
Yes, it needs to be light, but it needs to be strong as well. If it's made of Rubber or Canvas, just don't you dare consider it.
Weight and Grip
Weight balance is needed for maneuvers. You can't pull out a jump with a concrete block under your feet, can you? The weight can not be heavy or bulky to pull you done.
Along with weight, the grip is also a necessity. The shoe must grip the board. So, grippy gum rubber is recommended.
Padding
Comfort should also be a priority of choice, even though it is a matter of choice. Some people prefer padded tongues and heel collars. You can have your preferences. As long as you are happy with it and feel comfortable, it is alright.
Lace Protection
A tiny detail that most people miss when buying a skating shoe. This is what you must look for.
Lace holes must be reinforced with hard metal.
Flaps for the lower lace holes.
If they are missing, your laces will be gone very fast.
Pro Signature
It is not uncommon to have a celebrity putting his name on a commercial product such as a shoe. These people value their reputation more than anything. You will not usually find their name coming with bad products. And these people knowingly will not risk damaging their image.
Now, this is not a universal rule that if there is a celebrity associated with the product will automatically make it a great product. Look out for other factors as well.
Style
This is not the most important factor but also not the unimportant one as well. Borderline- the shoe must be likable as well. So, yes, before buying, consider the style as well.
Final Thoughts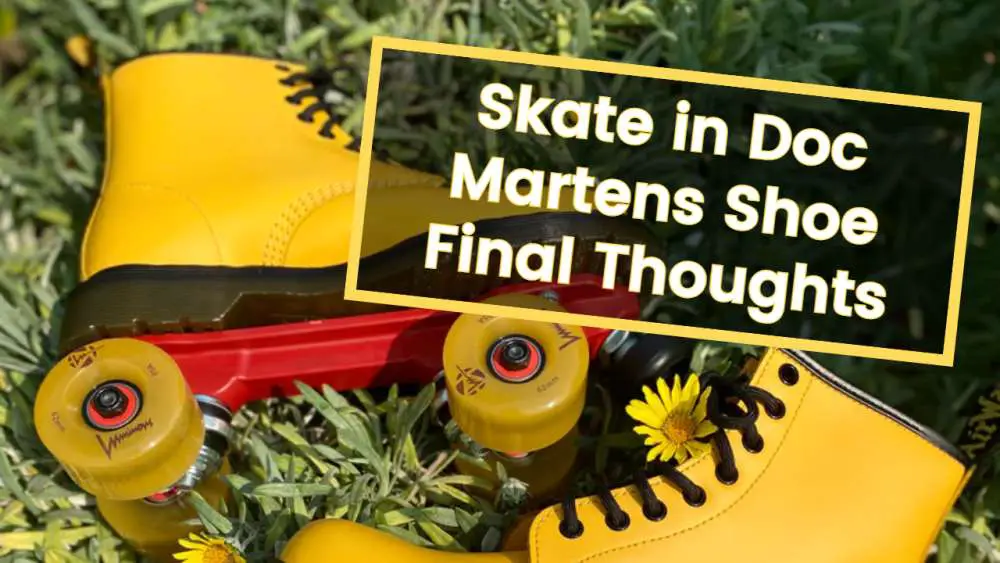 Humans are programmed to enjoy things that give them excitement and a rush of adrenaline. Skating is that kind of activity, and with time, more and more people are having a taste of it in present days. But you need a good shoe to experience that, don't you?
So, can you skate on Doc Martens? Here, we have answered that. Moreover, we gave you guidelines on finding shoes that suit your need, taste, and personality. So, next time you need a shoe for skating, remember the things you learned today!