Cushe Footwear is a UK-based brand that started in the summer of 2004. It was later purchased by Wolverine Worldwide in 2009. In only three years, in 2012, Wolverine Worldwide increased the sales of Cushe shoes almost 10 times. However, for various business reasons, even after a lot of success, in 2016, Wolverine Worldwide decided to dissolve Cushe Footwear. 
But the comfort and unique aesthetic of Cushe that earned it such a favorable spot in the surfer community is what has people still remembering the brand. For that reason we have compiled a list of the best Cushe shoes alternatives on the market. You will love them as much as your old Cushes.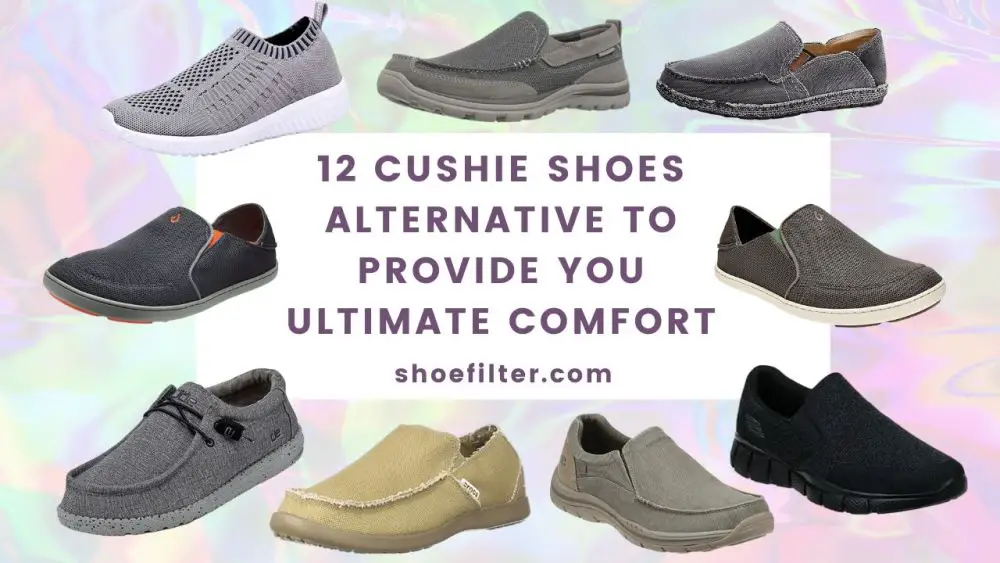 Best Cushe Shoes Alternatives – Get The Most Comfortable And Plush Shoes
Here's our list of the best shoes we found that will make Cushe fans happy. Hopefully, you will find one that fits your needs perfectly
Best In Neutral Colors- Skechers Men's Superior Milford Loafer
Comfortable and durable, these Skechers loafers will soon become a wardrobe staple of yours. They come in solid colors and look sleek and classy to easily go with your outfits.
Top Pick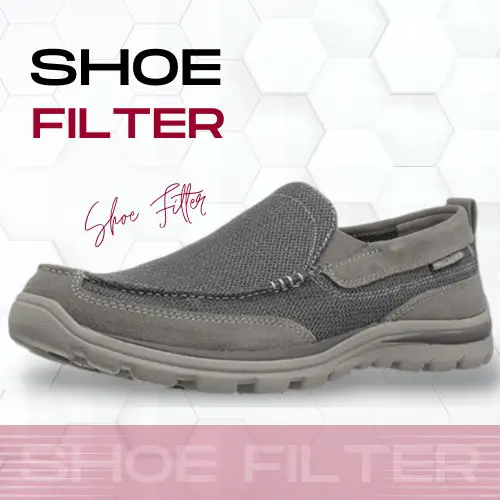 Skechers Men's Superior Milford Loafer
Durable, breathable & lightweight fabric or textile upper
Moisture wicking sockliner to keep your feet dry
Memory foam insole to fit your feet perfectly
Perforated dual-lite footbed for extra-breathability
Excellent traction & grip due to lugged rubber outsole
The fabric upper is plenty breathable and lets moisture evaporate through it. Plus, the sockiners are moisture wicking so you don't have to worry about your feet being damp with sweat. 
The insole is made of proprietary dual-lite material. The gel-infused, high-density memory foam will form the shape of your feet and offer superior rebound, pressure-relief, and step-in comfort. Because of the study footbed and adequate arch-support, your feet will stay comfortable throughout the day. Moreover, these loafers hold up well to a lot of walking.
The outsole is made of high-traction rubber that grip the ground with each stride. There's no reason to worry about slipping. The Milford takes hardly any time breaking in. Moreover, they are easy to slip on and off. These shoes look classy with a blazer thrown on. A pretty good alternative to Cushe loafers both in quality and style.
Best for Women – TIOSEBON Women's Athletic Walking Shoes
If you are looking for walking shoes similar to Cushe, look no further. This one is extremely comfortable and supports your feet perfectly. Made with high-quality materials to ensure maximum functionality, you will love it for work, the gym, or running errands.
Runners Up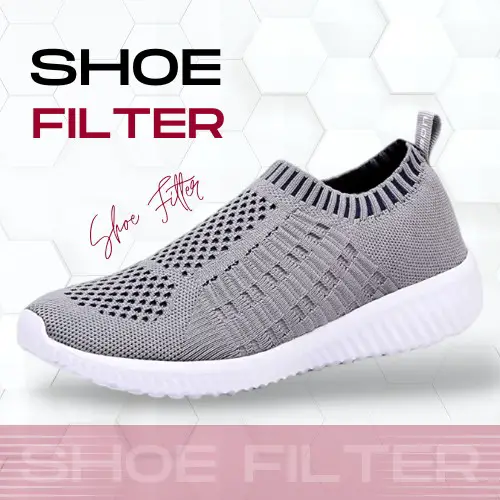 TIOSEBON Women's Athletic Walking Shoes
Stretchy mesh upper for easy movement, good fit & flexibility.
Perforation on upper and the bottom of the sole for breathability
MD outsole that keeps your feet firmly planted
Breathable pigskin sockliner and insole for added cushioning 
Lightweight Midsole made of Solyte with excellent rebound
The mesh upper is elastic and stretchy, which makes it fit snugly on your feet. Completed with an elastic topline, you can easily slide the shoe on and off. Moreover, the pigskin lining, perforated upper and outsole ensures that your feet will stay dry at all times. 
Made of pigskin as well, the insole adds adequate cushioning and padding to absorb shock from the feet connecting the ground while running. Later arch inserts support the arches. 
A thick, lightweight midsole made of Solyte material keeps this shoe light and flexible. The midsole has excellent energy return and reduces effort required to walk or run. Now, the outsole. It is also made of stretchy rubber that is incredibly comfortable and grips the ground well with each step. Overall, best alternative for Cushe shoes womens collection.
Best Lightweight Sneakers –  OLUKAI Nohea Mesh Men's Slip On Sneakers
These sleek pairs of slip-on sneakers are comfortable and well-cushioned. However, you can fit aftermarket inserts into them to accommodate any conditions you have. 
3rd Pick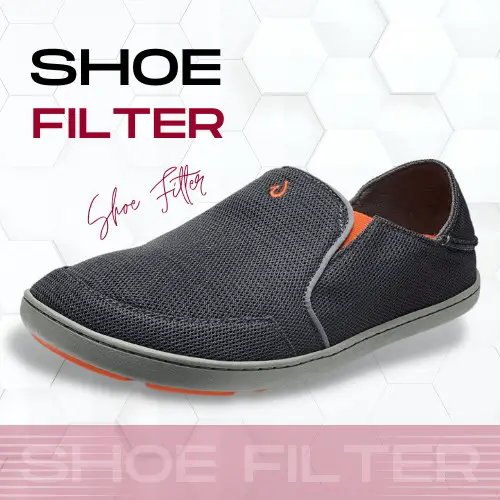 OLUKAI Nohea Mesh Men's Slip On Sneakers
Air mesh upper allows good air circulation
Removable & washable footbed made of EverFit
Microfiber suede cover on the footbed
Gel inserts for cushioning and energy return
Molded rubber pods on gum rubber outsole for traction
The air mesh upper is incredibly lightweight and allows air to move around and dry your feet as soon as they start getting sweaty. Also, the footbed is covered with a layer of microfiber suede, which can be removed and washed. 
Gel inserts and a footbed made of dual-density anatomical PU together provide a good support and cushioning system. You will be pleased with how well they hold up even when worn all day long. 
This shoe is great if you are looking for a walking shoe or everyday shoe that provides superior traction. The outsole has molded rubber pods that grip the ground well and you won't slip ever. A good alternative for Cushe shoes men's collection.
The Nohea Mesh is exactly the kind of sensible and comfortable sneaker design that Cushe would come up with. If you have a minimalist taste and want a durable, quality-material sneaker that is easy to pull on and off, this pair of shoes is perfect. 
Best Lace-up Loafers – Hey Dude Men's Wally Loafers
Hey Dude Wally loafers are incredibly lightweight and comfortable with step-in comfort anytime. Here are some of the best features of these shoes. 
4th Pick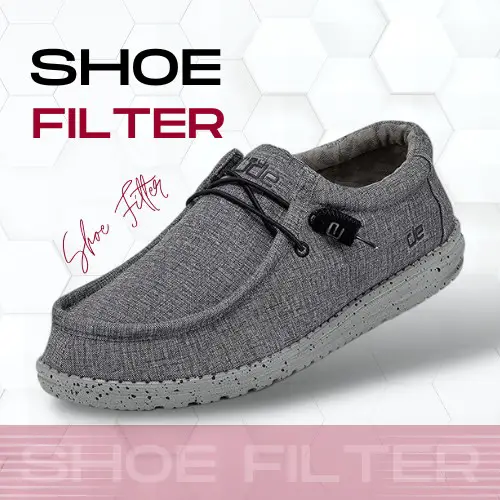 Hey Dude Men's Wally Loafers
Breathable, lightweight, elastic cotton upper
Thick removable memory foam insert
Moderate arch support to keep feet comfortable
Machine-washable for easy cleaning
Lugged high-quality rubber outsole for adequate traction
With a unique, two-toned design and a speckled sole, this one is a looker for sure. The upper is made of cotton fabric that stretches comfortably to accommodate your feet during movement as needed. These loafers come with elastic laces to adjust the fit if necessary. 
The best part is the removable inserts. They are what makes this shoe so incredibly comfortable. You will notice it is very thick and cushions your feet fully and protects it from impact. Moreover, it is made of memory foam, which molds according to the shape of your feet offering personalized comfort. The inserts are perforated and have a moderate arch support. 
Thick rubberized sole with many tread patterns at the bottom make it grippy and protects you from slipping. Altogether, these loafers are pretty comfortable and well-cushioned at an affordable rate. According to us, this pair provides better value for money than the OLUKAI Nohea Mesh, which sells at a higher rate but offers not much in addition. 
Best for Comfort – Crocs Men's Santa Cruz Loafers
Another pair of loafers makes our list. The upper is made of canvas fabric and has a modern sleek silhouette that is highly fashionable. Appropriate for the beach and comfortably warm for surfers, here's what makes these shoes great.
5th Pick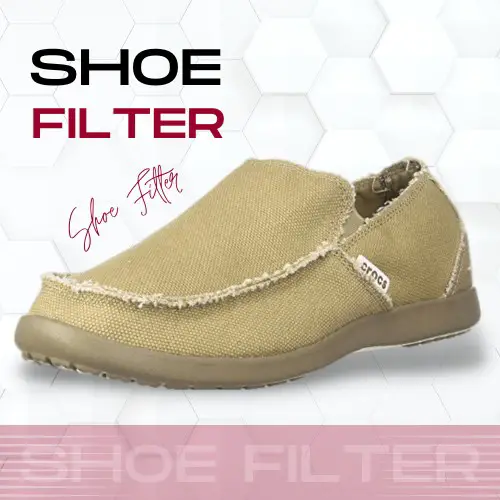 Crocs Men's Santa Cruz Loafers
Canvas upper with scuffed edges for a laidback look
Elastic on the upper for easily putting on and off
Two holes on the side of the upper for drainage and breathability
Made of signature Croslite material
Patterned sole to give you some traction
If you love the comfort of Crocs but want something that is more work appropriate and fits a more buttoned up look, these loafers will look great. However, it is still casual but not as much as a regular pair of Crocs.
The canvas upper is high-quality. Just the stitching and craftsmanship on these shoes are impressive. Because the insole is made of croslite, which is Crocs' proprietary resin material, you will be comfortable throughout.
These shoes are fit for the beach, boots, work, casual events and meets. Good to walk in with grippy soles. Crocs outsoles are non-slip, non-marking and abrasion-resistant, so you can bet they will be durable and last you a long time. You will forget all about Cushe, once you have had the comfort of Crocs.
Best for Breathability – Sanuk Vagabond Tripper Mesh
Sanuk is a brand that is rooted in Southern California surfer culture that has spread out as a lifestyle brand. With a focus towards using natural, vegan, & recycled materials, Sanuk is a greener option than many other brands out there.   
6th Pick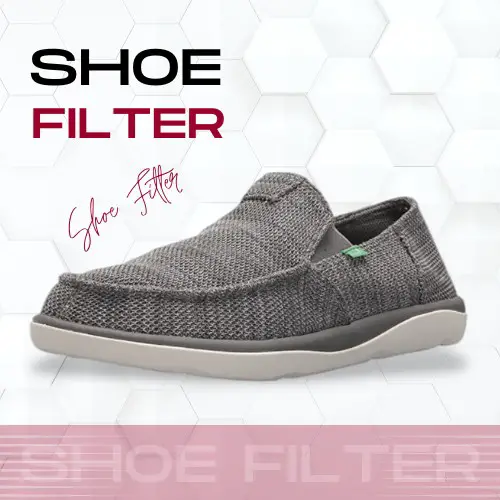 Sanuk Vagabond Tripper Mesh
Yew-knitted mesh upper with a canvas lining
Moc toe detailing and elastic on the upper for easy slide-in
Soft midsole that has excellent energy return 
Durable high-density rubber outsole
Tread patterns on the outsole for good grip
The Sanuk Vagabond is meant for the beach as a sidewalk surfing shoe. Firstly, the knitted mesh upper dries up very easily and is breathable. It is a moc toe slip-on that slides in and out of your feet. The construction of the shoe is very soft. Crafted with double-reinforcement stitching, the shoe overall has a very casual look to it.
Secondly, the midsole is made of EVA and covered by a microfiber EVA patch. With an adequately thick sole, like the one on the Vagabond, you will be comfortable walking.  You can drop in the heel to make it more into a slipper. In fact, the Vagabond is wider and feels roomy like wearing sandals.
These shoes will provide you with step-in comfort. But remember to order a size down as they tend to run big.
Best for Casual Wear – Skechers Men's Expected Avillo Moccasin
Skechers are known for making high-quality, comfortable kicks that endure. This one is no exception. You can get the Moccasin if you are a fan of Cushe shoes and not be disappointed.
7th Pick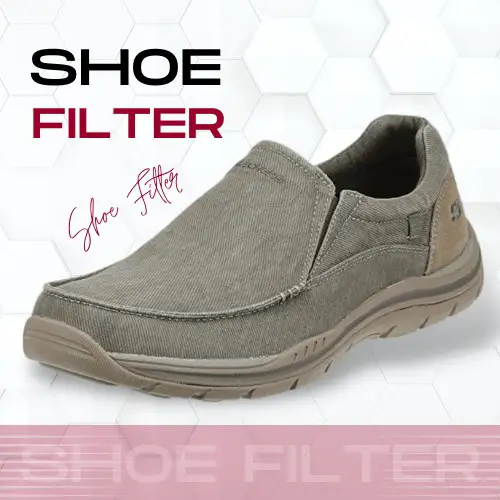 Skechers Men's Expected Avillo Moccasin
100% canvas upper
Visible stitching on the upper and logo on vamp
Memory foam footbed for ultimate comfort
Heel is about 1 inch high.
Deep treads on the outsole for maximum traction 
Made of premium quality canvas, the upper is sturdy and well made. The stitching on them will tell you all you need to know about the craftsmanship of Skechers. At 1' height, the heel of this shoe is quite low and it is shaped flat mostly with a padded collar. 
The cushioned memory foam footbed is thick and comforts your feet as soon as you step into them. Moreover, the Mocassin is built widely to give your feet a roomy and relaxed accommodation. 
Considering the fit, this shoe is going to be breathable and comfy. However, If you have narrow feet, we don't recommend you get these shoes as no one likes their feet constantly slipping out of their shoes.
Crocs Santa Cruz, Sanuk Vagabond, and the Mocassin are all similar shoes in the same range. We found the Santa Cruz to be most comfortable, the Vagabond wisn in the breathability department, while the Mocassin is the most durable. 
Best for Cushioning – OLUKAI Men's Nohea Mesh Slip On Shoe
Another pair of Olukai shoes make the cut. These are made of high-quality mesh material and designed minimally yet look very stylish. If you want a vegan shoe that is comfortable and good-looking at the same time, this one is great.  
8th Pick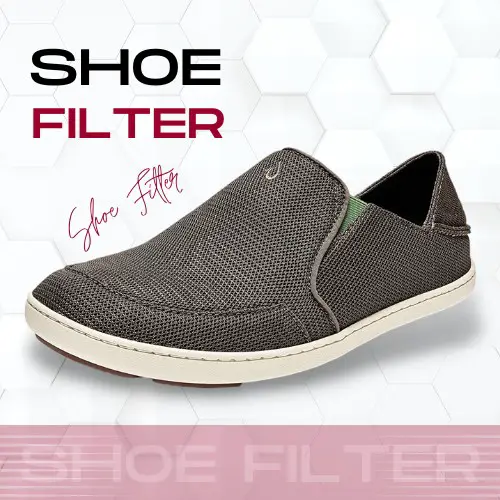 OLUKAI Men's Nohea Mesh Slip On Shoe
Upper made of breathable and lightweight mesh
Dri-lex fabric lining to keep your feet dry
100% synthetic shoes, which means they are vegan
Everfit footbed covered with microfiber material 
Rubber cupsole marked with deep treads
Air mesh upper that allows your feet to breath and a dri-lex lining that dries perspiration to keep your feet dry makes this shoe very well ventilated. They come in two great color options. Our favorite is the mustang-lime peel combination, while the other one is dark shadow-orange. 
Made of Everfit material, the footbed is cushy and plush. You can clean up the insole easily as it is removable. The shoe comes with a cupsole, which means the walls of the outsole are higher on the sides. You will see that there are rubber lugs on the outsole to produce more traction.
Overall, this shoe is perfect for the boardwalk and on the beach because of its quick drying ability and breathability. They will fit any casual look with chinos or khakis.
Best for Sports – Skechers Men's Equalizer 2.0 Slip On Loafer
Skechers are excellent in producing sporty, quality shoes that are cushy and versatile.The Equalizer 2.0 is designed for people suffering from plantar fasciitis and other rheumatic symptoms. It can accommodate orthotic insoles as well, which makes it a perfect walker for anyone with foot conditions. 
9th Pick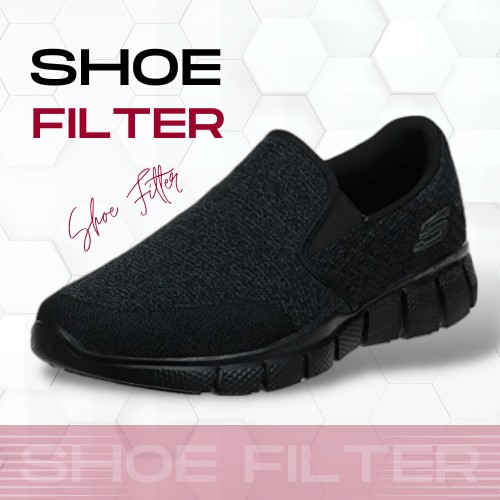 Skechers Men's Equalizer 2.0 Slip On Loafer
Knitted mesh upper for a breathable fit
Wider shoes for a roomy & comfortable accommodation
Memory foam footbed for superior cushioning
Neutral arch support for those with low arches
Stretchy, versatile outsole with good traction
Popular among users for being lightweight, comfortable and reducing pain relating to foot ailments. The Equalizer 2.0 has a revamped upper with a much tightly knit mesh upper that offers more support that Version 1.0. However, it is still plenty breathable.
With padding on the collar and comfortable counter lining to keep your heel comfortable, you will easily be able to slide your heel inside. The toe-box is roomier than the earlier version. Even the memory foam insert has been improved with an addition of air cooling to wick away moisture.
Comfortably thick midsole and stretchy, abrasion-resistant & high-traction outsole adds another layer of thickness. These shoes run a little big. In case you want to use added orthotic insoles, order your regular size for the extra room or it is better to order half a size down.
Best for Durability – OLUKAI Moloa Men's Leather Slip On Shoes
The Moloa strikes the perfect balance of casual versatility. You can wear them on the boardwalk, to dates, even office meetings or get-togethers. They are made with high-quality material that stands the test of time.
10th Pick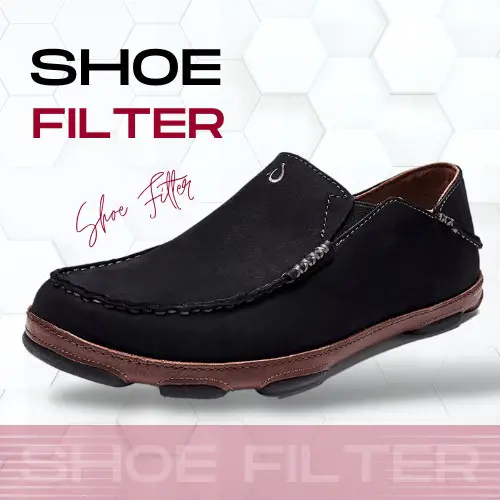 OLUKAI Moloa Men's Leather Slip On Shoes
Waxed nubuck leather upper with hand-sewn  whipstitching 
Washable and removable microfiber footbed cover
Gel inserts and dual-density midsole for incredible comfort
Sturdy outsole covered in full-grain leather
Rubber outsole pods to provide traction
With a sleek waxy leather upper that is hand sewn with whipstitching on two sides and visible regular stitching all over it, this shoe has a modern & fashionable silhouette that makes it very versatile. 
Now onto comfort. You can expect your feet to feel like they are on clouds with gel inserts and a dual density midsole that has great energy rebound and offers comfortable padding.
Even the outsole is extremely lush with full grain leather covering it. For traction, there are rubber pods on the outsole. These shoes look way more expensive than they are. The leather on the upper doesn't wear out easily or crease. In fact, a wearer who put on this shoe moderately said it lasted him ten years. So, in terms of durability alone this shoe is a total winner. 
Out of all the other OLUKAI shoes we mentioned, this one is more premium and high-quality. If your budget is on the higher end, we recommend you go with this pair. 
Best for Wide Feet – JAMONWU Men's Slip on Shoes
JAMONWU is a canvas shoe brand that uses traditional shoe-making techniques and combines them with modern shoe designs to produce edgy footwear. Here are some features of this shoe.
11th Pick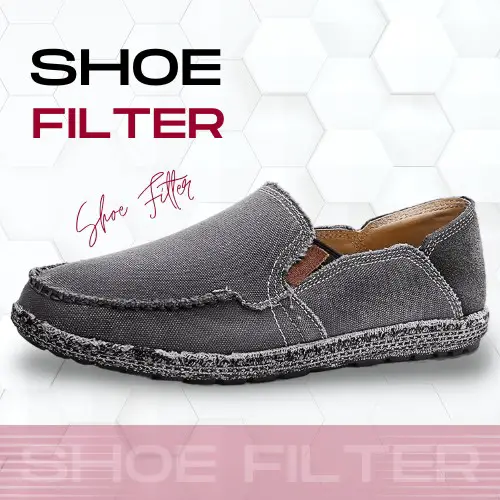 JAMONWU Men's Slip on Shoes
Canvas upper with vintage boat shoe construction
Stretchy gore gussets for easy slip-on
Round toe cop with a roomy toe box
Lightweight pig-skin lining for comfort and breathability
Lightweight anti-wear, anti-skid rubber outsole
The canvas upper is made of high quality material and is hand-sewn, crafted with perfection. You will also find the pigskin lining as a nice touch that keeps your feet cool. 
This shoe has a thin midsole. Having said that, the midsole of this shoe is still very comfortable. Elastic, lightweight, & soft,they will cushion your feet perfectly. The outsole is also high-quality and possesses many amazing properties like- anti-skid, anti-wear, highly-stable, and still lightweight.
A lot of users prefer these shoes to Sanuk canvas shoes. However, the Sanuk Vagabond shoe which we featured is made of mesh, quite comfortable & definitely a good buy as well. But they are more expensive in comparison to JAMONWU and come with a cleaner look, whereas the JAMONWU is more unique and edgy looking.
Overall, the comfort of this shoe was unexpected and we found it very pleasing.
Best for Ankle Support – Govicta Men's Shoes Leather Loafers
If you are looking for edgy looking, mid-top loafers that you can easily slip on and off, these ones are perfect. Here are some specifications that make this shoe great.
12th Pick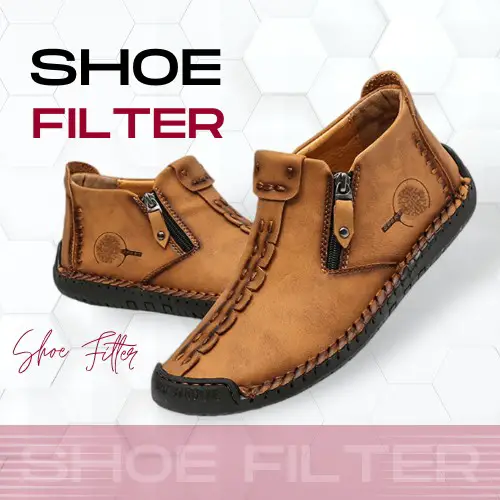 Govicta Men's Shoes Leather Loafers
Microfiber cowhide upper with zippers and elastic
Hand Sewn with excellent craftsmanship and finish
Anti-collision toe cap to protect toes
Comfortable and soft inner lining keeps feet dry
Anti-skid and wear-resistant rubber outsoles
Available in 4 color variations; black, green, khaki, yellow, these shoes are made of premium quality cowhide. You also get two lining options. You can get regular lining or the softer, plusher, velvet lining that will keep feet warm in cool conditions.  
These shoes are made for the outdoors. Waterproof leather, warm lining, anti-kid outsole, and anti-collision toe cap will come in handy during a camping trip or hiking. You will be comfortable in cold weather. 
However, we don't think this shoe is quite as breathable as some of the other shoes on our list. So, if you live somewhere warm or need a summer shoe, this one is not a good match. Look at some of the canvas loafers like- Crocs Santa Cruz,  JAMONWU or knitted mesh slip-ons such as- Skechers Men's Equalizer 2.0 or  Sanuk Vagabond instead. 
However, the zippers and darker shading near the stitches on the upper gives this shoe a very biker aesthetic. If you are into the bad-boy vibe, this shoe is perfect. 
Why are people on the lookout for Cushe shoe alternatives?
As we mentioned before, the UK-based company Cushe Footwear was founded in the summer of 2004. Later, in 2009, Wolverine Worldwide bought it. Wolverine Worldwide nearly tenfold increased the sales of Cushe shoes in just three years, in 2012. Nevertheless, even after much success, Wolverine Worldwide made the decision to dissolve Cushe Footwear in 2016 for a number of commercial reasons relating to their business strategy and company portfolio.
However in just the 12 years that Cushe footwear ran its business, it gathered a good following from the surfer community and people still remember the comfort and quality of their Cushe shoes. 
You can still find Cushe shoes on Amazon from the productions the company made before closing. But it has already been 6 years to the company's closing, so that resource will come to an end soon. That's why so many people are on the lookout for Cushe shoe alternatives.
What are some alternatives to Cushe shoes? 
There are so many boardwalk shoes brands that serve the surfer community and appeal to that lifestyle. However, most similar to Cushe are OLUKAI, JAMONWU,  TIOSEBON, Sanuk and even Skechers.
Here's a list of the best alternatives to Cushe shoes:
Skechers Men's Superior Milford Loafer
TIOSEBON Women's Athletic Walking Shoes
OLUKAI Nohea Mesh Men's Slip On Sneakers
Hey Dude Men's Wally Multiple Colors Loafers
Crocs Men's Santa Cruz Loafers
JAMONWU Men's Slip on Shoes
Skechers Men's Equalizer 2.0
Buying guide – How To Look for The Perfect Shoes Similar To Cushe
Cushe shoes were casual, versatile and comfortable enough to stay in all day. To get the perfect alternative for Cushe shoes you need to ensure that the following things are available in them.
Upper Material
Cushe shoes were made of materials like canvas, mesh, or leather. Durable canvas upper can make very comfortable boat or beach shoes. Leather loafers are warm and preferred by a lot of surfers, whereas a mesh upper is most breathable and comfortable for everyday wear. Depending on your need, you should go for a material that best suits you. 
Minimal Design
Cushe shoes looked very classic and minimalist. The upper featured visible well-crafted stitching that made the shoe look edgier. Cushe shoes were somewhere between casual and formal. Look for a shoe that can be versatile and fit for different events. 
Suitable For The Beach
Cushe was most popular among the surfer crowd. It should be perfect for the boardwalk and breathable enough to dry feet on a hot day at the beach and drain water. Easy access is also important as you might want to slip in and out of your shoes quickly.
Cushy Insole
There's a reason  why Cushe shoes were named such. They were incredibly comfortable and offered good quality insoles that provided your feet with heavy cushioning.  Gel insoles, memory foam insoles, dual-density insoles are some of the best and most comfortable ones in the market. 

Comfortable Midsole
Thick midsoles make a shoe very comfortable. If you are someone who walks or stands around a lot, you need a high-density midsole that will provide energy return and impact resistance to keep your joints and bones safe along with your calf muscles.
Outsole With Good Traction
A non-marking, non-skid, anti-abrasion outsole is the best and you should look for these qualities when you are looking for a Cushe shoe alternative. Traction is very important in a walking shoe that you will be wearing regularly and on various surfaces. If the treads on the outsoles become flat from friction, your shoe wears out easier. An abrasion-resistant outsole makes the shoes more durable. 
Final  Words
Hopefully our list of Cushe shoes alternatives has been helpful to you. New players are entering the shoe market every year while some of the brands we are familiar with become discontinued. For those of us who stick to a good thing when we find it instead of exploring other options, having to switch brands can be hard.
However, the shoes we listed today are all of great quality and should provide you with Cushe level comfort. 
We recommend you first determine what your needs are, how and where you plan on wearing the shoe, before analyzing the shoes that will serve you best and purchasing the one that provides you with the highest value for money.