Asics as a brand has achieved trust everywhere for using authentic materials, creating wonderful designs, ensuring comfort, and above all, long-lasting service. You can hardly find any sector where this manufacturer lags behind or fails to satisfy you.
Do Asics run big or small? First of all, you must know that it is difficult to get a straightforward answer to this question. Where the majority of models of this brand are true to their size, some may behave differently due to varied reasons.
The size of any shoe depends on so many different issues like the materials the items are made from, how roughly they are used, the weather they tolerate, and above all how sincerely they are taken care of.
The more you learn things about wearing shoes, the better you can enjoy them. So, let's go through the following guidelines to know the world of Asics and make your decision always right and effective.
Do Asics run big or small?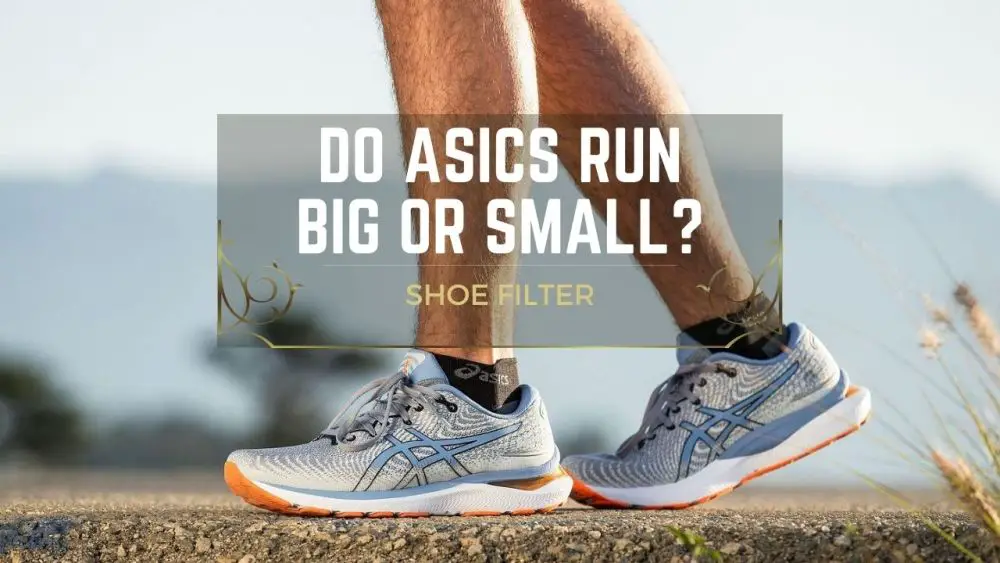 So, Asics shoes never put you into worries to make your decision easier. While it's so tricky to pick up the best suitable shoes of other brands, especially when you are looking for a pair that wouldn't stretch or run small easily, Asics is always cool with their size.
As shoe sizes are greatly influenced by some other matters, you need to know certain things to make your decision about Asics or anyone else. This study must fulfill your thrust to know about the size issue of all models of Asics.
Asics Shoe Size Chart
For a better understanding, let's first look at the chart of Asics shoe sizes. Before you go for any models, you must consider the overall description of the particular item. But before all, you must measure your feet properly to ensure that you are picking up the right pair.
Women Size
| | | | |
| --- | --- | --- | --- |
| US(size) | UK(size) | EU(size) | CM(size) |
| 5 | 3 | 35.5 | 22 |
| 5.5 | 3.5 | 36 | 22.5 |
| 6 | 4 | 37 | 23 |
| 6.5 | 4.5 | 37.5 | 23.5 |
| 7 | 5 | 38 | 24 |
So, the size largely depends on the place you belong to or are currently staying. For example, in case you normally prefer size 5 in the US, you will have to order size 3 for the same feet while you are taking them staying in the UK.
The above table clearly says that these two nations measure shoes very differently. In the similar way, you need to change the size while getting this pair from another country in the EU or somewhere else around the world, where shoes are measured in centimeters or other criteria.
Men Shoe Size
| | | | |
| --- | --- | --- | --- |
| US(size) | UK(size) | EU(size) | CM(size) |
| 4 | 3 | 36 | 22.5 |
| 4.5 | 3.5 | 37 | 23 |
| 5 | 4 | 37.5 | 23.5 |
| 5.5 | 4.5 | 38 | 24 |
| 6 | 5 | 39 | 24.5 |
Like the female models, male shoe sizes also differ depending on the locations. So, before you tend to any particular size, be sure that this will match your feet.
It is clear that only the brand cannot determine all the issues related to shoe size. You have to carry the pain to get the fittest shoes, calculating everything accurately.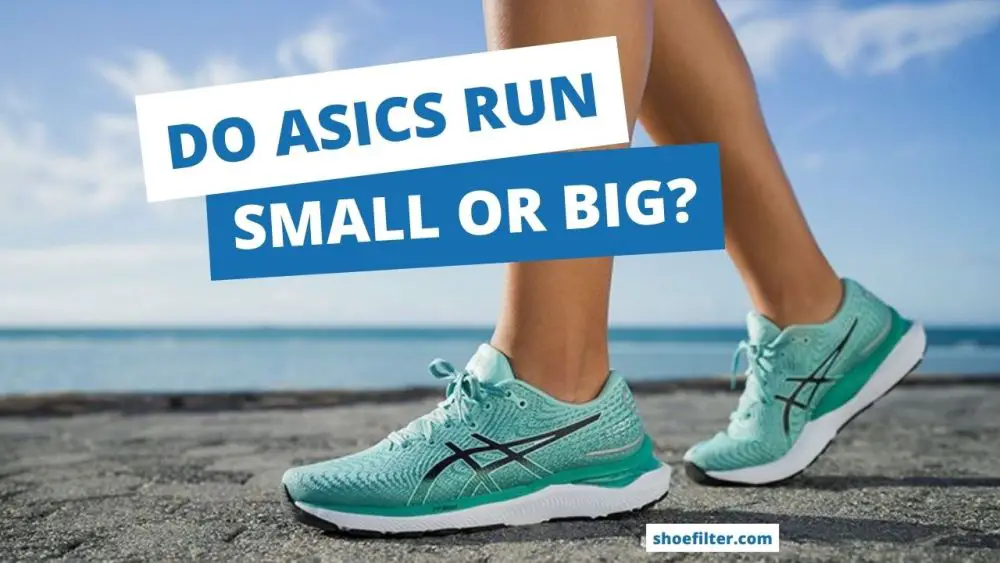 Do Asics Stretch?
Asics is not a mere model; it is a manufacturer that has got a lot of models with so many varieties and features. So, it's difficult to comment on this world-ranked producer in a word.
Surely you can rarely find a model that stretches much to make the shoes unsuitable to wear. Most of their products are always true to their size and description.
Let's look at the following list of shoes of Asics that never stretch.
What Are the Asics Models That Never Change Shape?
In case you are too busy or bothered to have a study on the size mystery, you can go for the following Asics models that never change their shape because of overuse, weather, or anything else.
Asics Road Blast
Asics Gel Nimbus 23
Asics GT 2000 9
Asics Metaride
Asics Glideride
Asics Metaracer
Asics Hyper Speed
Asics Gel Kayano 27
Asics Dynablast
Asics Novablast
This short list is just a glimpse of the wonderful shoes by Asics that you can get without any worries. They can tolerate any conditions and stay unchanged for a long time.
What Are the Asics Models That May Change Their Shape?
No matter how deeply you search, you can scarcely find any Asics models that run small or big. As you have seen above, almost all the shoes of this brand are accurate to the size.
After a long search, this study finds only one model of Asics that normally runs big. And this model is Asics Novablast, an extremely popular design of Asics.
Should You Size Up Asics?
As discussed above, most of the Asics shoes neither run big nor small. So, you shouldn't pick up shoes a size up or down whimsically. You need to size up the shoes only when there is any possibility of the turning short after some days.
You would never like to wear shoes loose or tight. This must be uncomfortable and disturbing to carry on with your normal activities. So, don't choose a bigger or smaller size unnecessarily.
Are Asics Good For Wide Feet?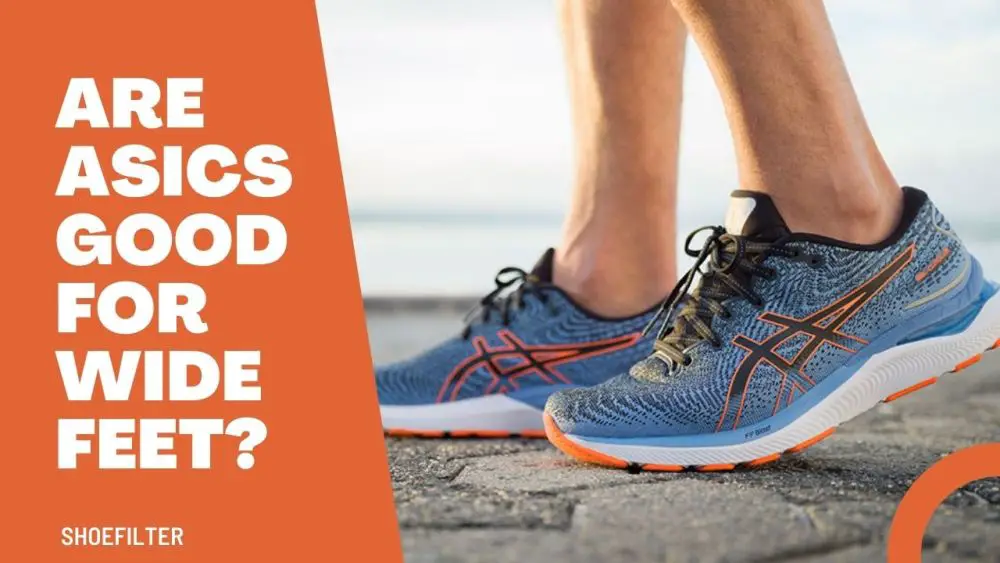 Whether your feet have been wide since your birth or they have become so with your age, they need special shoes. As an Asics fan, it must make you happy saying that you can wear Asics shoes for wide feet.
Asics models, for example, GT 2000 9 (2E and 4E) are made with special cushioning to provide you a cozy environment inside even in the hottest season, extra space in the toe box, and materials to tolerate the additional pressure, especially in the sides.
Asics prefers your needs always. That's why you can take their shoes with no hesitation whether you need to walk, work or run with them.
Why Are ASICS So Comfortable?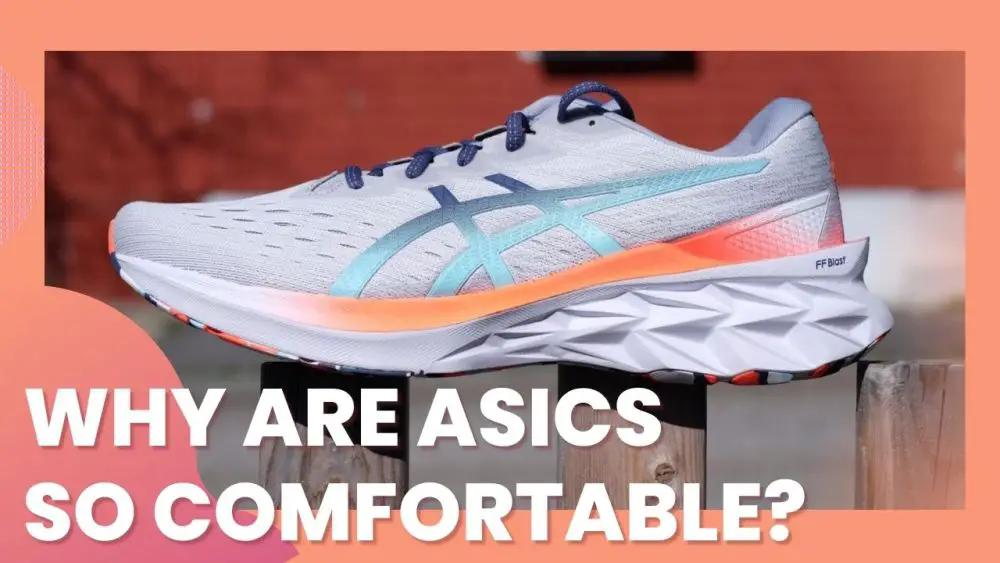 No doubt, Asics is one of the best and most popular brands all around the globe. Not that they have achieved this recognition only for their incredible design or color matching.
Asics is unparalleled to a few for using the best materials. They never compromise with the quality of the raw materials. Besides, all their shoes are unbelievably comfortable for they assemble them applying the latest technology.
Final Thought
This study attempted to solve all the riddles of Asics shoe size. Do Asics run small or big? You must get your reply so far that Asics itself is 100% true to the commitment not only regarding size but also all other issues like comfort, longevity, etc.
Shoe sizes depend on many different matters. The most peculiar thing about this issue is sizes differ unimaginably from brand to brand, country to country.  You will have to go for different sizes for the same size of feet if you order them from different countries. So, before making the decision, look at the Asics size table carefully and then pick up your chosen one.
Considering other crucial things like materials, comfort, longevity, or brand value, you have few better options than Asics.
So, remember these things while getting shoes from Asics or any other manufacturer.