Whatever you want to do with NoBull shoes like climbing, running, or playing, these shoes come in exquisite sizes but give our feet breathing space, and they feel flexible and comfortable due to their lightweight. Though NoBull is relatively new in the Crossfit category, it has gained huge popularity for its performance and quality during a short period. 
So, most commonly, people who never use NoBull always ask do NoBull shoes run big or small? Truly speaking, I never had any problem with NoBull sizing, I always found them in standard size like other brand shoes. 
Here I would like to tell you more about NoBull shoes and it's sizing. I would love to compare the size with other brands like Nike and Addidas. So you'll have no confusion about NoBull shoes. 
Chart of NoBull Shoe Sizes for Men and Women
Here you'll get a pure idea about the standard size of NoBull shoes. Also it's important to know the length of your NoBull shoes and the size of US, UK, and EU on that length. 
| | | | | |
| --- | --- | --- | --- | --- |
| Length in Inch.  |       US/Men | US/Women |         UK |         EU |
|         8.46 |       3 ½  |         5 |           2 ½  |         35 |
|         8.66 |         4 |       5 ½  |             3 |         36 |
|         8.86 |       4 ½  |         6 |           3 ½  |         36 ½  |
|         9.06 |         5 |         6 ½   |             4 |           37 |
|         9.25 |         5 ½  |           7 |         4 ½  |         38 |
|         9.45 |           6 |         7 ½  |           5 |         38 ½  |
|         9.65 |       6 ½  |           8 |         5 ½  |         39 |
|         9.84 |           7 |           8 ½  |             6  |         40 |
|       10.04 |         7 ½  |           9 |           6 ½  |         40 ½  |
|       10.24 |           8 |           9 ½  |             7 |         41  |
Here, in this chart, I didn't put all the sizes but tried to give you a clear idea about how .20 inches length changes in US, UK, and EU sizes. 
How Do NoBull Runners Fit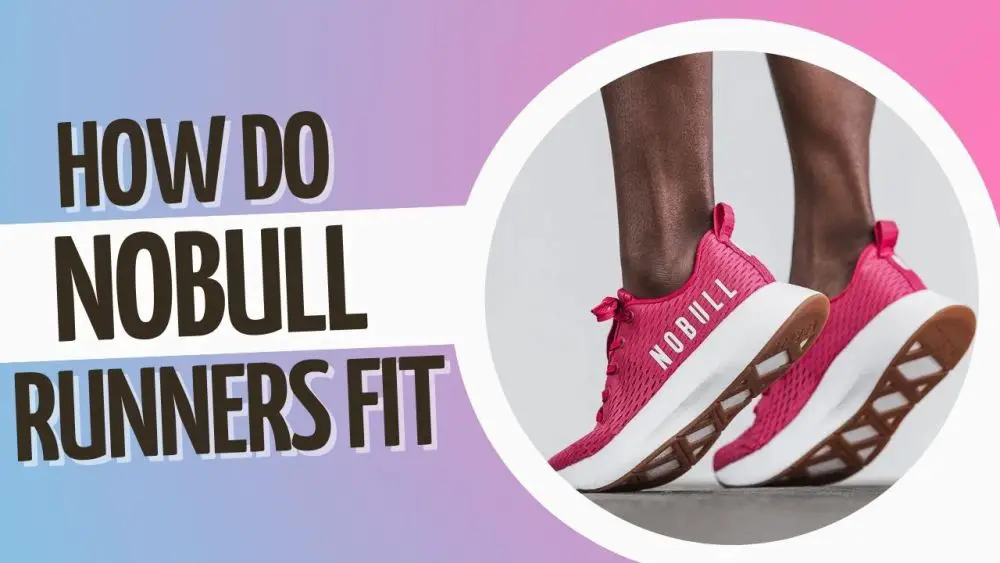 No matter what you have, black daisly NoBull shoes or white NoBull trainers, one thing you must feel confident about is the perfect size of your shoe. A perfect fit of the shoe doesn't mean it must be tight and compact, and you can't stirr your toes and other fingers inside the shoe. 
NoBull runner shoes or gym trainers will give your toes enough space to splay free; this feature is mind-blowing because when we can't stir our toes a little bit, it certainly affects our balance, and running feels like imbalancing hard work. That's why the spacious toebox is a revolutionary step-in shoes. 
Are NoBull Shoes Good for Wide Feet?
Perfect shoes for feet doesn't only matter on the size, but the feet structure or shape also matters. NoBull super fabric trainer low offers a comfortable, lightweight, and breathable experience for slender feet, but NoBull trainer is not okay with it when it comes about wide feet. You can say, NoBull shoes are narrower than other brands. 
Unfortunately, NoBull shoes are unisex in size, which means you won't get wider shoes for a specific shoe size. That's why we suggest people who have wider feet not even to try the arctic gray nobull trainers. Because this shoe is even narrower, perfect for only slender feet. And I don't think purchasing one or half size larger would lead you to a solution; your feet will sleep inside the shoe in larger sizes.  
Do NoBull shoes have Arch Support?
Arch support means the arch area under your feet or on your sole. Arch area prevents direct slapping of our feet from the ground when we move. But NoBull comes with a very minimalistic design, and it tries to be as simple as possible, that's why it's no surprise that NoBull shoes have no arch support. 
For some people, arch support is not a big deal but for most people who used to have shoes from different sports brands always look for arch support because for a long time running, arch support keeps our feet away from that slapping feeling. 
Comparison of NoBull shoe Sizing with Other Brand Shoe
Here you'll get the best idea about why I am saying NoBull comes with standard size of shoes because I'll compare NoBull with other popular brands. 
| | | | |
| --- | --- | --- | --- |
| Length in Inch  | NoBull | Reebok | New Balance  |
|     10.62 |     9 |     9 |   9 |
|       11 |   10 |   10 |   10 |
|       11.40 |     11 |     11 |   11 |
See, no difference in sizes with Reebok and New Balance for a specific length. So there is no way you can tell for a specific size; nobull shoes run big or small. 
How to Wash NoBull Shoes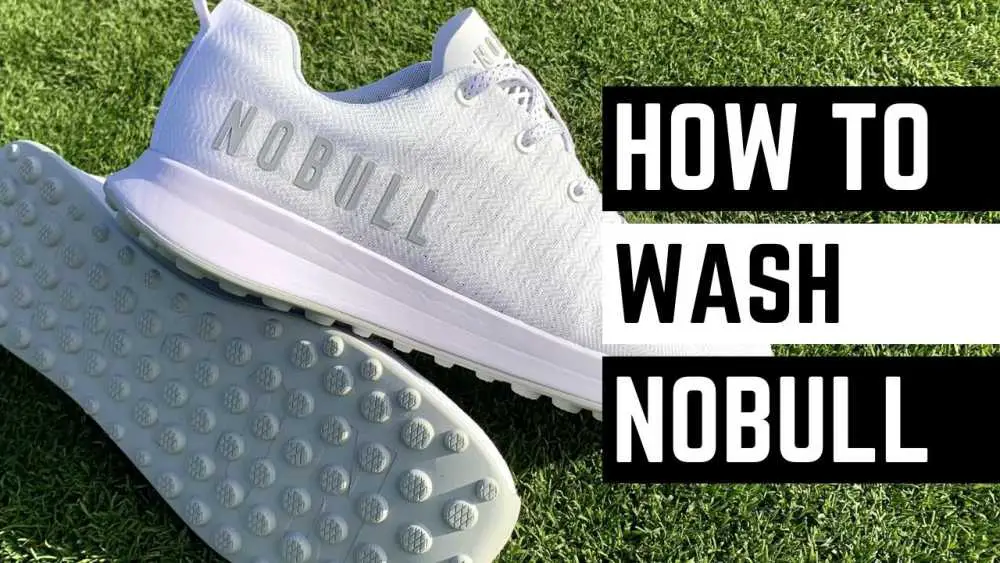 Cleaning NoBull shoes not only freshens our NoBUll shoes, but clean shoes look almost new. Most of us don't know about the lifespan of our NoBull Crossfit shoes. By cleaning the shoes frequently, you can ultimately increase the lifetime of your NoBull shoes. That's why here I am with the solution of how to clean nobull runners. 
Firstly, you need something where you can soak your shoes, like a bowl or bucket. Then you need scrubbers. You'll need a tray where you can make the potion by mixing OxiClean, some dawn, some other detergents, baking soda, and finally adding some water with the solution. 
Now use the scrubber to collect the washing solution and use it on your dirty shoes. Scrub the shoes, NoBull laces, and NoBull Insoles with the scrubber and make sure all dirty spots are taken care of. Finally, clean the shoe in the water bucket or bowl, whatever you have. 
Do NOBULL shoes hold up?
– NoBull shoes have no problem with holding up our feet. But nobull daisy shoes are made for slender feet, so it may be over tight for wide feet. 
Are no bulls good?
– NoBull is a new brand, but in this short period of time it has gained huge popularity for its simple designs and for the CrossFit performance.
Can you wear NOBULL shoes everyday?
– Why not? You can wear this shoe every day because the toe doesn't feel like a lack of room inside the shoe like in other brands. So no matter how much time you wear the shoe every day, it won't hurt your toe.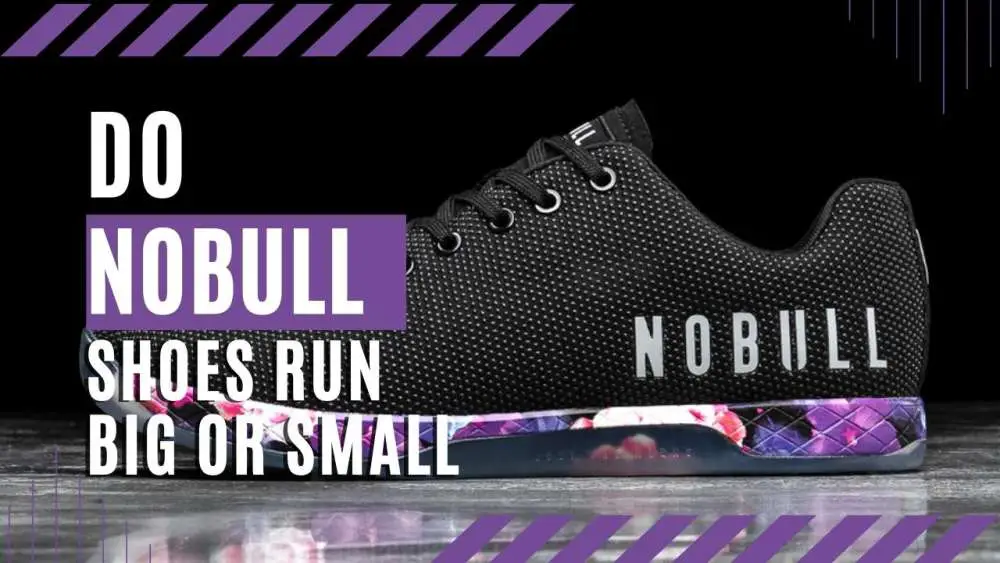 Final Note 
I can't stop telling you the good things about NoBull shoes. This shoe is made of SuperFabric; you can only understand how breathable and flexible it is then. Also, abrasion resistance is good enough to increase the shoe's longevity. Hopefully, you guys will have a great running or gym session with NoBull shoes.