Chuck Taylor Converse are one of the most popular trendy shoes you can have right now. Despite maintaining their static style, Converse are still highly well-received and trending. But, are converse true to size? That's the question you might be asking if you're interested in getting one yourself. 
Well, if you look at the user trends, you'd find that Chuck Taylors are usually worn full or half size down. That means they may not be TTS. 
To better understand the issue, our guide will touch upon tons of related topics, which will give you a fuller knowledge of the discussed topic.
Are Converse True To Size?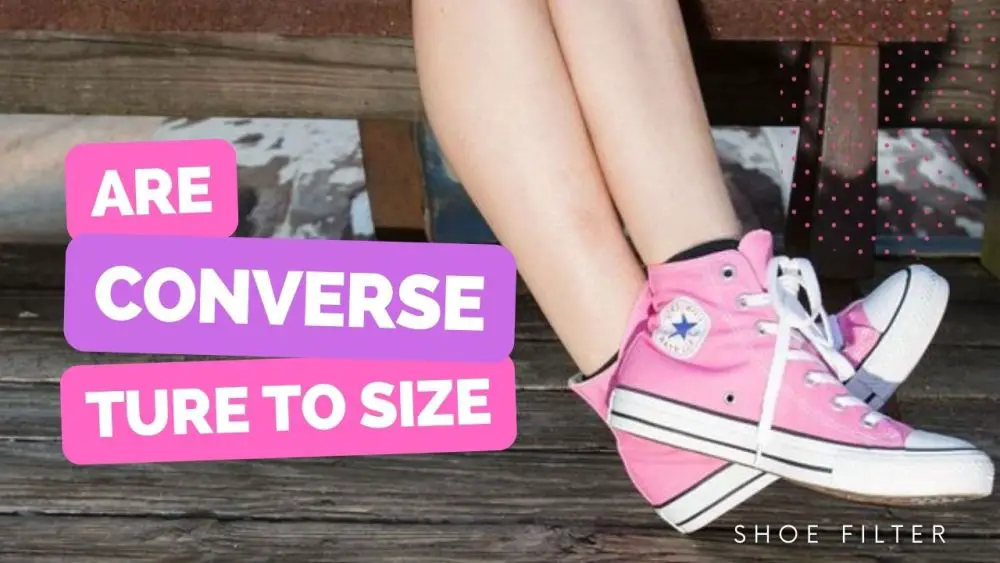 Here in our full-fledged guide, we'll discuss the converse sizing in detail. We'll segmentalize the entire guide, so it gets easy for you to understand the issue clearly. 
Are Converse Chuck Taylors True to Size?
Well, here is something that you should focus on. One of the key factors with Converse is that they are built slightly larger. Not that it's too large or too small. But for the most part, you may have to go a half size down. 
Going true to size for regular people may seem a bit too loose. 
If you usually wear shoes a bit loose, then it shouldn't be an issue. But for those who like to have a breathing space yet get a snug-fitting, it should be a good idea to go half a size down at least. 
People With Wide Feet 
People with wide feet often find it difficult to use the standard shoe sizes that regular people usually wear. But Converse being slightly bigger than the actual, comes as a form of blessing for the people with wide feet. 
As the Chuck Taylors will be naturally bigger than the desired size, people with wide feet wouldn't need to size down or up. And the regular size should fit the wide feet without much struggle. 
Are Converse All Stars True to Size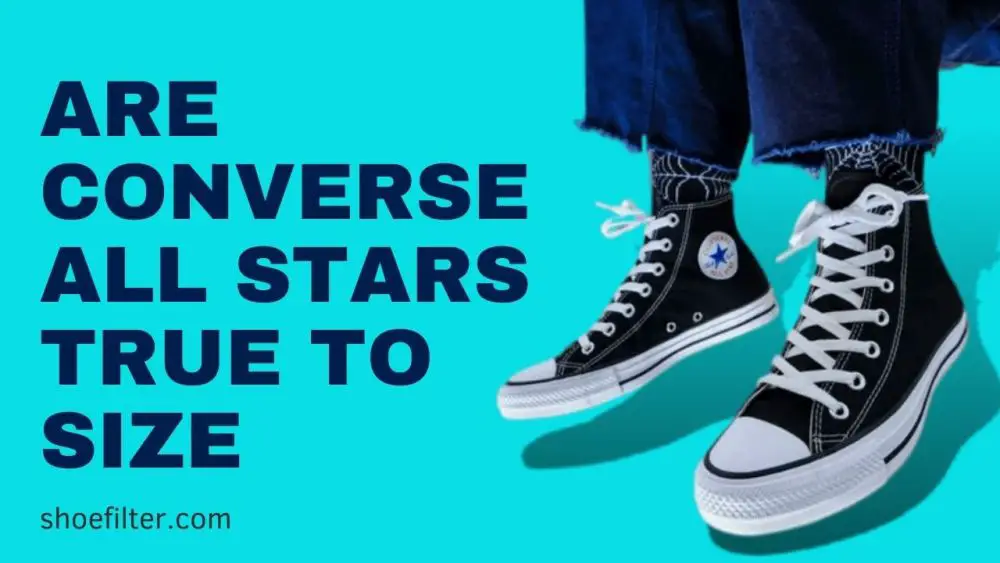 Converse all stars are undoubtedly one of the most popular shoes around. From streets to the casual meetups, you'll find the all starts reigning all the areas. So, if you're thinking about getting one, sizing is what you should consider. 
If you're talking about the All-Stars, going half a size down should be a good decision. Why?
The All-Stars run a half size larger, meaning if you go a half size down, then it should give you a better fit. 
Are Converse 70s True to Size?
Sizing issues are pretty common nowadays, and it's affecting manufacturers top to bottom. Anyway, let's focus on the Covers 70s. Should you keep to TTS, or should you go up or down in size?
Here is something you should consider. 
As said, Converse are usually built slightly larger, which means for regular ones, you'd have to go full or half size down. 
In the 70s, the case was quite similar. If your feet are larger or have wide feet, the regular size should fit you. 
But for general people going a half size down should do the job. 
If you go true to size, the shoe may seem a bit loose for you. 
Can Converse Stretch?
The issue of stretching is common in almost all types of shoes, be it Converse or other sneakers. So, yes, most of the Converse will stretch to a certain extent over time. 
What's the big deal, then?
Well, there are certain performance benefits of stretching, one being increased comfort while wearing. It's a common phenomenon that new shoes can seem a bit too snug while wearing. As a result, it can create consistent pressure on the toenails. But when the shoe stretches a bit, this pressure is released, and you get to enjoy added comfort. 
Another positive for stretching is, it helps provide breathing space inside the shoe. People with wide feet also benefit from shoe stretching. So, if you've got a snug converse that you cannot return for some reason, try wearing it for some time, and it'll stretch, giving you a better wearing experience. 
How Can I Make My Converse Bigger?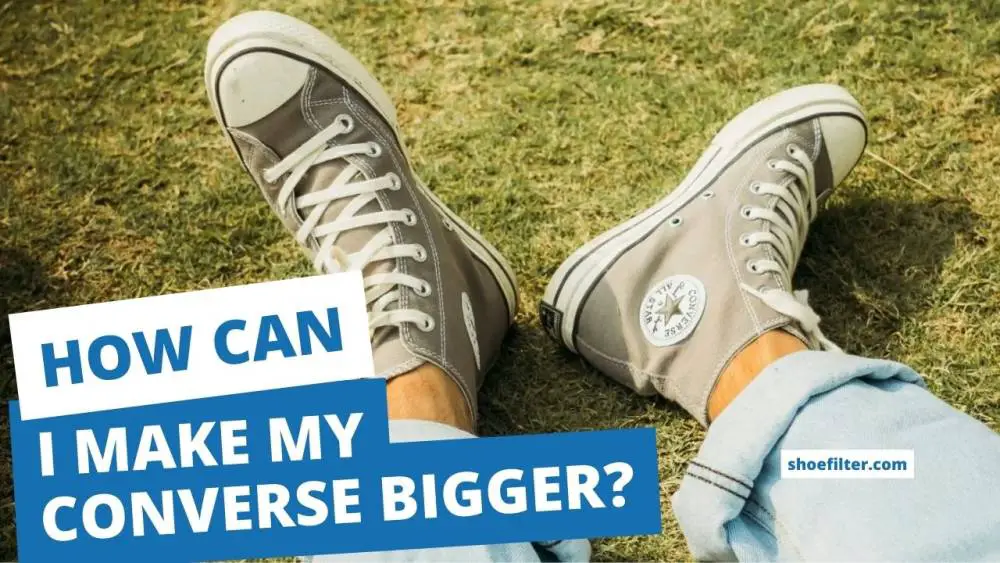 Suppose you've got yourself a pair that is a bit too snug for fitting. As we mentioned, you can wear it for some time, and the shoe should stretch to a certain extent by itself. 
But, if you find it difficult to wear, you can, in fact, manually stretch it for comfortable wear. Let's check out how it can be done. 
The Thick-Sock Heating Method 
One of the most effective methods to get the Chuck Taylor manually stretched is using heat. How do you do it? 
Well, wear a pair of thick socks, try to put on the Converse even if it's a bit difficult. Then apply a blow dryer on medium heat. 
Using the Effective Zip Close Technique 
You can also get the Converse stretched in an effective manner using the zip-close technique. First, get a zip-close bag and fill it partially with water. Now keep the bag inside your converse; make sure the tight spots are targeted and challenged while doing so. 
Finally, store the shoe inside your freezer overnight. 
While in the freezer, the water inside the bag will expand, so the converse is stretched to a certain point. 
Well, these are the two effective methods you can use to increase the Converse size slightly for comfortable wearing. 
How Much Height Does Converse Add?
Well, Converse with thickened-up construction can in fact add a good amount of height to the regular individuals. The generalized understanding assumption is that they add about 1 to 1.5 inches of height. But, there aren't any hard and fast rules as to how much height they will add. 
Because, just like any other manufacturers, Chuck Taylors too produces shoes of different types. And based on each shoe the added height can change. 
Let's look at some of the tremendously popular Chuck Taylor options out there! 
Converse Sizing Chart 
Check out the sizing chart for a better understanding: 
| | | |
| --- | --- | --- |
| US Size  | All-Star / 70s | All Other Styles  |
| 3.5 | 3 | 3.5 |
| 4 | 3.5 | 4 |
| 4.5 | 4 | 4.5 |
| 5 | 4.5 | 5 |
| 5.5 | 5 | 5.5 |
| 6 | 5.5 | 6 |
| 6.5 | 6 | 6.5 |
| 7 | 6.5 | 7 |
| 7.5 | 7 | 7.5 |
| 8 | 7.5 | 8 |
| 8.5 | 8 | 8.5 |
| 9 | 8.5 | 9 |
| 9.5 | 9 | 9.5 |
| 10 | 9.5 | 10 |
| 10.5 | 10 | 10.5 |
| 11 | 10.5 | 11 |
| 11.5 | 11 | 11.5 |
| 12 | 11.5 | 12 |
| 12.5 | 12 | 12.5 |
| 13 | 12.5 | 13 |
| 13.5 | 13 | 13 |
| 14 | 13.5 | 14  |
Converse Shoes Review
Chuck Taylor All Star 2018
Top Pick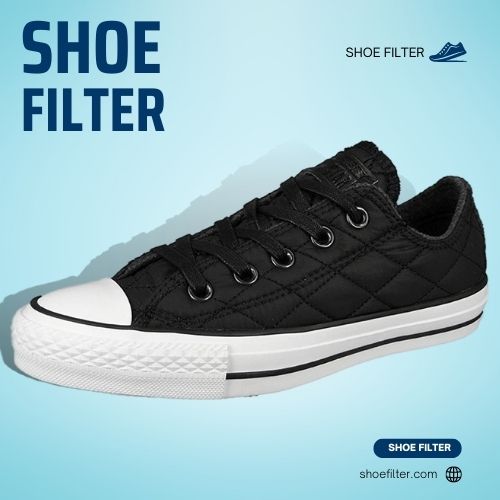 Chuck Taylor All Star 2018
Rubber outsole maximizes grip
Traction-enhanced sole pattern
Aesthetic design 
Exceptional overall performance output 
Lightweight touch 
First on our list is one of the most highly well-received Chuck Taylor high tops to make you stand out in a crowd. Let's find out what makes it so popular! 
If you're looking for an everyday shoe, well, this would be a perfect fit. Doesn't come with flashy marketing or anything else, just pure performance and lightweight comfort with each step. 
As said, if you don't like to spend on new shoes every two months, getting these Chuck Taylors would be the best thing to do. Coming with tremendous durability and slower wearing, they make outstanding regular shoes. 
It also features flexible soles, which will offer you easy movement and added ease while walking. 
One good thing about these shoes is that they're unisex, meaning all genders will be able to wear them without any issues, which makes them tremendously versatile options. 
Finally, coming with numerous colours and designs, you're never out of options while going with this one. 
You may have slight fitting issues with them. But on the whole, they should offer you credible quality! 
Converse Men's Chuck Taylor Sneakers
Runners Up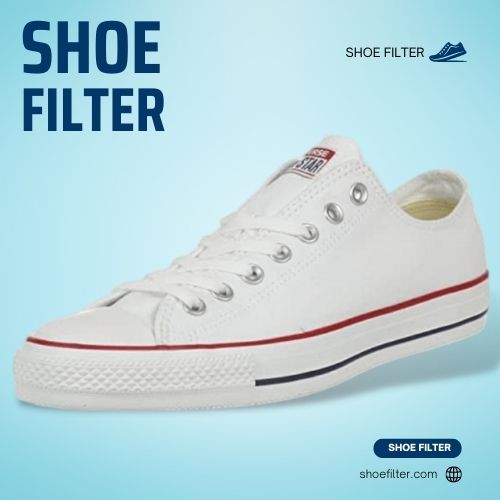 Converse Men's Chuck Taylor Sneakers
Exceptional design variations 
Comfort friendly build 
Classic construction 
Ideal casual pair 
Ortholite insole technology
At the 2nd spot, we have the Chuck Taylor sneakers. Coming with a fascinating, eye-catching design output, these shoes should suit you just fine. Time to find out more about it! 
If comfort is something you're searching for, this is something you can go for. Coming with a comfortable wearing experience, these shoes should offer what you're looking for. 
Plus, the straightforward, classic design makes them ideal casual shoes for wearing everywhere. 
It features an astounding 23 different color and design variations, making it a tremendously fashionable pick for any man. It gives you the ideal set of fashionable alternatives to choose from. 
The shoes come with Ortholite insole technology, which offers quality moisture management capabilities. As a result, the feet should remain slightly drier on the whole.
For those who like to be outdoors much, the rubber outsole of these sneakers should offer a better grip and reduce the possibility of slipping.
One of the issues you can consider is that it may seem slightly tiring to wear it all day. But, all in all, these should be quality shoes to go for without a doubt. 
Converse Unisex Chuck Taylor All Star Canvas Low
3rd Pick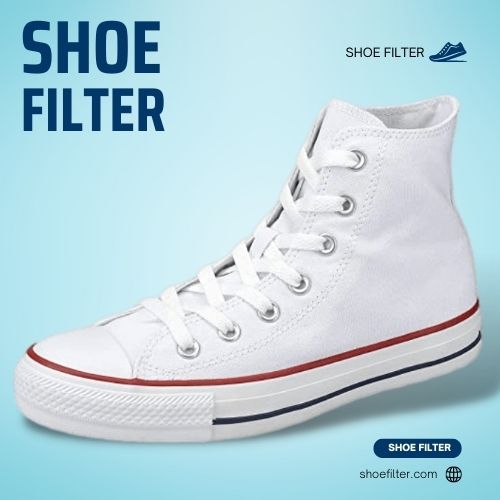 Converse Unisex Chuck Taylor All Star Canvas Low
Exceptional stylish design 
Highly versatile appearance 
Damage-free washing capabilities 
Comfort enhanced shoes 
Outstanding overall performance 
At number three, we have All-Star Canvas low tops from Converse. These Chuck Taylors are highly stylish picks you can rely on every time you go out. Let's check out some of the features they come to offer you. 
First, we'd like to talk about the insane variety they're providing in their lineup, much like the Converse Men's Chuck Taylor Sneakers. They offer an unbelievable 40 different designs and colors.  
Options that let you have your favourite color option without any issues. 
One of the good things about these Converse is that they can be washed however you like. Throwing them in the wash wouldn't damage it while retaining the brand new appearance without issues. 
Similar to the Chuck Taylor All Star 2018, these shoes are also unisex designs. As a result, it gives you tons of flexibility!
If you want shoes that are comfort friendly, this one should be a good one to go for. Despite the tons of positives, this one can seem a bit prone to wearing. However, this pair should offer you an exceptional overall experience! 
Converse Women's All-Star '70s High Top 
4th Pick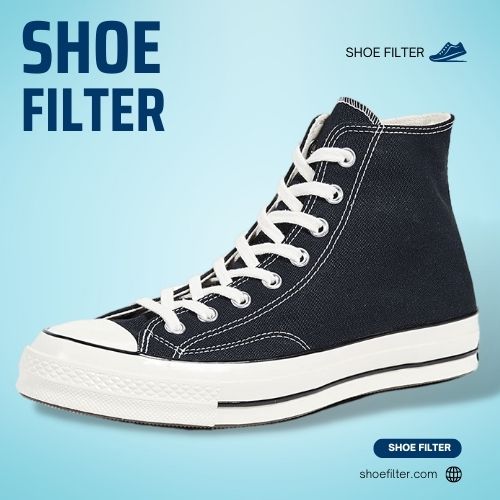 Converse Women's All-Star '70s High Top 
Traction improved rubber sole technology 
Thicker build for extra comfort 
Quality all-purpose use 
Durability enhanced construction 
If you're a woman looking for specially designed ideal women High tops, you can go wrong with the Converse All-Star 70s! Let's reveal the potential performance output it's going to provide you with. 
One of the good things about these high tops is that they're constructed thicker than usual. As a result, you'd get a brand-new feeling even after months of use. 
Plus, if you prefer high durability like the Chuck Taylor All-Star, this one should be a quality add-on any time. 
Being heavy-duty, it'll also make it a better all-purpose shoe for wearing regularly. 
Lace-up to the top makes it look stylish, but it also comes with a customized fitting capability. So, if you want a more snug-fitting, it can be done using the lace-up. 
On top of all these, they come with a rubber sole which will offer you a better grip while walking outside. 
Fitting issues may persist with these shoes, but considering the numerous positives they offer, these shoes should be an incredible add-on! 
Read also: How To Clean Converse Shoes
Final Thoughts 
Well, throughout this incredibly informative guide, we've found out the sizing issues regarding converse. So, from now on, if anyone asks, are converse true to size, you can help them by suggesting to go a half size down for a better fitting. 
Converse features one of the most popular and customer-grabbing shoes out in the marketplace. One of the reasons why so many people like to wear them is that they offer unbelievable value within a reasonable range. 
As a result, it becomes a fan favorite for people from all walks of life, especially teenagers and youngsters. 
So, what are you waiting for?
Get your pair of Converse today and bring out the style in you!