A pair of new shoes makes us happy whether it is made of leather, plastic or something else. What bothers us is when your newly bought shoes turn into slippery shoes.
Seems it is quite a minor problem, isn't it? But it actually isn't! The Fact you'll understand more deeply when you use this pair of shoes at your work. If the workplace is wet, oily, or full of snow, this will cause unnecessary slipping.
The result is an inconvenient situation that may lead to minor to major accidents. Now, how to make shoes non-slip for work?
Gratefully, there are some hidden tricks and techniques which will make your shoes non-slip. Whether you're a new or older shoe pair, the tricks will definitely work on it. Don't believe it? It's just okay; we'll lead you to those probable techniques.
How to Make Shoes Non-slip for work? – 10 Tips to Follow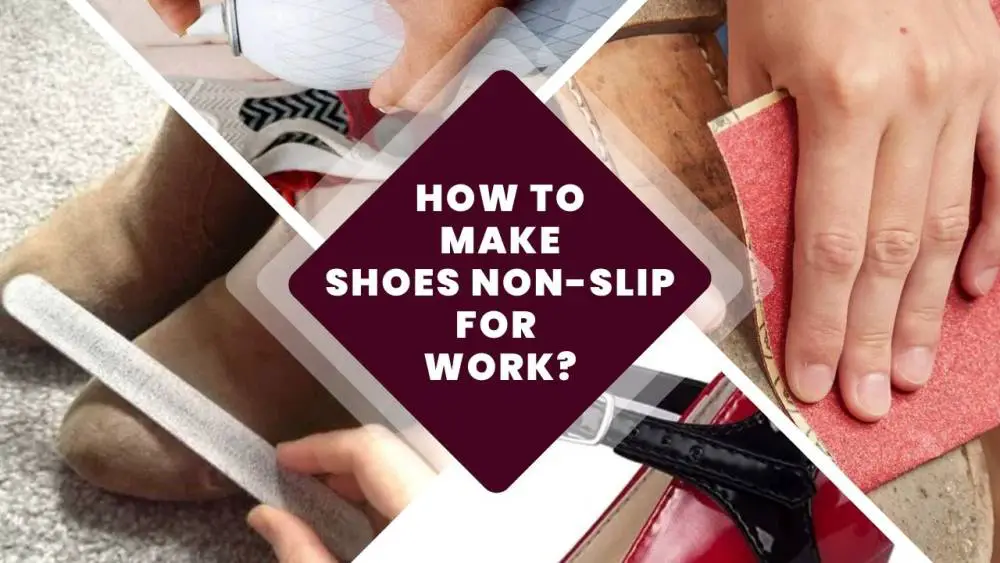 You won't believe that many people face injury at their tour, work even at the restaurant every year. Now, how to make your shoes non-slip for restaurants?
The process is the same! If you deeply observe the technique of how to make shoes non-slip for work, you also can do that. So, let's first learn that.
Using Home Materials
If you don't want to spend on reducing your shoe's smoothness, we'll have multiple ways. Don't worry! They're all-natural ingredients. So, there's no possibility that your shoe might get damaged. Let's see what those ways are!
Natural Way
Usually, the new shoes stay slippery for several months. But day by day, you'll feel it isn't slipping like before when it becomes old.
Here the trick is! The older shoes are less slippery due to using them for a long time. Regularly walk with the shoes as much as possible. Try to walk on the uneven, rough, and concrete rocks.
No tension! It won't get older. Using excess time will just reduce the shoe's smoothness. Consequently, it'll provide great protection by holding your feet steadily.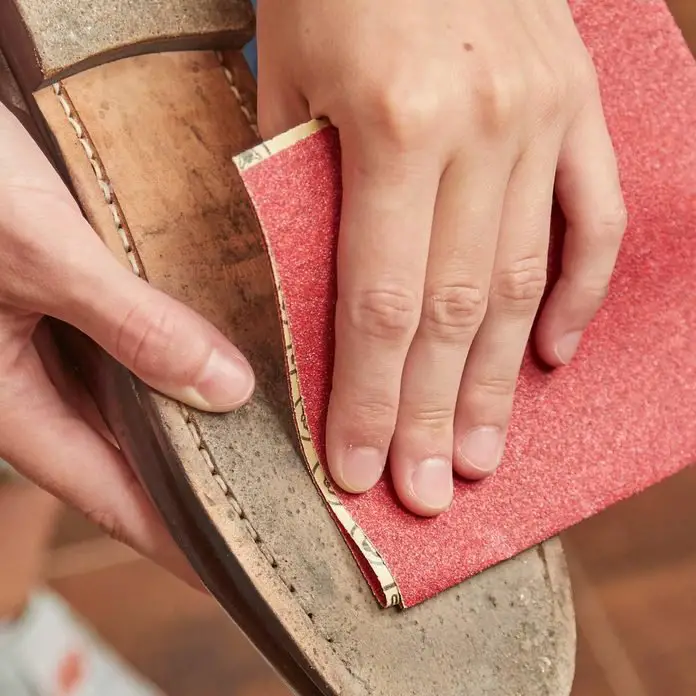 Using Sandpaper
Sandpaper is a rough and abrasive material that works fast to clean the dirt. Regardless, it is also effective in reducing the smoothness of hard products, like shoes.
Take sandpaper, and rub the bottom of your shoes. Rub until the smooth surface of your shoes becomes uneven and rough.
Here thinner coarse sandpaper can help you to get a quicker result in your mission. So, you can take 50-grit sandpaper to complete your job.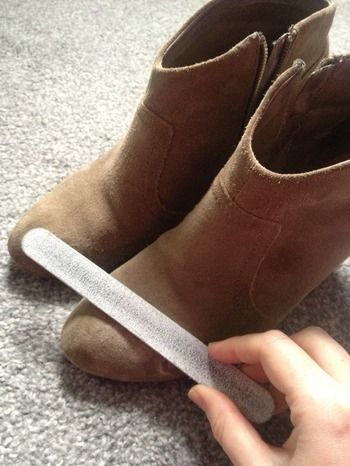 Using Nail File
The effectiveness of the nail file is almost the same as the sandpaper. The difference is that the nail file takes longer than the sandpaper to accomplish the task.
Still, you can use the nail file to enhance the roughness of your shoe's bottom. Take the nail file and rub the bottom of your shoes to scuff the shoes, exactly like you are done with the sandpaper.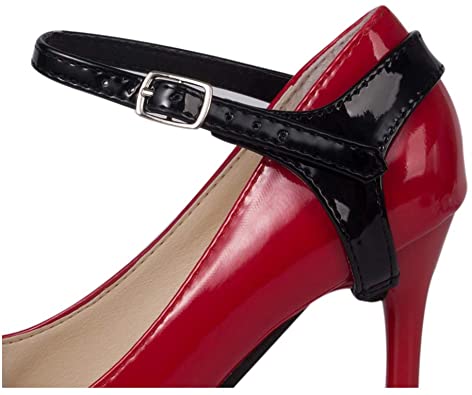 Ankle Straps
Ankle straps are effective in maintaining your balance in the working place. The straps are incredibly handy. Consequently, you get slip-resistant shoes on wet, greasy, and slippery surfaces.
The best part about the ankle straps is it makes your footwear stylist. But, this solution is applicable for the girl's shoes and hills only.
Apply Two Adhesive Bandage
If you've nothing at home to make your shoes uneven, you must have an adhesive bandage. Interestingly, the regular adhesive bandage also works to make the shoes adhesive.
Take four adhesive bandages and apply them to your footwear, Two bandages for each. The adhesive bandage almost works so well, whether you've wet, non-sticky, or greasy surfaces.
However, it is a short-term solution to your problem. As a longtime solution, you must prioritize another method.
Using Commercial Products
Don't want to reduce the smoothness of shoes or make them older? We also have a solution for that. You just have to make a little investment. What will you do?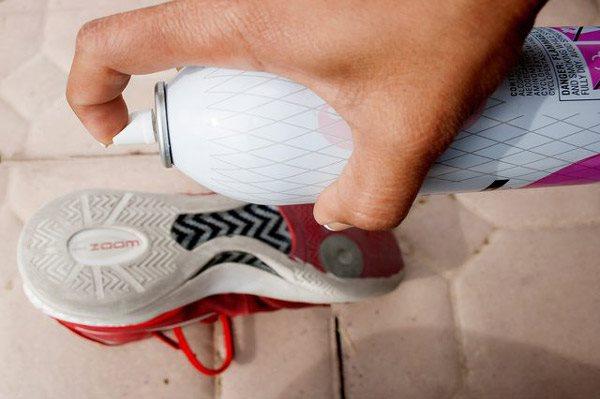 Coating spray
Traction spray is an excellent non-slip spray for shoes. The spray is also known as coating spray and grip spray in some regions.
Take the coating spray and directly apply it to your shoe's soles. But before the application, make sure your shoe soles are dirt-free.
Luckily, the coating spray doesn't cost so much as traction pads. It is an inexpensive way to reduce your shoe's smoothness and make your shoes right for work.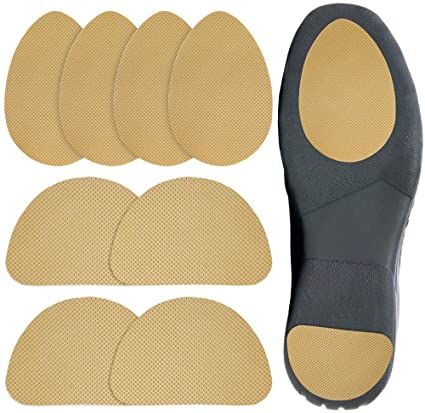 Grip Pads
You must have heard about the grip pads, which are also known as the non slip pads. Without compromising the structure, the grip pads improve the friction of shoes to make them non-slip.
Set the Grip pad under the surface of your shoes. It'll add a self-adhesive back so that your shoe doesn't move smoothly.
Hairspray
Possibly, you don't know that your hairspray is also effective to present you with slip-resistant shoes. See, we're right, aren't we?
If you've hairspray at home, don't spend your money on the coating spray. Apply the hair spray directly on your shoe's sole, and see how it works.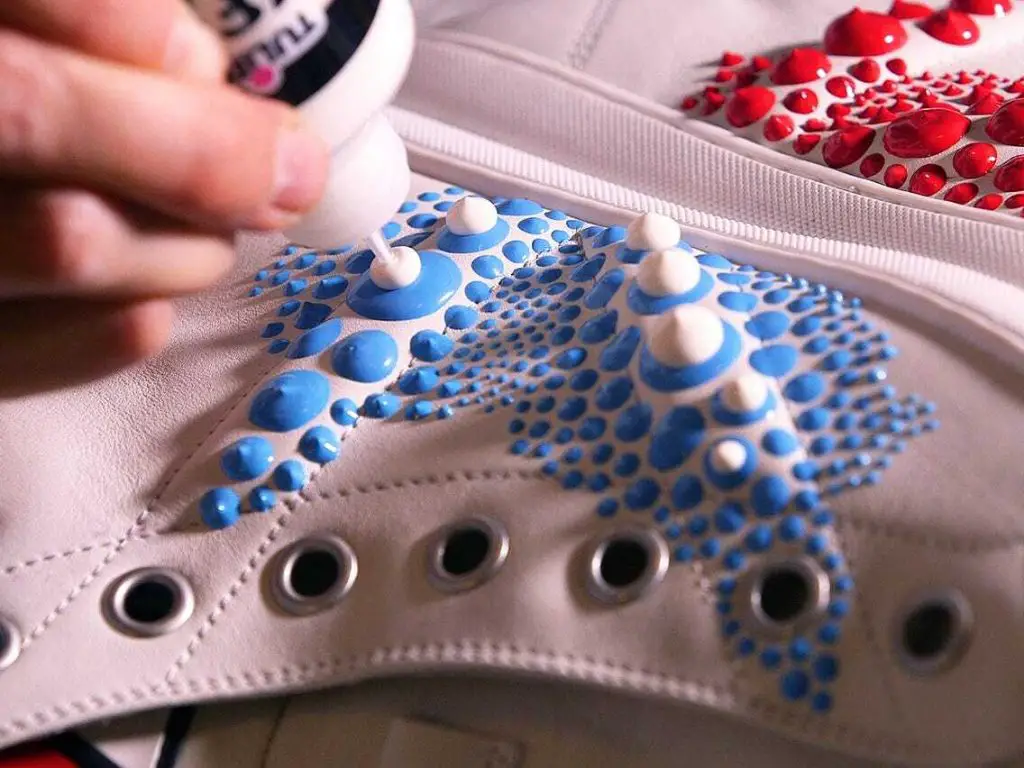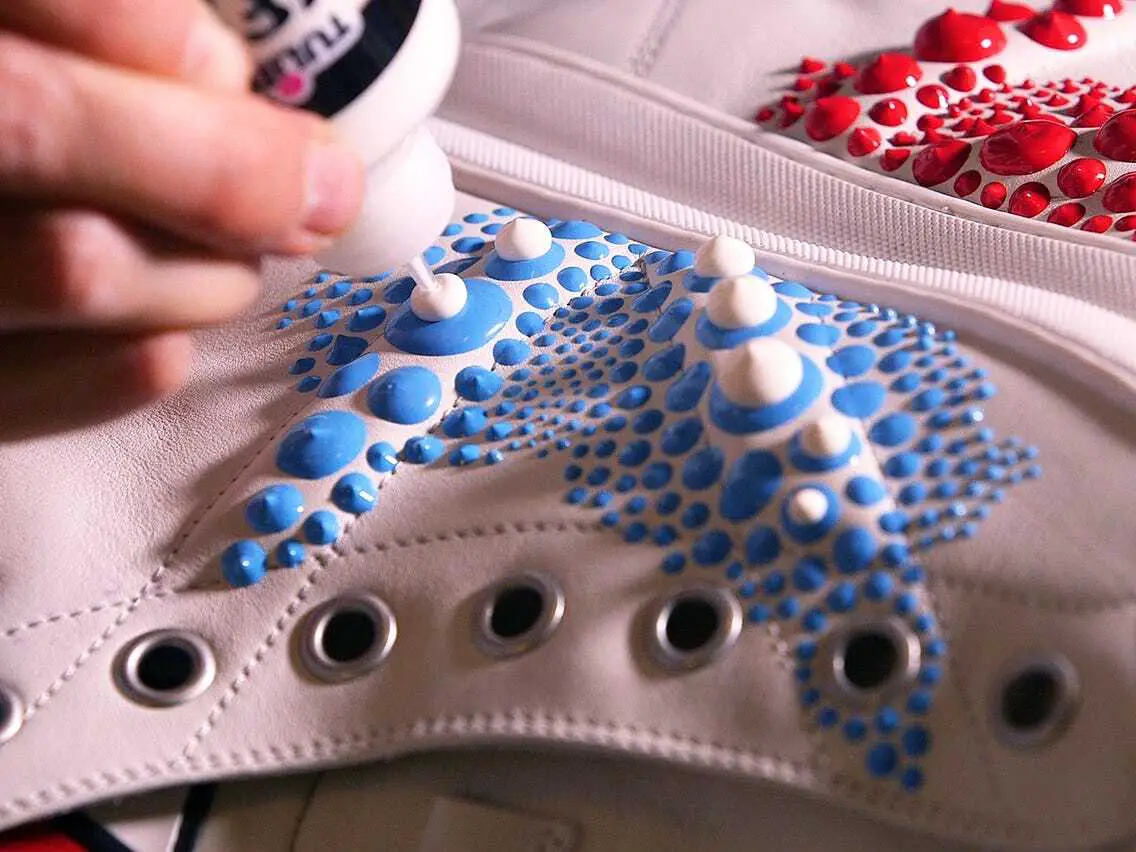 Puff Paint
Children's art and craft puff paint also become useful to get adhesive shoes. After application, when the paint dries on your shoes, it holds a rough and uneven texture; this is what you want to get in your shoes, isn't it?
Masking Tape
Masking tape improves the traction of the shoes. The enhanced traction steadily holds the shoes in wet and greasy condition.
If all other investment seems too high, invest on the masking tape to make the shoe slip-resistant. Have the masking tape at your home? Then, use it for your purpose.
Shoe Repairer
If you've expensive shoes, you randomly cannot apply anything to have non-slip shoes. In such a situation, you must modify them with the help of a professional cobbler.
The cobbler or shoe repairer will modify or replace your shoe's smooth sole with the handy sole. This will make the adhesive and slip-resistant shoes. It must be more than other processes, but your costly shoes are actually worth it.
What to Avoid for Your New shoes?
Need to make your newly bought shoes slip-resistant? Indeed, you can do that with our given instructions. But, you must also have to be careful when applying these adhesive tricks to your shoes.
So, what to avoid when applying the non-slipping tricks for your shoes?
If you're applying the traction-adding technique through walking, then make sure you don't walk in an unsafe place. You might put yourself in risky and rough surfaces which might be dangerous for you.
If you're applying the coating spray techniques, then make sure the spray isn't harmful to your shoes. Read on the level and see the ingredients of your spray. You'll understand whether it should apply to your shoes or not!
If your shoes have an acute slipping problem, then our given techniques mightn't work. In that case, take your shoes to the shoe repairer. In your case, our tricks and techniques mightn't be enough to follow.
FAQs
What Makes the Shoes Non-Slip?
The slip-resistant outsole makes the shoes non-slip with a solid grip. Usually, the outsole of shoes is softer, which makes them comfortable to wear. But, due to the rubber construction, it holds the feet steadily even in the water and oil.
Why Are Slip-resistant Shoes Vital for Work?
Non-Slip shoes are vital for work because it averts major accidents while working.
Injuries like strains, fractures, dislocation, sprains, etc., are very common for our workers. All these causes are due to slippery shoes. As a worker, you must ensure the safety of your footwear at first at work.
Does Wearing Socks Over Shoes Stop You Slipping?
Besides absorbing moisturizer, wearing socks over shoes also stops one from slipping. Particularly, when it comes to the icy slopes, socks on shoes help to steadily stand at the place.
The Sum Up!
In the end, it is our bound duty to ensure a new shoe pair is safe for stepping out. Indeed, it shouldn't speak out that a new slippery shoe pair is unsafe. But, how to make shoes non-slipping?
If you don't know that, then this is the first place where you'll get the perfect solutions. Hopefully, you want to try each technique to make your shoes right before going to the cobber.