Are you a big fan of fashionable footwear but never tried a pair of Birkenstocks? Then you are truly missing something great. 
To be honest, Birks are the shoes your feet will love the most. Being extremely comfortable to wear and offering a wide color range, Birks are popular even among celebrities. 
But those wearing Birks for the first time often wonder- what color Birkenstocks should I get? 
Well, you can start with a black or brown pair as they will go with most of your outfits. And from the brighter color range- red, blue, or yellow could be a nice selection.
However, there are many more beautiful colors of Birks to compliment your outfit effortlessly. 
Let's learn more about them below.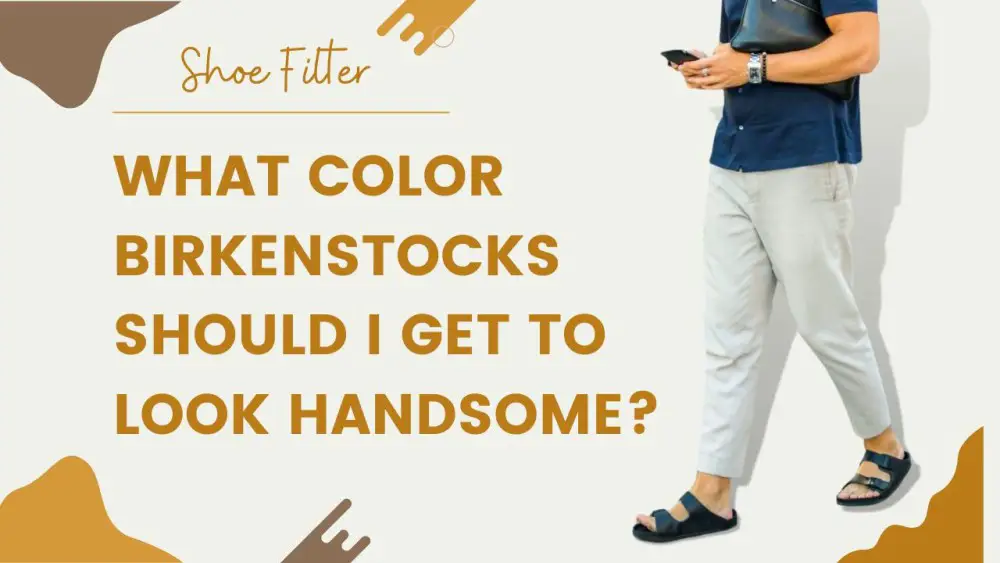 Why Are Birkenstocks So Popular Right Now?
Even after ruling the footwear field for so long, Birkenstocks are equally popular to date. Be it their sandals or shoes, people are crazy for them. That definitely begs the question- what's so special about a pair of Birks?
The answer is pretty simple. They win over other fashionable footwear in terms of comfort and longevity. People choose Birks over and over again for their extremely comfy footbeds. Moreover, they last a lifetime if properly taken care of. 
Also, Birks offers some wonderful color options that will blow your mind. Whether you want neutral shades like white, black, and brown or prefer a shining bright color like pink, purple, and metallic- Birkenstocks have them all in one- stop.
What Color Birkenstocks Should I Get?
That's a tricky question though. On one hand, it all depends on your taste. But you should go for colors that match your outfits, right?
Black is a timeless classic color when choosing a pair of Birks. Also, Brown is a nice choice both for parties and everyday use. As these two colors don't fade over time, it will be wise to choose them. 
However, not everybody loves such soothing shades. For them, there are brighter shoes too such as blue, pink, red, metallics, yellow, etc.
Actually, Birks has some eye-catching shoes in bold colors like hot pink, purple, bold red, royal blue, etc. But these are exclusively for parties. 
If you go for their shinier shades, trust me, you will be the center of attention on every occasion you attend. 
Although you cannot wear such colors every day. 
Nevertheless, for beginners with Birks, we don't recommend these bold colors. Only fashionistas could afford to wear such shoes offering a chic vibe on the whole.
So, if you are going to bless your feet with Birkenstock shoes for the first time, white, brown, or black Birks would be the safer option.
These eye-soothing footwear will never make you out of fashion.
Do White Birkenstocks Get Dirty Easily?
Yes, they do. Like any other white pair, Birkenstocks sandals also get dirty fast. But worry not, white Birks are quite easy to clean as well.
If you are eying a white pair of Birkenstocks, rest assured that they will be dirty quite easily. So, how would you clean that?
As Birks are made of extraordinary fabrics, they are quite easy to wipe off. Whether you spill coffee or any other liquid, just wipe it out. 
But make sure to wear your white Birks during spring or summer. During winter, it could get filthier due to the snow.
Are Birkenstocks Worth the Hype? 
Definitely yes. In fact, it is worth every penny you spend on it. 
Okay, let's be straightforward. We all know that Birkenstock sandals are expensive. But does the price tag do justice to itself? 
Yes, every bit of it. First of all, Birks are made of very high-quality materials.  Therefore, they last really long. 
Unlike seasonal fast-fashion footwear, they will last a lifetime with proper care and maintenance. 
Secondly, comfort is the most striking feature of a pair of Birks and none can deny it. The soles are so comfy that your feet will rebel for another pair of Birks once they use them once.
As they use contoured footbeds, they perfectly mold to your feet to offer better support. 
Above all, they are effortless to wear. And you look super stylish with each pair of Birks to outshine others among the crowd.
Now you decide whether these shoes are worth the price and hype or not!
What Is the Most Popular Type of Birkenstocks?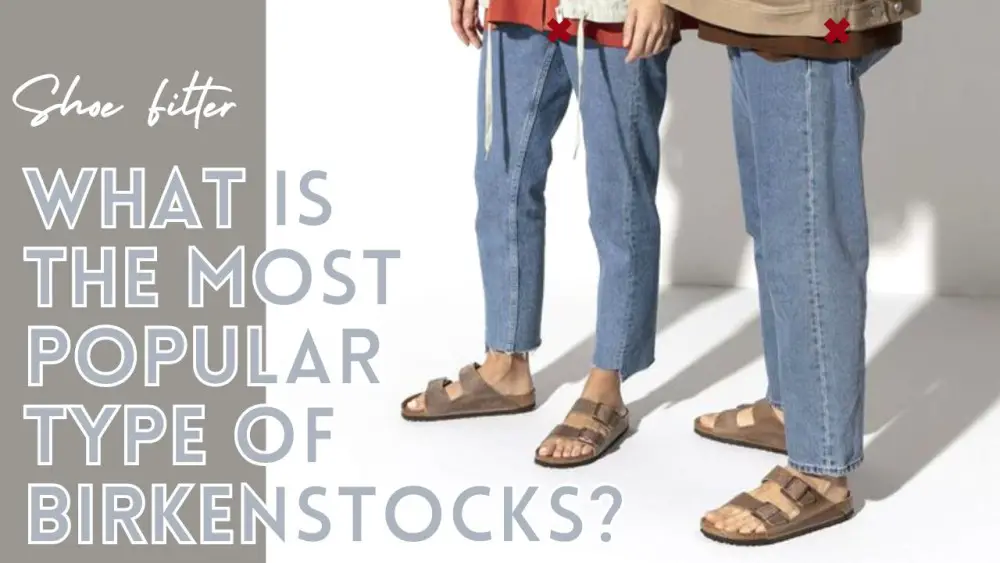 Among countless choices, it's hard to decide which type of these timeless shoes are the most popular.
But considering the craze, we can easily assume that Arizona is the most crowd-pleasing type in the whole Birkenstock universe. 
Basically, Arizona is an iconic model of Birks that has been winning the hearts of shoe lovers over the years. 
This stylish pair has a cork footbed and dual strap design which is extremely easy to wear. 
Best of all, the footbed is three-layered. Can you imagine how comfortable these sandals are?
Although this particular model comes in a wide array of colors, the black Amalfi leather is the most popular of all. 
What Is the Original Color of Birkenstocks? 
Usually, older Birkenstocks have yellow footbeds while the newer ones have black footbeds. 
Although you can see the blue imprint of the footbed in the original shoes. 
Final Thoughts
That's all about the Birkenstock buying guide based on color. Hopefully, your queries about- what color Birkenstocks should I get are quenched now. 
Although Birks have some exclusive color variations, you should try to stay a bit low-key if you don't want to clean your shoes frequently. On that note, black and brown are the two wisest options. You can go for white as well but don't forget to take proper care of them.
However, being one of the most comfortable and effortless footwear ever, Birks are getting more popular day by day. We hope you can choose the right color of Birks to outshine others.