Shoes are one of the essential ingredients of our everyday fashion and activities. You may be stuck seeing the wide range of prices of some brands. While some shoes claim reasonable prices, some are too expensive. For example, almost all the models of Brooks are unimaginably high.
Why are Brooks shoes so expensive? It is because even after being much expensive still they have tremendous demand in the market. Their inventive designs, extraordinary comfort and durability, and above the class they add to your appearance- all these make their excessive cost-justified.
To make your search to find the best models of running shoes, our experts studied all the products of this extremely popular brand. Don't miss checking them later in this guideline.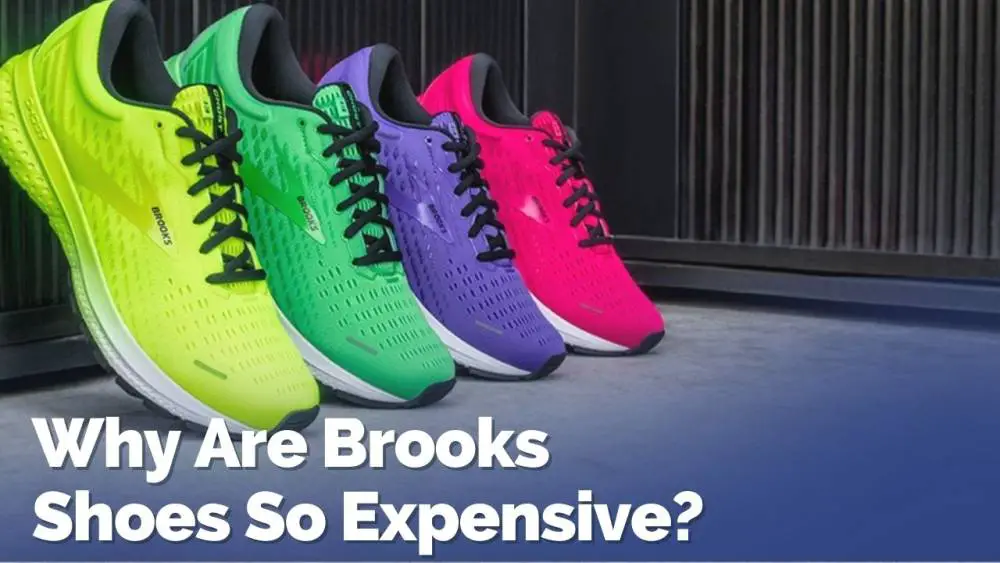 Why Are Brooks Shoes So Expensive?
Though a shoe-making corporation, Brooks is more than producing mere footwear. Why are Brooks shoes so expensive? Surely, there are logical causes. Let's have a glimpse over the following issues to know the matter better.
What's So Special About Brooks Shoes?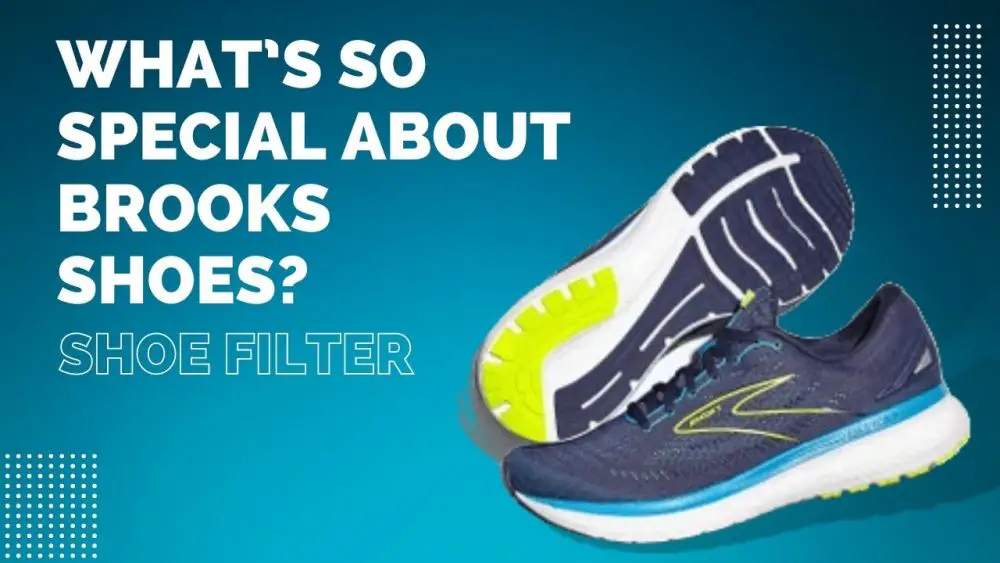 No doubt, Brooks possesses some special features that have given this brand such a top position in the market even though they are pretty expensive than most of their competitors. So, the areas where they are really special deserve your study as a shoe lover.
First of all, Brooks is purely a running shoe manufacturing company. Unlike other renowned brands, all their analysis, expertise, investments-they do all their activities with the view to launching new models only for running.
The design of shoes plays a vital role behind their popularity. A sophisticated outlook of your shoes can present your taste and personality to the full. No matter if they are running shoes.
In that consideration, Brooks deserves the most votes. Their tremendous assembling like the soles, upper, laces, and most importantly color-you cannot deny anything.
Brooks uses the most modern technologies in the shoe industry to ensure comfort and durability. Their DNA and DNA LOFT system provides even a novice with the highest comfort. 
Besides, the Segmented Crash Pad gives the area from your heel to toes great flexibility.
On top of all, their incredible structure with mesh creates an easy way for the hot air to get out.
You can rarely find a better substitute to Brooks which can ensure all the benefits of good running shoes. Surely, they are a very special manufacturer, especially for bringing out the best running shoes!
Are Brooks Shoes Really That Good?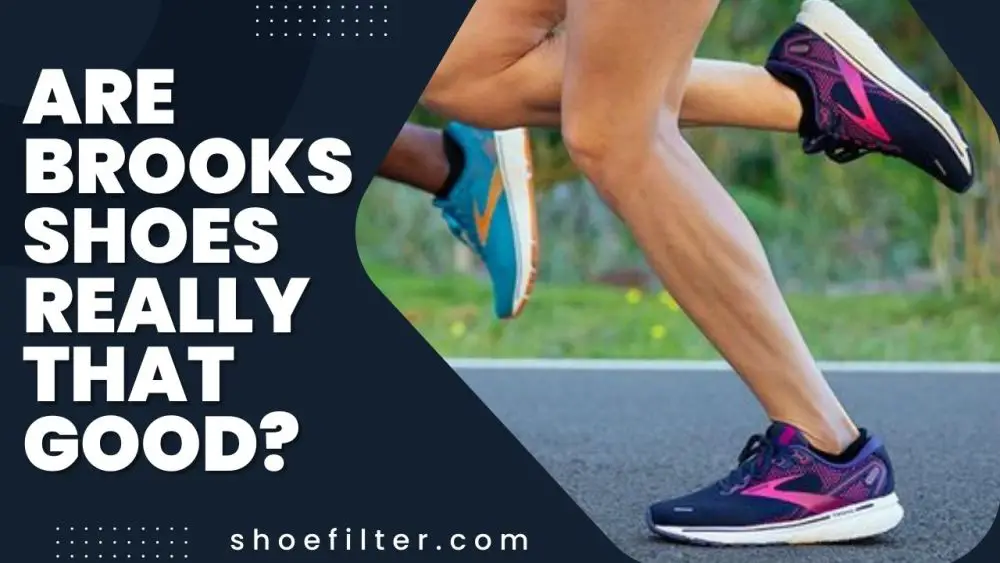 Yes, they are really that good. Even they are far better than you normally hear about them.
As you can see for charging higher prices, they leave no stone unturned to provide you all the best services. Technically they are extremely sound, too. Even they are 100% good for your feet.
Why are Brooks shoes good for your feet? You know Brooks uses several technologies. The Segmented system maintains comfort in the toes always. As the hot air is taken out by the airflow passages, your feet never face any awkward situations. So, the feet are always cool and safe.
Is Brooks A Good Brand?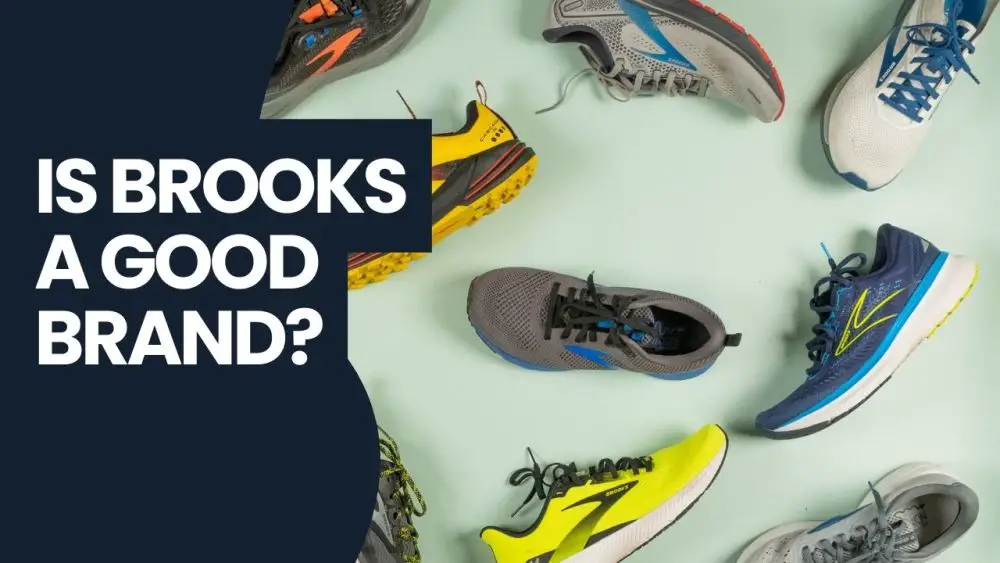 There shouldn't be any room for doubt about the extraordinary status and achievement of Brooks as a running shoemaker.
Their shoes last unbelievably longer, they are incredibly comfortable, flexible because of their superb breathability, all their models possess exceptional tractions, and above all when you wear a pair of shoes containing their logo, they spoke of you silently.
How much have they to give you to prove them a good brand?
Two Best and Most Popular Running Shoe Models of Brooks
It's truly difficult to pick one or two models of Brooks, as all of their products are incredibly popular and best-selling. Let's look at the two amazing running shoe designs by Brooks.
Brooks Women's 13 Ghost Running Shoe
Brooks produces running shoes separately for men and women. Let's look at the specifications of women's pairs first.
Top Pick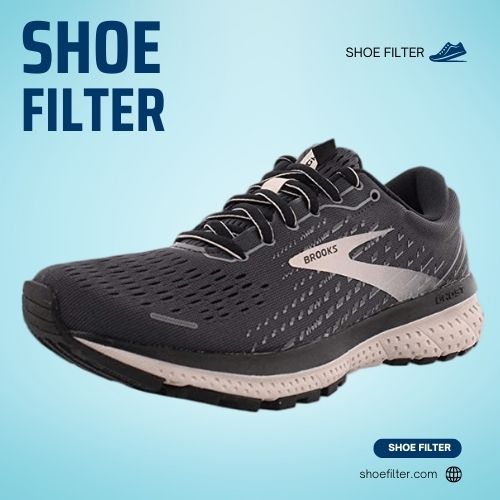 Brooks Women's 13 Ghost Running Shoe
Providing high energizing cushioning.
Its Segmented Crash Pad absorbs all the shocks when you jump, land, or change directions.
This design is most reliable for offering soft, smooth, and improved transitions.
BioMoGo DNA and DNA LOFT together provide you the accurate softness.
Its new technology with 3D Fit Print removes the stretch and structure from your feet.
Brook Ghost 13 passes all your health issues. It's even certified by PDAC A5500 Diabetic for having no effect on posing physical disorders. As you would never go for a pair that tells upon your health, this model must convince you in all considerations.
The DNA cushioning layers with rubber and air pillows reduce the impacts that you produce with every stride. Thus these shoes encourage you to run as long as you need and want.
Another extraordinary matter of this model is the 12 mm high drop between the heel and forefoot. Unlike most other running footwear, they help you run on the forefoot and keep pushing off comfortably with your maximum speed.
Brooks Men's Ghost 13 Running Shoes
The male version of Brooks Ghost 13 is equally recognized for its incomparable benefits and longevity. Let's first focus on their specifications.
Runner Up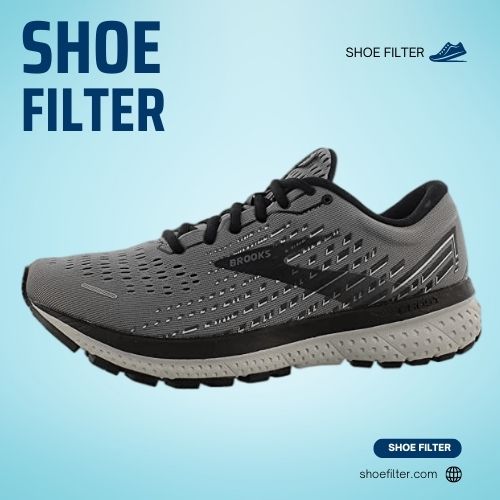 Brooks Men's Ghost 13 Running Shoes
Its zero distraction allows you to maintain 100% attention to your running in all conditions.
Wearing these shoes, you can run anywhere- on sandy or muddy roads, during training, or in the gym.
Like its female edition, these also ensure supreme comfort and flexibility.
As they are made with a well-balanced weight, you run stride fast and safely.
PDAC A5500 Diabetic certified footwear offers incredible safety.
Both the male and female editions of Ghost 13 possess more or less the same qualities. So, it must be undeniable for you to ignore the unique and unimaginable services of this model.
Moreover, no matter how zigzag or odd the surfaces are, these incredible shoes are fit and secure everywhere. So, you can run smoothly and fast for a long time.
Most importantly, as these shoes are made from authentic materials and assembled using the best technologies, they never hurt your toes and ensure a healthy run always.
Though some may consider this model extremely soft, this softness rather ensures a healthy environment inside and incredible breathability all the time, especially during the hot weather.
What Shoes Are Comparable To Brooks?
In case you aren't convinced with Brooks, you can look at some rare comparable models to them. Evaluating all the regarding issues, experts found Adrenaline GTS 21 Women near to Ghost Women 13.

On the other hand, Adrenaline GTS 21 Men can be a satisfactory substitute to its counterpart.

Final Thought
So, when you look for the best running shoes for both men and women, you don't have many options for Brooks. But Why Are Brooks Shoes So Expensive? They are costly and it's logical, too. Unique design, top-class materials, longevity, comfort, and class-you can find all these together in a few brands.
Moreover, if you think of comfort and safety, their technologies take away the air inside, the sole maintains the balance while you jump and land, and ensures the feet and heel utmost security.
For the best running shoes for all genders, Ghost 13 Men and Ghost 13 Women have few competitors. In case you still want their alternatives, Adrenaline GTS 21 Women and Adrenaline GTS 21 Men can hopefully satisfy you.
Which one are you planning to go for?
Related posts:
Best Road Ultra-marathon Shoes
Why Are Golden Goose Shoes So Expensive