If you have to go out in cold weather, what would you wear? Which shoe will be perfect for keeping your feet warm and providing you comfort? Nothing can beat a pair of high-quality wool shoes that will wrap your feet with natural heat and soft fibers.
While talking about wool shoes, two brand name comes into mind, Allbirds, and Baabuk. Both of these brands have shown potential and fulfilled their promises to their customers. These brands have made wool shoes available for people and ensure the quality of the product.
Both of these brands are trying to reduce carbon footprint as much as possible and save energy. They do not use synthetic materials and recycle as much as possible so that the environment doesn't need to bear the result of their product.
Wools have been used for clothing and socks for a long time. But their use in footwear is comparatively new. So, there are various questions in people's minds. Like, if these shoes are durable or not, how does it feel, or if they will be harmful to your legs or not. We are here to answer and discuss these questions. So, let's get started.
Why Should You Choose Allbirds?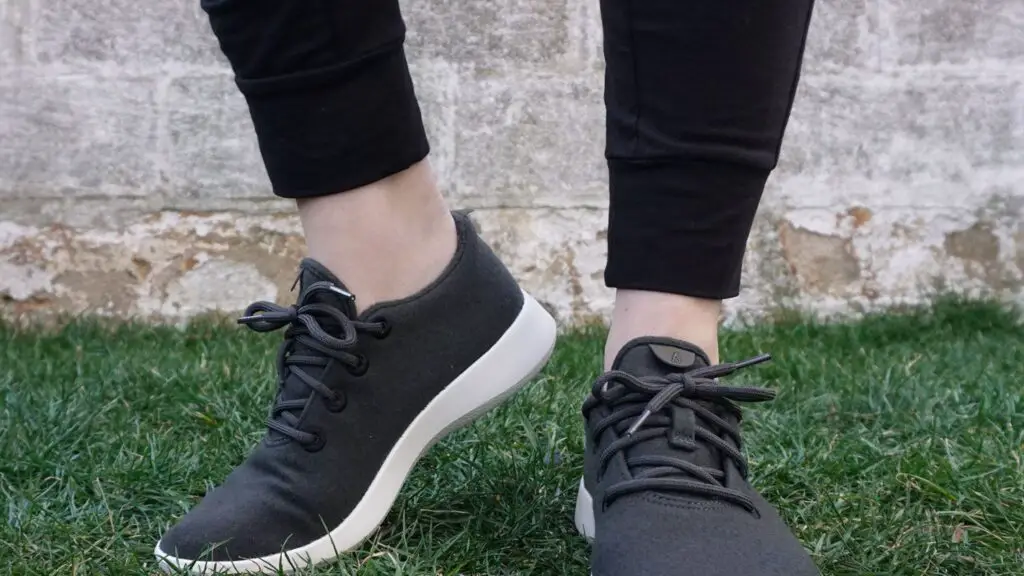 There are various reasons why you should choose Allbirds shoes. Some of the most significant reasons are 
Allbirds shoes offer a wide variety of designs
Their wool shoes are suitable for both summer and winter 
You can have a warm, dry, and sweat-free walking experience 
Easy to wash and maintain 
The shoes are very lightweight. You won't feel any barrier while walking.
Why Should You Choose Baabuk?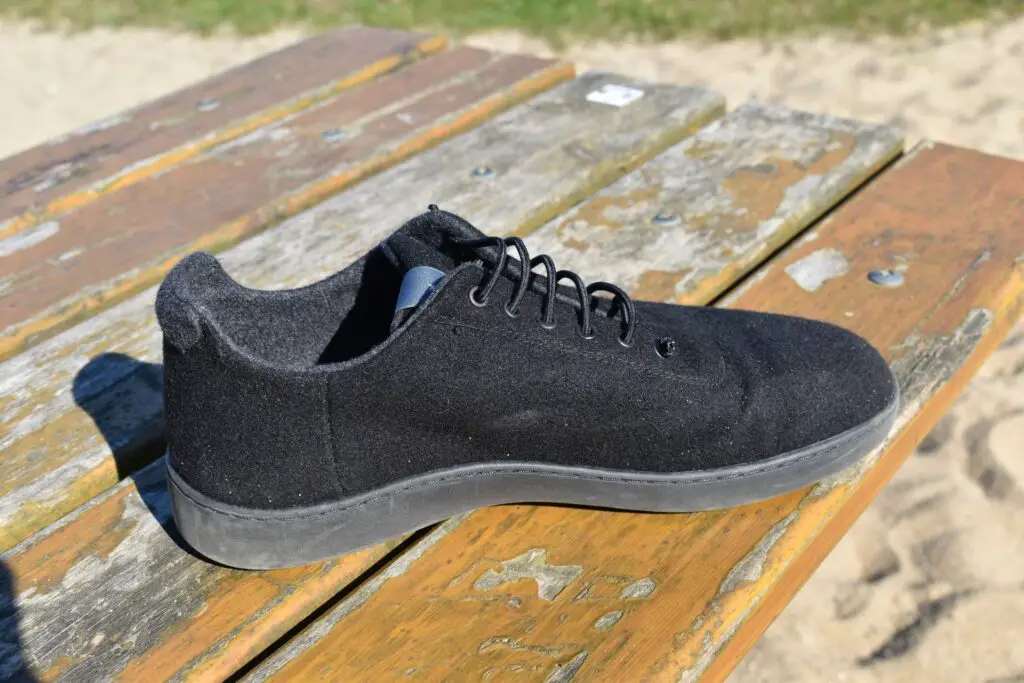 The main reasons why Baabuk shoes stand out are as follows:
The versatile design and style of the shoes will astonish you 
Easy to put on 
Not slippery on ice, the grip of the shoe keeps you safe in slippery places 
Very durable and comfortable to wear 
Available in half size
Allbirds vs. Baabuk Comparison Table
| | | |
| --- | --- | --- |
| Characteristics | Allbirds | Baabuk |
| Sustainability | Almost 90% sustainable materials | 100% natural materials |
| Comfort | Flexible, warm, and breathable | Breathable, regulate temperature evenly  |
| Size | Only whole size available for most of the designs | Half-size is often available |
| Machine washability | Yes  | Boots and sneakers are machine-washable, but slippers are not |
| Material | Recycled plastic bottles, merino wool, eucalyptus pulp | Mulesing-free sheep wool |
Key Features of Allbirds
If you are thinking about buying a pair of Allbirds shoes, knowing the key features of these shoes will help you:
Allbirds shoes come with a comprehensive collection of style and design 
They are very comfortable and lightweight to wear 
It gives you the warmth to walking comfortably even in freezing cold 
Uses of grin materials
Water-resistant shoes are available
Some Good Things of Allbirds
If you want to promote environmentally friendly fashion options? Then Allirds is like a gold mine to you. Allbirds shoes come in different designs and versatile styles. No matter what your preference is, you will find shoes that are suitable to your taste and enhance your look. 
Are you worried about the weight of your footwear that puts you in a difficult spot to walk or spend a long time in those shoes? Then you don't need to worry about that anymore. The lightweight pair of Allbirds shoes will provide you with comfort and warmth but will not add any extra weight to your feet.
It is very difficult to work in winter because of the cold weather. But The winter shoes of Allbirds will rescue you from that problem. These shoes will surround your feet with a comfortable temperature and prevent them from freezing. You will be able to work for a long time wearing them.
The basic raw materials of Allbirds shoes are eucalyptus pulp and merino wool. These eco-friendly materials will give a refreshing and breathable surrounding to your feet and also environmentally friendly footwear to wear. Allbirds also use recyclable plastic bottles for making their laces, and this helps to reduce plastic pollution.
Now there are some water-resistant shoe models in Allbirds that will give you the freedom to work into or enjoy your muddy and watery vacation. There are also wool shoes for summer that gives your feet enough space to breathe, comfort and warmth.
Read must: Shoes similar to allbirds
Some Bad Things of Allbirds
If you are looking for precise fitting and already struggling to find the perfect size for your feet, Allbirds might not be the one for you. Sometimes it becomes challenging to find the right size for your chosen design. 
And Allbirds only offers full sizes for most of their models. So, if you are looking for half-size sneakers, you might get disappointed and not be able to purchase your desired model. 
Allbirds shoes come in a wide range of styles. But if the shoe doesn't fit you, you cant enjoy the beauty of it.
Key Features of Baabuk
This brand has won customers' hearts with its sincerity and authenticity within a very short time. The significant features of these shoes are: 
Don't use any synthetic materials. 
Versatile and aesthetic styles 
Easy to put on 
Sustainable and durable 
The shoes are machine washable 
Comfortable and safe to wear
Some Good Things of Baabuk
Baabuk tries to maintain their production 100% environmentally friendly. They do not use any synthetic material on their shoes. They try to recycle more than 90% of their shoes. So, there is not much waste.
Baabuk has started its journey as a sleeper-only brand. They have created wool slippers to wear at home. But afterward, they have made their collection and designs more versatile and stepped into the shoes and sneakers market. Nowadays, you will find sneakers, running shoes, and boots in Baabuks Collection.
Baabuk shoes do not use any lace. So, if you are facing difficulties with tying your shoelace or are in a hurry, Baabuk shoes will solve your problem. You can easily put on and remove these shoes. The elastic band of these shoes will reduce the hassle and help you to put on the shoes within a few seconds.
Baabuk ensures 100% sustainability to their products. They use wool as their main raw material and minimize waste by recycling and reusing the old materials. This B Corp certified brand is consuming 60% less energy and producing versatile and environmentally friendly shoes with lots of benefits.
Baabuk shoes are machine washable. So, if your shoe becomes muddy or dirty, you do not need to worry. You simply can wash it using your washing machine, and you will get the look as good as new. If you have confusion or doubt about how to wash your shoes, you can always look for the instructions and follow them.
Read also: Cariuma vs Allbirds vs Atoms
Some Bad Things of Baabuk
Baabuk tries to keep its shoes 100% environment-friendly and sustainable, so they don't use any synthetic materials. Which is a good thing but you won't find any waterproof shoes in their collection. None of their shoes guarantees water-repelling qualities.
If you are worried about protecting your feet on a rainy day, then Baabuk shoes are not the perfect choice for you. If you walk through water, your legs will still get wet even when you are wearing these shoes.
Similarity & Difference Between Allbirds and Baabuk
As Allbirds and Baabuk both brands are famous for their wool footwear, there are more similarities than dissimilarities among them. 
If you are looking for sustainable, warm footwear for your winter, then there is nothing better than these two brands. But which one should you choose and who will fulfill your requirements better? To know that, let's dive deeper and scheme through their properties.
Materials 
Both Albert and Baabuk use merino wool as their raw material. This wool is very soft and tender against your skin. Allbirds also use eucalyptus pulp for their summer collection. But Baabuk uses the traditional method and wool as their primary source of the material.
Merino wool is high-quality wool that is used in winter clothing for its breathability and temperature regulating characteristics. For people who are looking for comfortable shoes for their winter, these options are highly recommended.
Allbirds try to use as much recyclable material as possible. They use recycled plastic bottles for making shoelaces and some other synthetic parts of the shoe. In the case of Baabuk, they try to use 100% natural materials in their shoes.
Sustainability 
Both of these brands have shown high sustainability in their products. They minimize the waste as much as possible and use almost 60% less energy than traditional shoes. As they use Green materials for their products, there is not much synthetic waste that can harm the environment. So, from an environmental perspective, these shoes are very environmentally friendly and sustainable.
Baabuk is a B Corp certified brand that ensures the safety of the environment as its first priority. Also, Allbirds is working on making their products as much environmentally friendly as possible.
Comfort 
In the list of comfortable shoes, both Allbirds and Baabuk are among the top few. Allbirds has been declared as the world's most comfortable shoe. And the B corp certified shoe brand Baabuk has excelled expectations and satisfied its customers. The Baabuk shoes are effortless to put on as you do not need to tie any shoelaces. Their elastic bands make your work a lot easier.
The nonslippery grip of the shoes will assist you in walking on a slippery surface like ice. The warmth and heat surrounding your legs will keep your feet comfortable and help you to walk longer, even at a freezing temperature.
As the shoes are very soft and gentle against your skin, you will not feel any itchiness or scratch. The lightweight material of the shoes will naturally blend with your skin so well that you won't feel like you are wearing a shoe.
Maintenance 
As woolen shoes are made of natural materials, and some of these shoes are entirely handmade, you might think that they need extra care or it is complicated to keep them clean and usable. But this is not true for all the cases. 
Almost all Allbirds shoes are machine washable. However, you need to set the machine in gentle spin and use lukewarm water or mild detergent only. For Baabuk, the boots and sneakers are machine-washable, but all the sleepers are not machine washable. 
Before you throw your shoes into the washing machine, it is better to check the instructions so that you don't harm your footwear accidentally.
Sizing 
Either running shoes or slippers, if your footwear does not fit. It can create various long-term and short-term difficulties such as discomfort, pain, or imbalance. Allbirds shoes come in whole sizes only. 
There is no partial or half-size available for most of the designs. If you need a partial or half-size, you are suggested to buy the next size. In the case of Baabuk, you will find half-sizes available for most of the designs. So if you do not fit in the full-size chart, Baabuk is here for you.
Durability
If you think that your old shoe will not last long or it will be tough to keep them in shape, then you are wrong. If you take care of the shoes properly and keep them clean, these shoes can last from a couple of years to decades. Do not buy new pair of shoes if you don't want a new pair or a change in style.
None of these brands' shoes shows a short span of life. You can use these shoes in various environments. If you are thinking about high-quality shoes for summer, Allbirds has launched thin layered wool shoes that will provide you comfort but keep the temperature at a low level so that you won't get sweaty in summer. 
Also, there are a few water-resistant shoe styles that are available in Allbirds. Those will give you the freedom to explore muddy and watery areas as well.
FAQs
Are wool shoes good for summer? 
Wool shoes give you comfort and warmth around your feet, even at a freezing temperature. So, it is evident that these exact shoes are not much suitable for sweaty summer weather. But if you want to wear wool shoes in summer, there are a few options for you. 
There are some thin-layered shoes on the market that you can easily wear in summer and maintain the style. The material is quite breathable and prevents you from sweating too much.
How to clean Baabuk shoes?
Baabuk is mainly famous for its wool sleepers. Nowadays, they also have boots and sneakers in their collection so that you can use these warm footwear not only inside your house but also outside. Cleaning Baabuk shoes are pretty simple. 
The slippers are mainly designed for being hand cleaned. But you can throw your sneakers or boots into the washing machine to clean them. If you have any difficulties understanding how to clean your shoes, you can always follow the manual that comes with your shoe.
Are wool shoes suitable for sensitive skin?
Animal wools are pretty soft and gentle against your skin. So, if you have normal or a little sensitive skin, it will not harm your skin. Instead, you will feel quite comfortable and warm around your feet. But if you are allergic to wool or any other substances, it is better to check before buying your shoes if that shoe contains any of them. Also, you can consult your doctor about your allergy or sensitivities.
What to do if old shoes get wet? 
The first thing you need to do for a pair of wet shoes is dry them off as soon as possible to prevent any further damage. Shoes can get wet quite easily due to rough weather. Some of the wool shoes are now manufactured to be waterproof, but many of them are not. If your wool shoe gets wet, you can simply clean them and let them dry. 
If your shoes are machine washable, you can wash them using a mild detergent in a gentle spin. But if your shoes are for manual washing, then follow the instructions and remove the dirt before letting them dry.