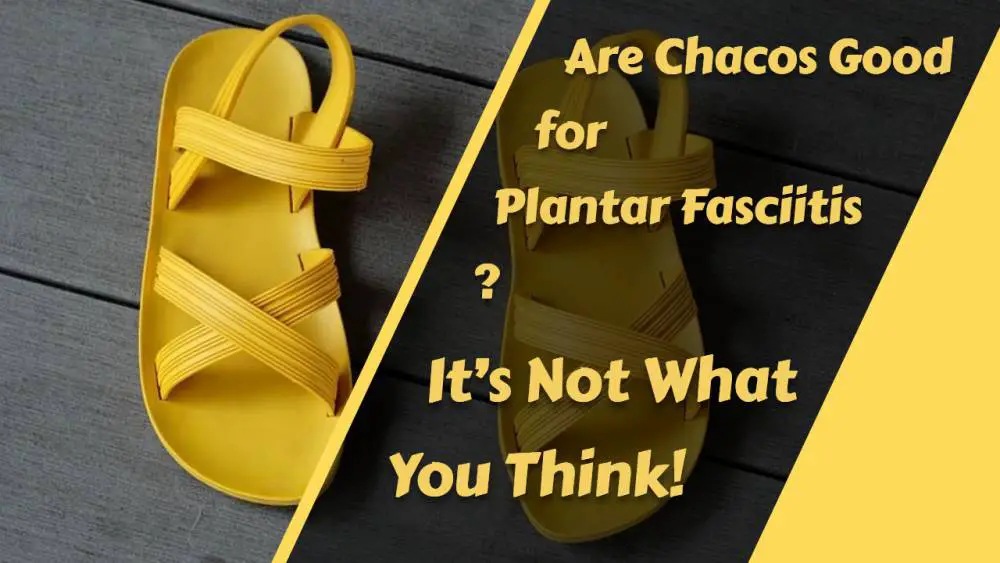 Perhaps you're a fan of Chacos. And that's probably what's making you ask Are Chacos good for plantar fasciitis. 
Well, although Chacos are approved by the American Podiatric Medical Association and generally seen as quality sandal options for people with PF, there isn't any medical proof to support the claim that they'd be the absolute best sandals for the condition. 
However, people often recommend Chacos as a credible sandal alternative for PF as they have a pretty solid construction that offers support from different angles. 
They offer an exceptionally comfortable walking experience and give you an adjustable, secure fit, and that's why people with Plantar Fasciitis may get slight relief while wearing one of these.  
Read also:
Chacos Alternatives
Are Chacos True to Size
Are Chacos Worth It
Are Chacos Good For Hiking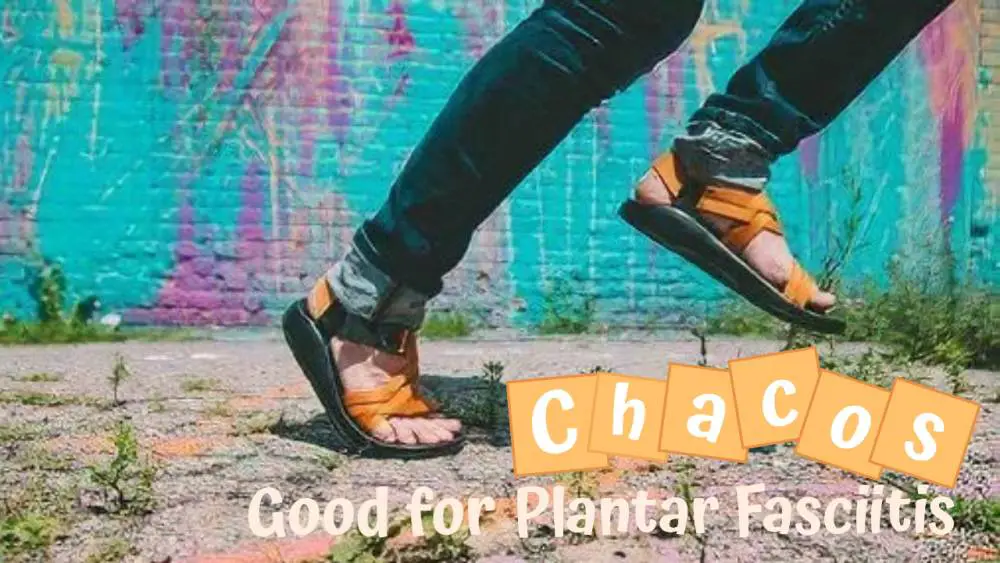 In our tremendously informative guide, we'll touch upon some of the relevant questions and inquiries related to Chacos and their ability to deal with PF patients. Let's find out why they can be considered as quality PF alternatives. 
Areas that Makes Chacos a Good Option for Plantar Fasciitis 
Chacos can offer some support, plus the increased space inside would relax your feet with added comfort. 
Now we'll discuss some of the core reasons that make Chacos a good pick for people with PF. 
Roomy Interior
One of the main reasons people with Plantar Fasciitis find Chacos a credible option is their roomy, relaxed interior. You can stretch the feet out as you wish. 
It gives your feet some room to breathe and makes them highly comfortable. 
Added Comfort 
If you're talking about comfort, Chaco is the name that'd come to mind. People with PF love to wear sandals that offer some comfort to relieve the pain. And in that case, they can be a dependable pick. 
Low to Medium-Grade Arch Support 
Apart from added room and comfort, Chacos can offer slight arch support. They have a web of straps that makes them a quality option to rely on for arch support. Plus, the adjustable strap would offer support customized to your needs. 
However, it still won't be as good as the enclosed shoes, specially designed for PF. 
Areas that Makes Chacos a Bad Option for Plantar Fasciitis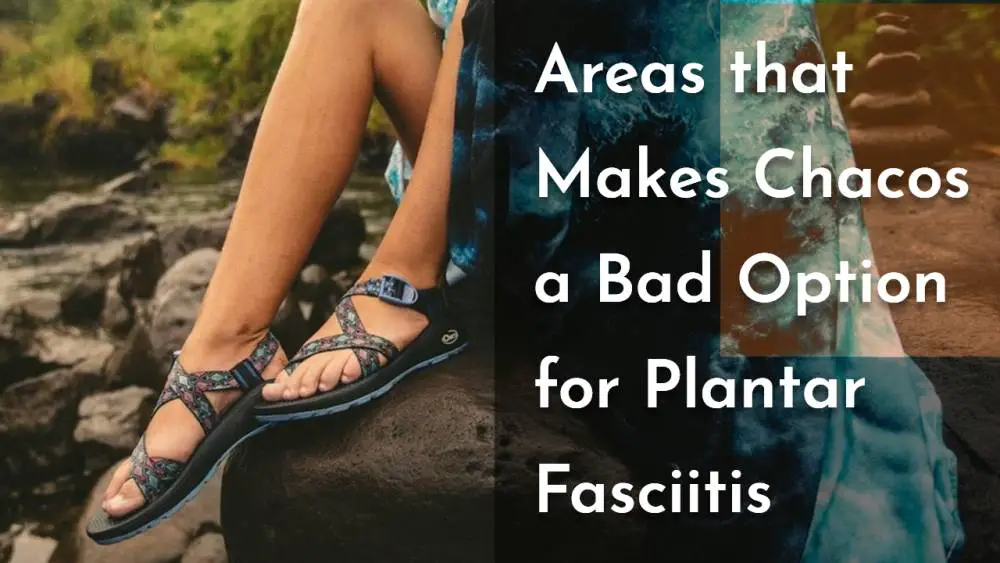 Sandals like Chacos may not be the right option for PF because they may provide less cushioning. Let's talk about why they may not be your best companion for PF. 
Minimal Cushioning 
In terms of cushioning, Chacos do have slight limitations. Their sandals aren't cushioned properly, making them a terrible option for Plantar Fasciitis. 
Plantar Fasciitis mainly occurs close to the hill region, and that's why properly cushioned shoes are extremely crucial for the condition. 
But Chacos provide less cushion, making it highly difficult for the people to walk around and perform activities wearing them. 
May Lack Arch Support 
Despite the moderate arch support, it may still not meet the required amounts for those who need serious treatment. The open-toed design is one of the issues that may reduce the support and prevent them from being the ideal sandals for plantar fasciitis. 
Do Podiatrists Recommend Chacos?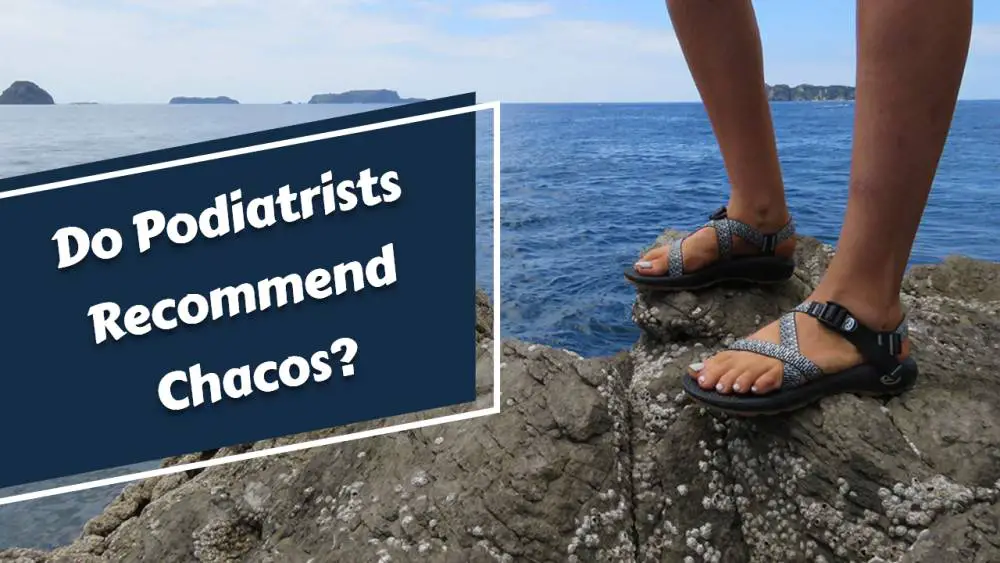 There aren't any records that podiatrists recommend chacos for PF. 
However, as mentioned, Chacos are approved by the American Podiatric Medical Association, which is something to consider. 
People bring up chacos as a good and bad option for people with PF for different reasons. Let's find out why people have mixed feelings regarding the matter. 
They Are Not Designed for Plantar Fasciitis 
The first reason why they get a mixed review is that Chacos were not actually designed for the purpose. They are not a medical shoe manufacturer, and nor do they brand themselves as one. So, it's clear why they may not be the ideal option for the condition. 
No Central Medical Authority Declaration 
Chacos weren't recognized by any central medical authority as the appropriate sandals for this medical condition. Those who slightly understand how doctors' suggestions work would understand that using non-recommended elements may not provide the best outcome. 
But if your doctor recommends you to wear Chacos that's perfectly fine. 
Some Users Report to Have a Positive Experience 
Despite any proven medical support, Chacos are popular among users for offering a quality service for people with PF. Many users found Chacos to have a substantial room and added comfort, which helps tackle PF to a certain extent. 
It's best to go for shoes with maximum arch support and specially constructed footwear to keep the condition in check.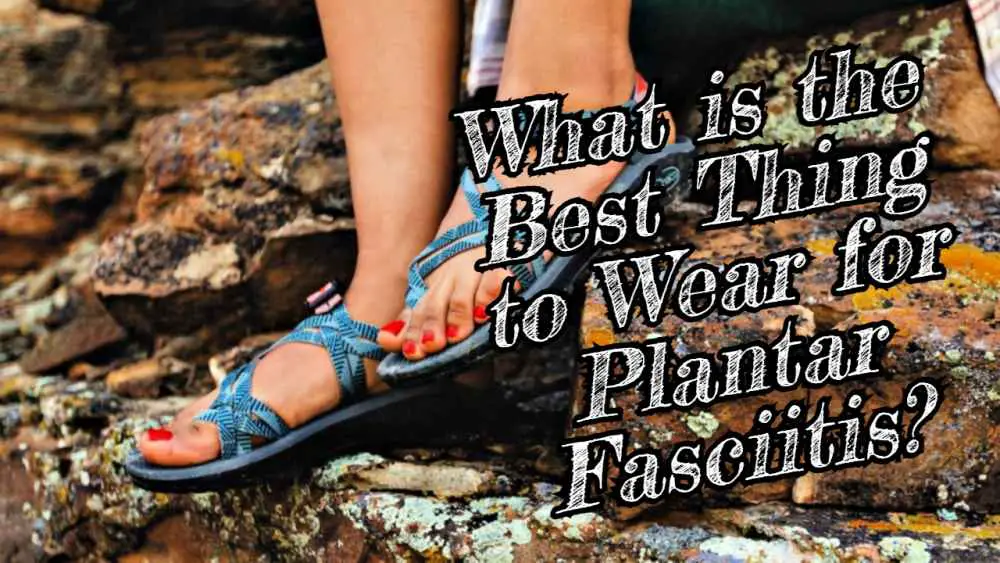 You'd now find tons of different shoes which have been particularly designed to offer the most appropriate fit for PF. They come with added cushioning for a better experience. 
The right thing to do is, ask your doctor for a recommendation. Doctors have a sound understanding of how shoes work to reduce foot sores and can certainly help you. 
You can use special orthotics, which reduces the impact to a certain degree. 
Why Won't My Plantar Fasciitis Go Away?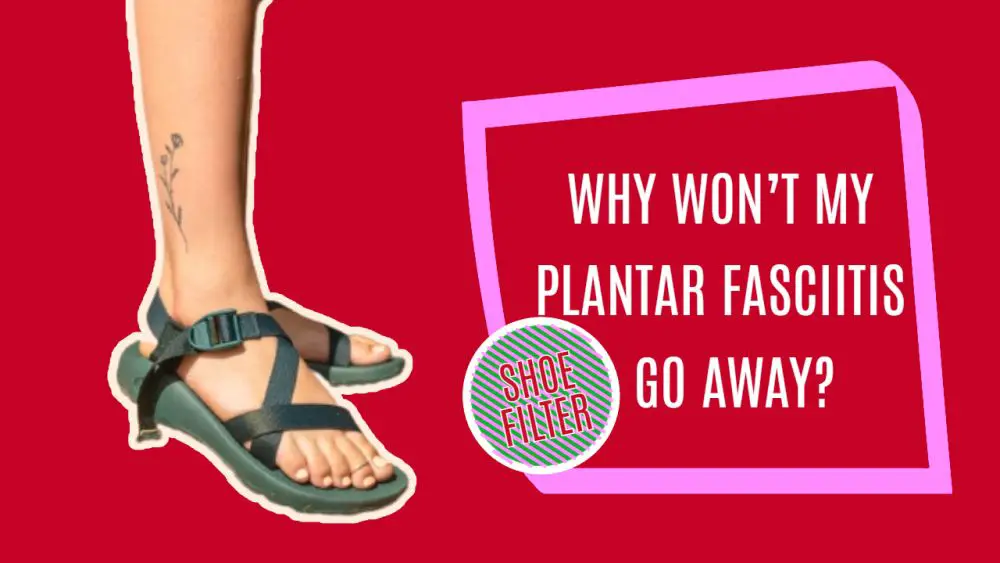 One of the main reasons it may persist is wearing the wrong shoes. A regular individual spends substantial amounts of time every day wearing shoes. If they're not designed to offer daily comfort, things can get a bit difficult to manage. 
On the other hand, if your shoes are comfortable and designed specially to cure and heal the condition well, they'd help improve the feet condition to a certain extent. 
If you're not visiting the doctor time and not following the due instructions, Plantar Fasciitis can worsen with time. 
So, we'd recommend you find out the quality PF shoes that offer the best performance.  
Can Shoes Cause Plantar Fasciitis?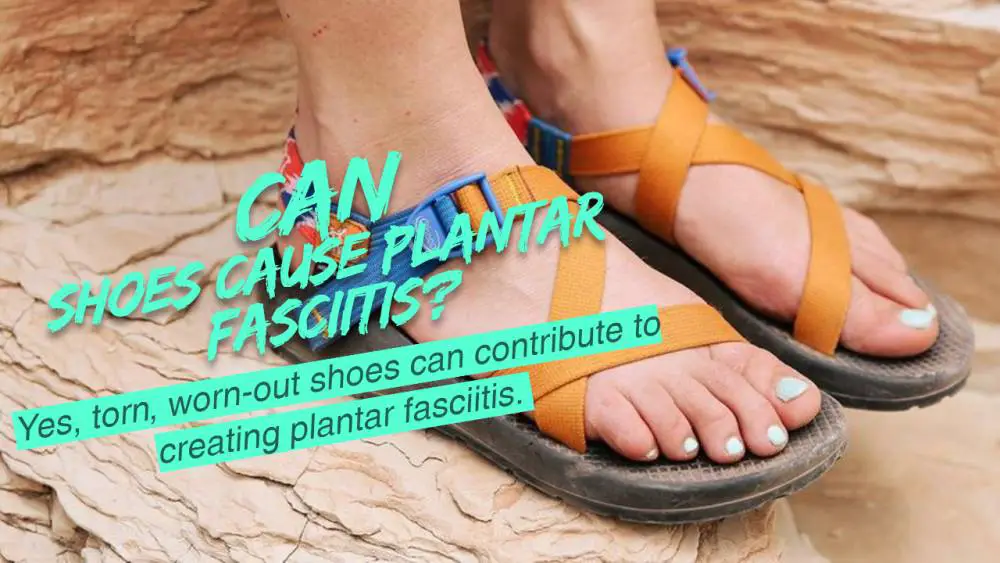 Yes, torn, worn-out shoes can contribute to creating plantar fasciitis. 
How does it happen? 
Well, wearing overused shoes can create slight holes in the plantar fasciitis issues. 
Gradually these tears in the tissues can lead to plantar fasciitis. That's why it's tremendously important to get proper footwear. 
Why do Chacos Hurt My Arches?
The Chacos can hurt your arches because they're not that soft. One of the main reasons you may feel pain in the arches is a harder footbed. If the footbed is squishy enough to go downwards when your feet are placed, the arch should get the aching sensations. 
Chacos' defining feature is a harder footbed made of firm PU materials. They're highly durable, but these materials may not offer the cushy feeling required for a pain-free walking experience. 
Chacos are tremendously durable and flexible sandals for people with no existing foot issues. But for those who're suffering from foot conditions, they may make things worse. 
Final Thoughts 
After a highly informative discussion, it's time to wrap up the guide. Chacos surely is one of those utility sandals you can use for versatile use. But, Are Chacos Good for Plantar Fasciitis? 
Well, as they're not directly recommended by any medical bodies, the answer is no. 
You can still try them and see how it deals with the issue on the whole. However, they're not built or designed to reduce or prevent this foot condition. And no amount of fan-following would be enough to come to a medical conclusion. 
Despite this, many users reflect on the positive impact Chacos has provided. So, you can also try them out to see for yourself.