Having a versatile range of stylish shoes, Cole Haan has proved itself as one of the sophisticated shoe brands of recent times. But still, there is an argument- are Cole Haan shoes good?
To be exact, Cole Haan is an expensive brand with premium-quality shoes. But recently, they are manufacturing some insanely comfortable casual shoes along with incredible running shoes within budget.
Considering their comfort level, innovative architecture, and wide range of modern foot gears, Cole Haan is certainly a good brand, in fact, a fantastic footwear brand to meet the needs of this modish generation. 
Let's review some of their best-selling products to learn more in this regard!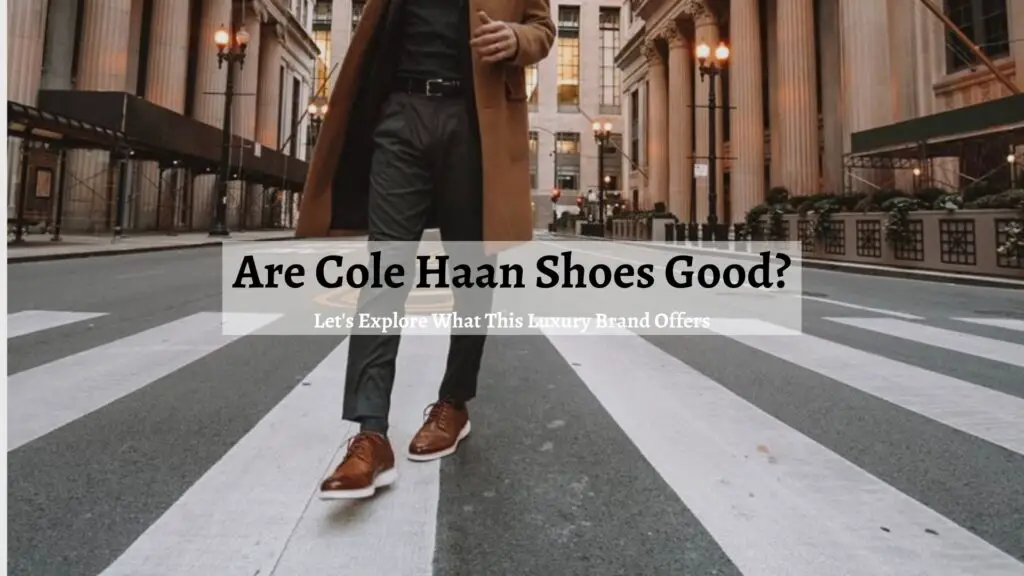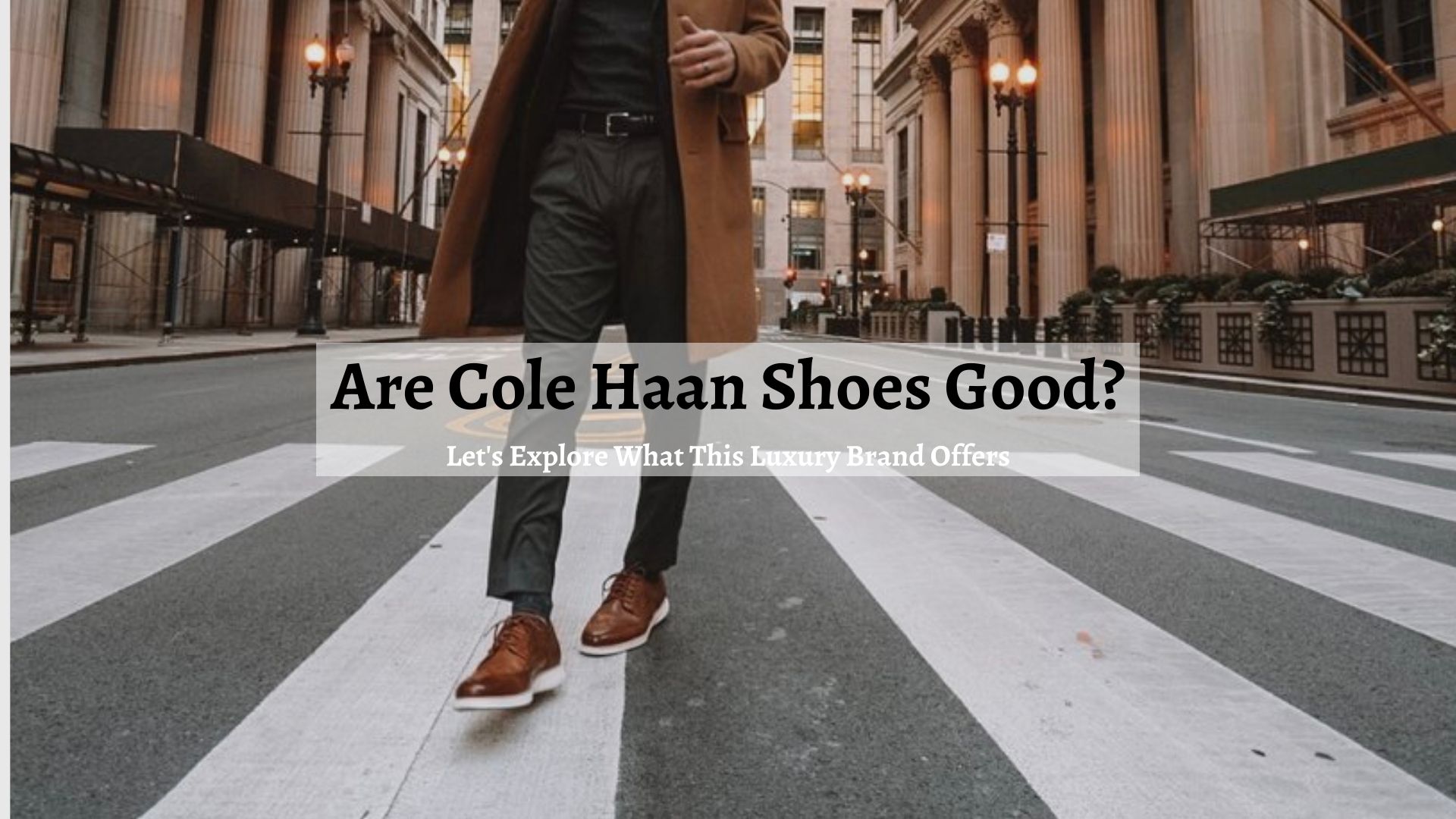 Top 7 Cole Haan Shoes Review
Here we review 3 Cole Haan shoes for Women and 4 for men's.
1. Most Comfortable- Cole Haan Women's Grand Crosscourt Sneaker
In the first place, we came up with a power-packed sneaker for women. Let's find out what this female footwear has in store for you. 
Specifications 
Reliable rubber made sole
Super comfortable footbed
All-day long cushioning
Lightweight EVA outsole for better balance
Strategically located rubber pods ensure optimum traction 
If you look for a Cole Haan pair that is made of real leather, look no further and get these amazing sneakers right away!
Being available in a variety of colors, they look more than elegant. Besides, you can pair them up with both formal and casual outfits. Trust me, you will shine brighter than anybody with these amazing lady's sneakers.
To add more, they are absolutely true to size. So, get your regular size and enjoy the convenience. The EVA outsole will never leave you alone on the toughest terrains. 
Moreover, Cole Haan strategically placed the rubber pods on the outsole to provide better balance. And these comfy shoes are meant to keep your feet cozy while walking. 
However, the only dissatisfaction you might experience is the plastic-like smell. Other than that, you shouldn't miss these super lightweight shoes in any way!
2. Most Breathable- Cole Haan Women's 2. Zerogrand Stitchlite Oxford
Next on the lineup, we want you to meet another pair of gems from Cole Haan that are not only comfortable but also fashionable. 
Specifications 
Dependable rubber sole
Fully padded sock lining for optimal easement
Very well-made rubber outsole
Wingtip oxford knit upper to maintain sufficient ventilation 
Exceptional moisture management due to the oxford stitch lite upper
Starting their journey as a men's footwear brand back in 1928, Cole Haan has come a long way to cope up with today's women's demand in terms of modish shoes. Their 2. Zerogrand Stitchlite Oxford is the true example of their incredible craftsmanship along with comfort.
After spending so many years in the fashion footwear industry, still it is asked that are Cole Haan shoes worth it? Let this stylish stitch lite bury that question once and for all with its powerful performance on the ground. 
The most convenient add-on of these shoes is the sock lining, which too is fully padded. It extends the comfort level to a considerable extent compared to its contemporary women's shoes. 
Another good thing about it is the breathability, thanks to the wingtip oxford engineering. Besides, the Grand OS technology plays a vital role to make the 100% rubber outsole as reliable as possible. 
However, they are initially a bit tight. Though the issue would be resolved over time. 
3. Best Casual Shoes- Cole Haan Women's OriginalGrand Stitchlite 
On the final spot for women's shoe review, let's meet another stitch lite from Cole Haan that comes with tons of amenities. Let's discover what core specialties it offers.
Specifications 
The Grand OS technology assures ultimate cushion and comfort 
Lightweight formation for lenient movement 
Adequate airflow to keep the feet dry
Easy-wearing rubber outsole 
100% synthetic material crafted with advanced wingtip oxford engineering 
These OriginalGrand Wingtip Oxford are the best thing to add to your closet if you are fond of unique designs.
Being lightweight and super comfortable, they will complement both your formal and casual outfits. Furthermore, they look breathtakingly beautiful to steal the show.
That being said, you cannot but fall in love with the easy-going outsole that is architectured for providing comfort in every step. And the ultra-breathable stitch lite knitting takes these oxfords to the next level. 
On that note, you can enjoy the maximum airflow to keep your feet cool and dry always. 
However, these shoes run half size bigger. So, get a pair half size smaller for snug-fitting. Otherwise, you can try Cole Haan Women's Grand Crosscourt Sneaker which runs true to size. 
4. Best Budget-friendly- Cole Haan Men's Original Grand Shortwing Oxford Shoe
To recommend men's shoes from Cole Haan, we cannot but include these irresistible oxfords which are available in varieties of colors. The core specifications are as follow-
Specifications 
100% pure leather to make your every step comfortable 
Reliable EVA midsole for better grip
Rubber outsole performs better when you need added balance
Cole Haan technology ensures optimal comfort
Very cushioned heel to let you feel like a sneaker
As Cole Haan is addressed for innovative engineering, this pair of oxfords proves what that actually means. Trust me, you will experience the epitome of elegance with these beautiful oxford shoes. 
On one hand, they are as lightweight as a pair of sneakers with a very cushioned heel support. Even people with plantar fasciitis can rely on these shoes for hassle-free movement. 
On the other hand, the stylish structure makes it one of the most sophisticated add-ons in the oxford lineup of Cole Haan. 
If you are looking for the most comfortable Cole Haan dress shoes, we bet you should get this right now. They are so popular for the incredible combination of contemporary aesthetics along with absolute alleviation that they can run short anytime!
Nevertheless, the shoes could have been a bit more durable. Apart from this minor issue, we highly recommend these super-stylish shoes. 
5. Most Stylish- Cole Haan Zerogrand Wing Leather Oxford Shoe for Men
Next on the lineup, we have the most stylish oxford pair or men, pretty similar to the previous one. Let's check out its core amenities below!
Specifications 
Wingtip oxford in 100% leather to match today's fashion preference 
Suede upper adds some more glow to the overall stylish outlook
Well-built craftsmanship to offer ultimate comfort
Cole Haan Zerogrand technology ensures proper cushioning
EVA midsole along with rubber outsole for maintaining the excellent pull
As we all know, Cole Haan is synonymous with comfort. These Zerogrand Wing Leather Oxford Shoes are no exception as well. 
The first thing to fall for these outstanding oxford shoes is their aesthetic outlook. The suede uppers are more than elegant with eye-catching splendor. 
As the shaft measurement is around the low-top from the arch, it offers enough arch support for people having foot issues. Besides, the EVA midsole makes the job much easier by providing extra cushioning. 
Moreover, the flexibility it offers is just outstanding. The easy-wearing rubber sole says it all in this regard. Combine it with cords or denim, you'll look modest both in a casual or formal setting. 
However, the leather doesn't break in immediately which can be an issue. Keeping this minor flaw aside, this can be a decent deal though!
6. Most Flexible- Cole Haan Men's Zerogrand Stitchlite Wingtip Oxford 
The next place is occupied by an out-of-the-box men's shoe with the most flexible fit ever. The salient features are as follow-
Specifications 
Most lightweight construction along with outstanding flexibility 
Super comfortable stepping with EVA midsole
Fully padded sock lining comes with an optimal easement 
The Grand OS technology offers added cushioning to fight back rough terrains 
Knit upper decreases weight and adds breathability at its best
Looking for the most flexible Cole Haan shoes to meet your everyday walking needs? Rest assured you're going to meet the best one at a fantastic price point. 
As Cole Haan combined 100% leather and textile in this new pair, it turned out to be a striking brogue, that too in the most lightweight form.
Besides, we cannot but praise the impeccable architecture that makes the shoes mass' favorite. It maintains its supremacy providing the most comfortable fit ever, thanks to the reliable rubber outsole. 
Furthermore, the oxford knit upper offers proper ventilation making the shoes breathable. 
However, they have fairly good arch support but you need an extra insole for high arches. In that case, Cole Haan Men's Original Grand Shortwing Oxford Shoe would be a better pick!
7. Best for Customized Support- Cole Haan Men's Grand Motion Woven Stitchlite Sneaker
Finally, let us introduce you to a prominent pair of sneakers with so many special features. The core specifications are-
Specifications 
Full rubber outsole for better performance 
The flexible grooves ensure optimum traction and grip
Adequate alleviation and elasticity due to the Eva midsole 
Lateral and medial leather overlay pieces offer customized support
Padded sock lining for an extreme level of backing
Having around 1 centimeter of heel measurement, these stitch lite sneakers are one of the best Cole Haan pairs you could ever get.
Perhaps, the most important specification of these world-famous sneakers is the non-slip bottom. As a result, they are strongly recommended for better grip in any situation. 
Another praiseworthy side of these shoes is the brilliant combination of comfort and class. In fact, the design is so stunning that no other shoes can match the level. 
Besides, the stretchy sole offers sufficient support as well. And the crafted woven upper with leather overlay lets you customize the fitting.  
However, the only complaint about the sneakers is that the heel comes out when the shoe flexes. You can try Cole Haan Men's Zerogrand Stitchlite Wingtip Oxford to avoid this issue.
Is Cole Haan a Good Brand?
Being one of the most recognized American brands, Cole Haan is good enough to leave its mark in the fashion footwear industry. 
They produce some incredible shoes both for men and women in a versatile range. The brand is worldwide popular for its stylish production of shoes and other accessories like dresses, bags, sunglasses, etc. 
Although most of them are expensive, recently Cole Haan is manufacturing some budget picks, maintaining their age-old reputation of providing premium-grade materials. 
As their dress shoes are mainly made of pure leather, comfort is synonymous with these shoes. Some of them are even machine washable. If properly taken care of, these shoes will serve for years. 
Apart from comfort, Cole Haan is best known for its striking combination of class and elegance with today's fashion preferences. They match the latest fashion trend yet subtly maintain the classical inspiration to keep their basic comprehensive craftsmanship. So, it's a great shoe brand for sure. 
Cole Haan Madison vs Beckett Simonon Hoyt
In search of Cole Haan shoe supremacy, let's go through a quick comparison between Cole Haan Madison vs Beckett Simonon Hoyt. 
The Cole Haan Madison comes with dual handy buckles with a bronze finish. Similarly, the Beckett Simonon Hoyt also comes with a double strap blockade. However, the toe puff is more prominent in this case. 
In terms of color, the first one has a British Tan classic color which is considered a casual one.  On the contrary, the BS Hoyt is darker in color which is known as Bordeaux.
For the Cole Haan ones, you will get thicker outsoles compared to Beckett Simonon's Hoyt. 
In terms of buckles, both have a matte finish, yet, the BS Hoyt looks shinier and resultantly, a bit cheaper.
Cole Haan Madison is made of corrected grain leather. On the other hand, Beckett Simonon Hoyt is made of full-grain leather which is way better than the corrected grain ones. So, BS Hoyt is the race winner here. 
In terms of sizing, Cole Haan is the clear winner as it runs absolutely true to size. However, in terms of durability and comfort, both the shoes give each other a hard competition. 
FAQs
Do Cole Haan shoes run small?
No, they are usually true to size. In some cases, they run half size bigger though.
What type of brand is Cole Haan?
Cole Haan is an America-based brand that manufactures shoes and accessories both for men and women. They are popular for their super comfy dress shoes ever.
Is Cole Haan an expensive brand?
People are still confused- is Cole Haan a luxury brand? Truth be told, yes. They are expensive but not unreasonable as quality is their topmost priority.
Do Cole Haan shoes have good support?
Absolutely yes. Being made of premium material with a cushioned footbed, the shoes are amazing for sufficient arch support and stability.
Final Words
Although Cole Haan is an ancient footwear brand, it is not well-known as it should be. Resultantly, people still wonder- are Cole Haan shoes good?
Well, they are fairly good if you prioritize quality above everything else. Besides, they have an exclusive lineup for casual shoes that combine both class and comfort. 
Among the reviewed shoes above, men can try Cole Haan Zerogrand Wing Leather Oxford Shoe for Men as the most stylish shoes. And for the most breathable pick, women can go for Cole Haan Women's 2. Zerogrand Stitchlite Oxford.
Regardless of your decision, rest assured you're not going to regret your purchase. 
Related post:
Are Cole Haan Shoes Comfortable