For women, it is not as easy as for men to shop for their favorite footwear. There are innumerable options after all. So, women often get confused about what type of shoes will go well with what type of attire.
On that note, we came up with the ultimate guide on different types of shoes for women.
Be it pump shoes or stilettos, kitten heels or ankle booties, sneakers, or gladiators, you are going to have an in-depth overview of every prominent style of women's footwear. Also, we want you to learn about basic shoe hacks like how to smartly pair up a sneaker with what, how many inches of heels are on-trend nowadays, etc. 
So, why waste time? Let's dive deep into the detailed discussion. 
Different Types of Shoes for Women
Truth be told, it's quite difficult to figure out all the shoe style names for women. But we can talk about the most striking ones that play a crucial role in promoting your fashion game. 
Here come the 20 most prominent styles of women's footwear collection with all the details-
1. Flip-Flops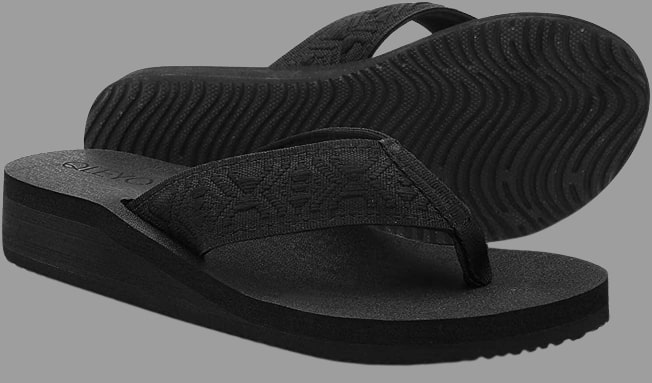 First, let's talk about a must-have pair for every woman out there. Yes, it's flip-flops guys.
Without a pair of this flat footwear, no woman could actually do it, especially in summer.  However, due to the Y-shaped toe thong, it is also known as thong sandals. These come particularly handy when you are inside your home or walking on the beach.
2. Ballerina Flats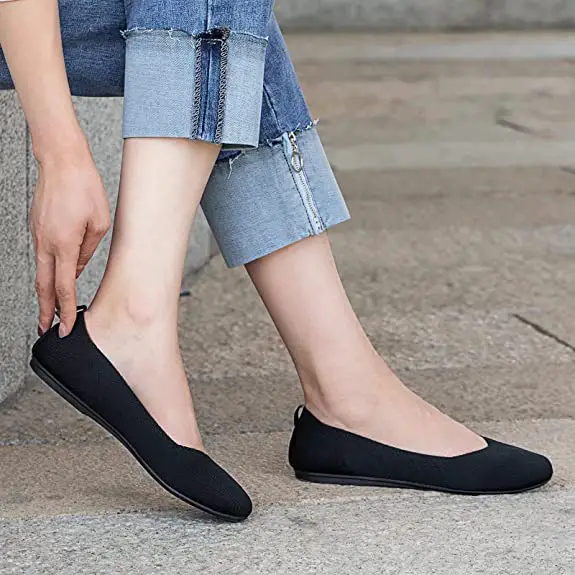 Secondly, meet a pair of ballerina flats. This is a great combination of fashion and freedom. Being low-heeled, they are perfect for women of all ages. 
Although these almost flat shoes were originally designed for ballerinas. But with time, it is equally popular among other women as well.
Whether it's a casual occasion or a fancier one, ballerina flats add a style statement to your entire outfit.
3. Mules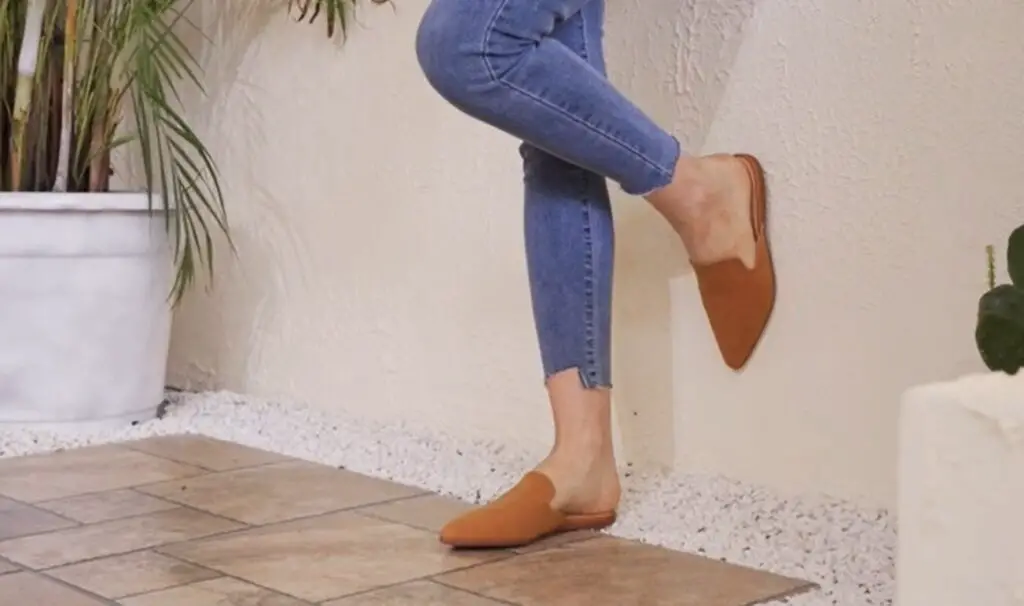 Mules are basically backless shoes that suit the best any type of toes- square, pointed, round, or forked.
Even more, you will see some popular forms of these shoes such as loafers, clogs, high heels, or booties. 
But all of them share a common feature and that is they don't have any constraints around the heel. 
However, mules are more popular in the form of heels offering a sophisticated outlook.
4. Ankle Boots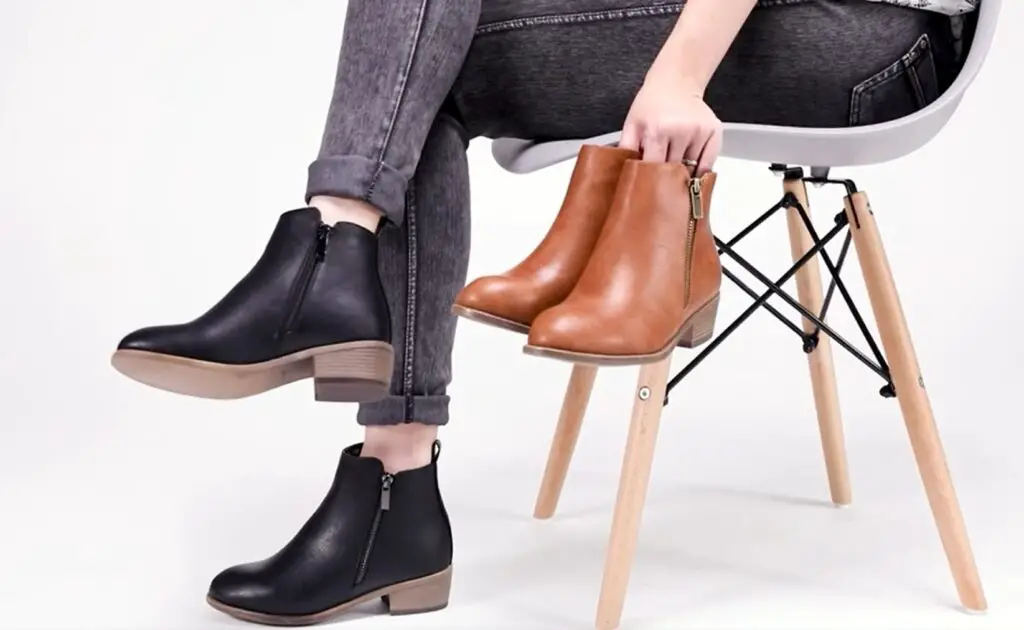 As we all know, boots have several forms and one of those is ankle boots, more known as ankle booties.
These are named based on how much of your foot is covered. Being puffy inside, they are quite comfortable, particularly in winter.
Due to the unique detailing, they are considered high fashion footwear nowadays. 
5. Knee-High Boots
Another form of boots for women is knee-high boots. These are basically made for winter. If you are not satisfied with the ankle booties and want more coverage, go for these.
Although a knee-high pair is not that trendy among modern women.
6. High Heels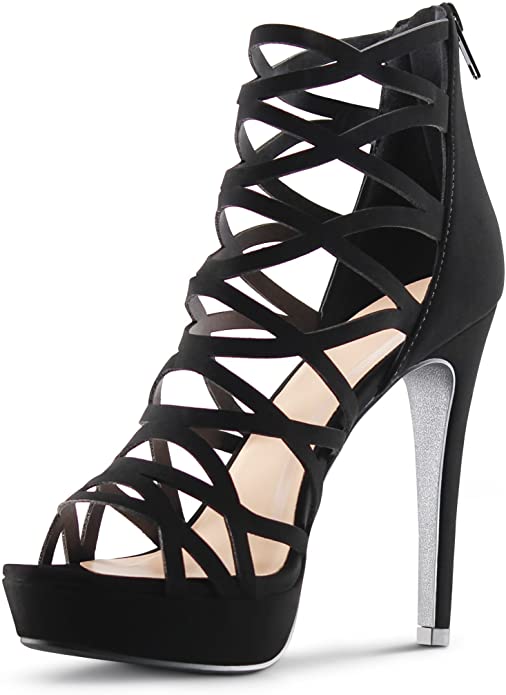 Here comes everyone's favorite footwear when it comes to changing your style statement altogether. Indeed, a pair of high heels has a great impact on representing you. 
Although almost all versions of women's shoes have more or fewer heels, high heels usually add 3-4 more inches to your original height.
That's why shorter women often prefer high heels for different occasions.
However, high heels are fancy shoes specially designed for parties. 
7. Gladiator Sandals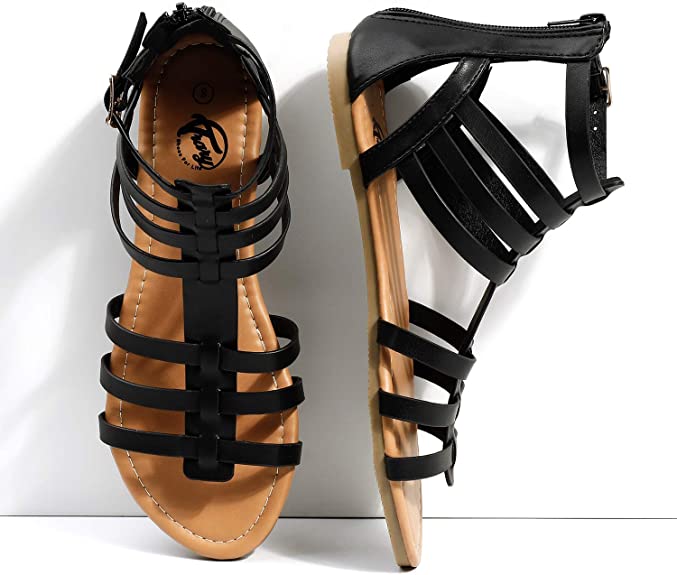 One of the most stylish pairs of sandals for women is a gladiator pair. Having a T-strap on the front, it comes with several straps which make it a bit complicated to wear. 
But undoubtedly, the lightweight architecture is enough to fit the bill with its unique craftsmanship. 
8. Open Toe Sandals
Similar to the mules or flip-flops, these are another comfortable footwear for summer. Although they are not backless like the mules. 
But leaving your toes open, they let your feet breathe. Resultantly, you never feel stuck.
9. Platform Heels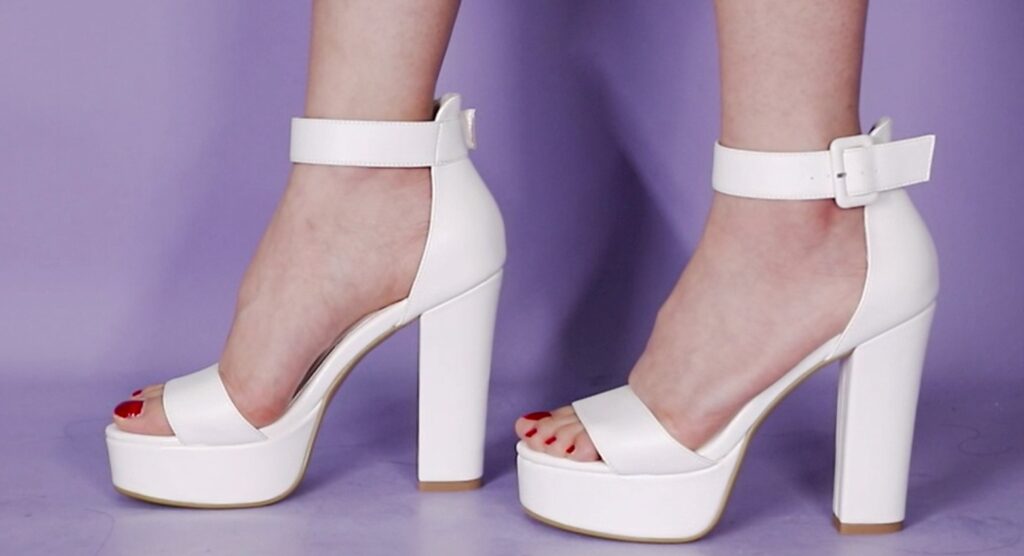 Looking for a pair of heels that is comfy and cushioned yet equally fashionable? Nothing can beat the platform heels then.
They are high heel shoes with a height of 3-10 cm. Things to remember, they are very well-made and therefore, a bit expensive. 
Although these heels are comfortable inside, you might find them difficult to walk in if not practiced earlier.
10. Oxfords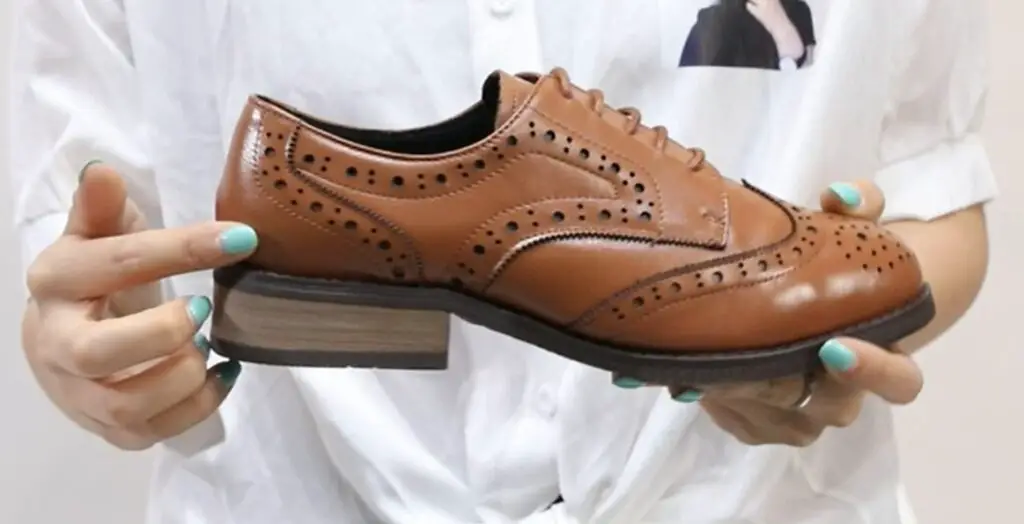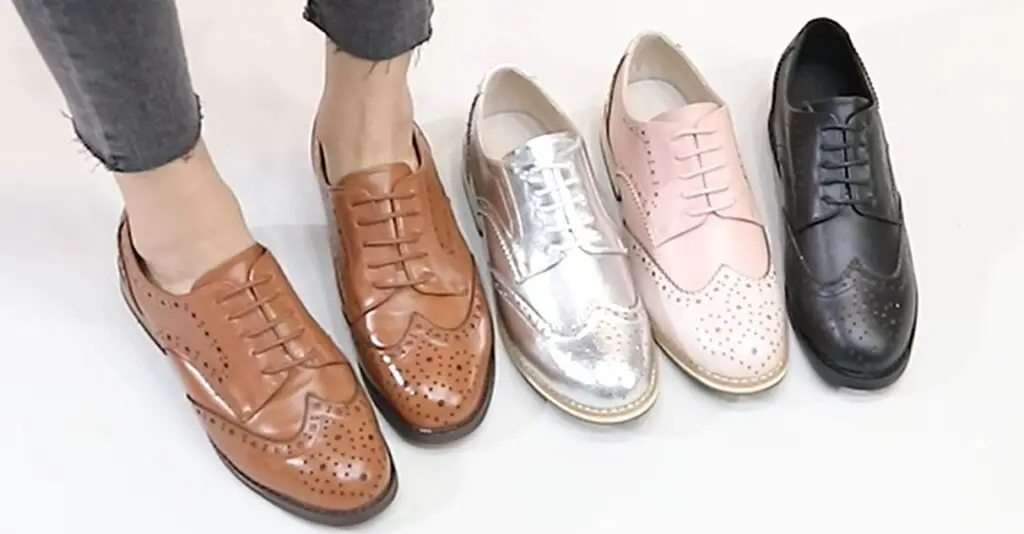 To be honest, oxfords were initially designed for formal use only. But over the years, it evolved a lot to fit any casual occasion too. 
However, the basic characteristic of an oxford pair is the closed lacing. They are generally made of suede, leather, or canvas. 
Another fun fact about these shoes is that it's named after the very prestigious Oxford University. Certainly, they hold the same pride in them as well.
11. Espadrille Heels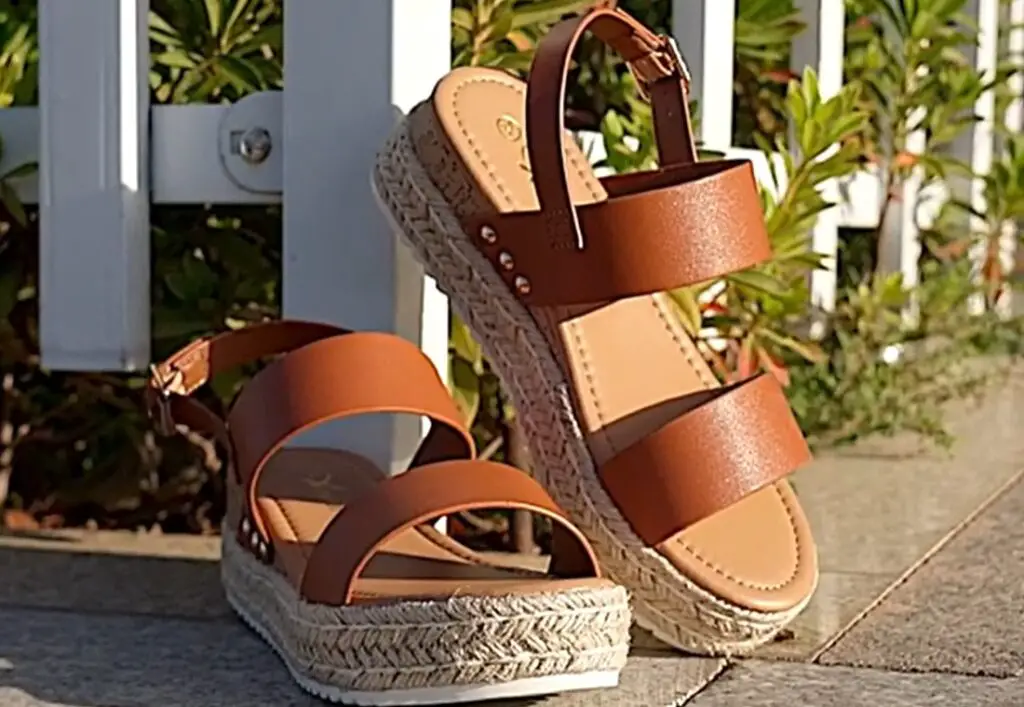 Need an exclusive pair of heels that are classic as well? Nothing comes closer than a pair of Espadrille heels. 
The most striking feature of this fashionable footwear is the Esparto rope sole. Moreover, the canvas or cotton upper equally glorifies these timeless shoes in every aspect.
12. Thigh High Boots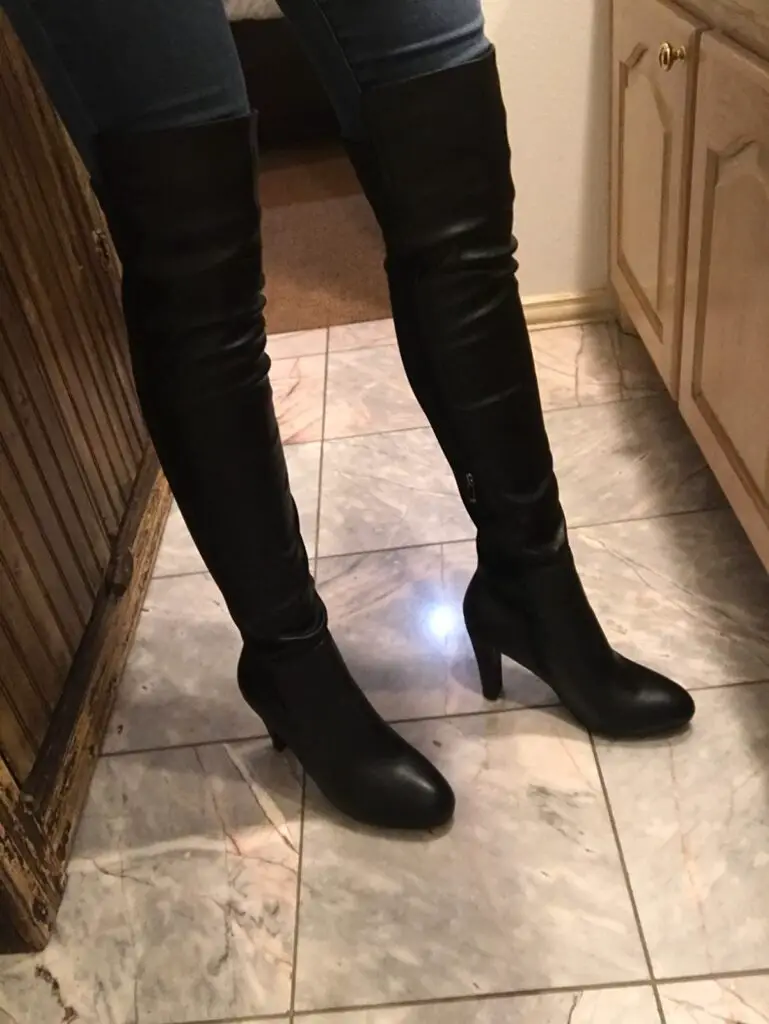 Although ankle-high boots were more popular earlier, nowadays, thigh-high boots are on-trend. They are as long as your mid-thigh.
As a result, you can wear these boots even when it's heavily snowing and still feel warm inside.
13. Loafers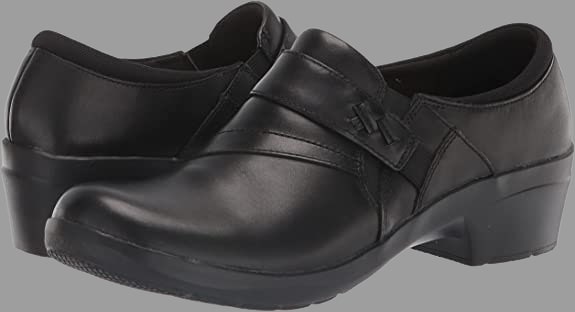 Who doesn't love a pair of slip-on shoes? Surely, everyone does. 
On that note, women readily prefer loafers for their easy put-on and take-off systems. 
On a different note, loafers are known as formal slippers as well. In fact, these are the best type of formal footwear for women if you count comfort.
14. Stilettos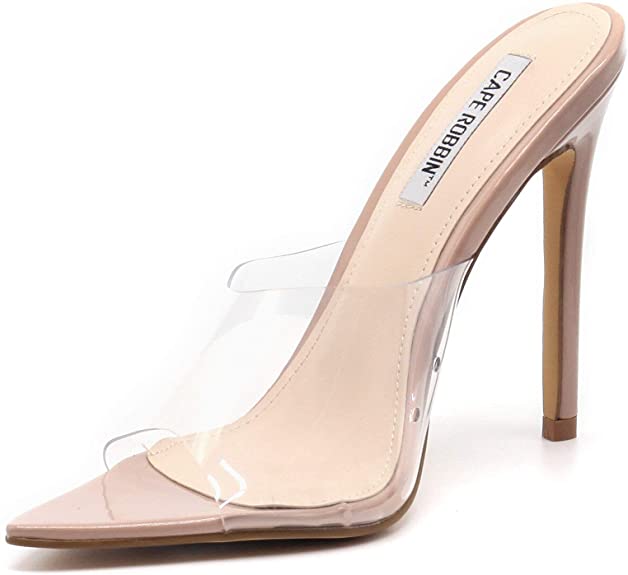 In terms of being fashionable, stilettos are the shoes that always raise the bar so high. It has a long and thin high heel.
However, the heel height varies from 2.5 cm to 25 cm.
Despite being one of the most glamorous shoes ever, sometimes a pair of stilettos can empty your bank account. So, beware ladies!
15. Pumps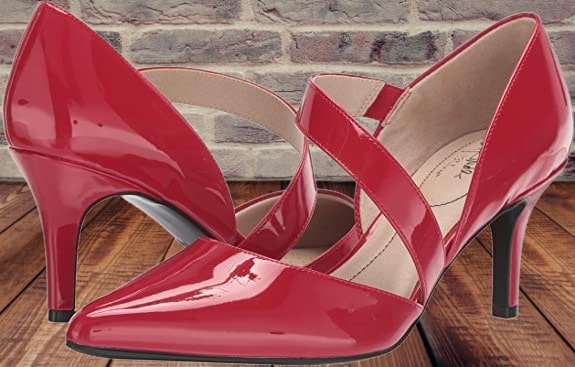 Pump shoes are basically high heels with low-cut fronts. Being one of the most flexible heel types for women, they are very popular, especially among office-going women. 
In Britain, pump shoes are known as court shoes. 
With the overgrowing demand, pumps are now produced for casual affairs too. 
16. Gladiator Boots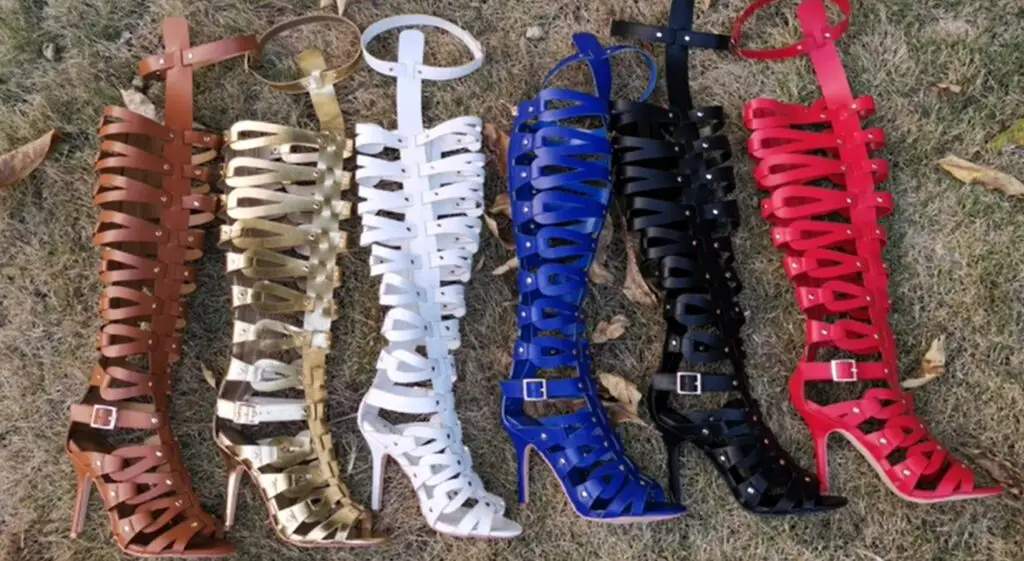 Basically, it's a combination of two different types of popular footwear. It follows the several straps designed on the front like a gladiator. 
Moreover, these are heels. However, gladiator boots are one of the most fashionable shoes you can have in your wardrobe. These are more like celebrity footwear nowadays. 
17. Mary Janes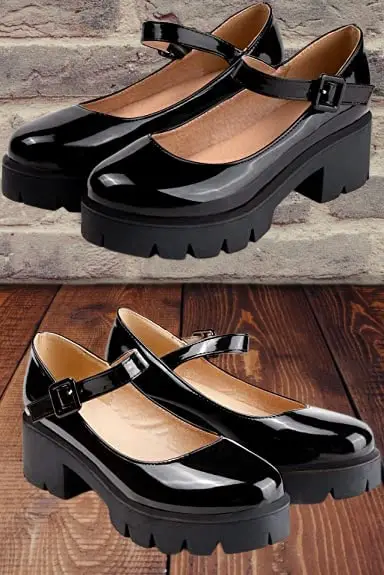 Well, the defining feature of a pair of Mary Janes is one or more straps across the instep. 
Usually, they are made of black or patented leather. And they are also known as doll shoes or bar shoes in America. 
18. Clogs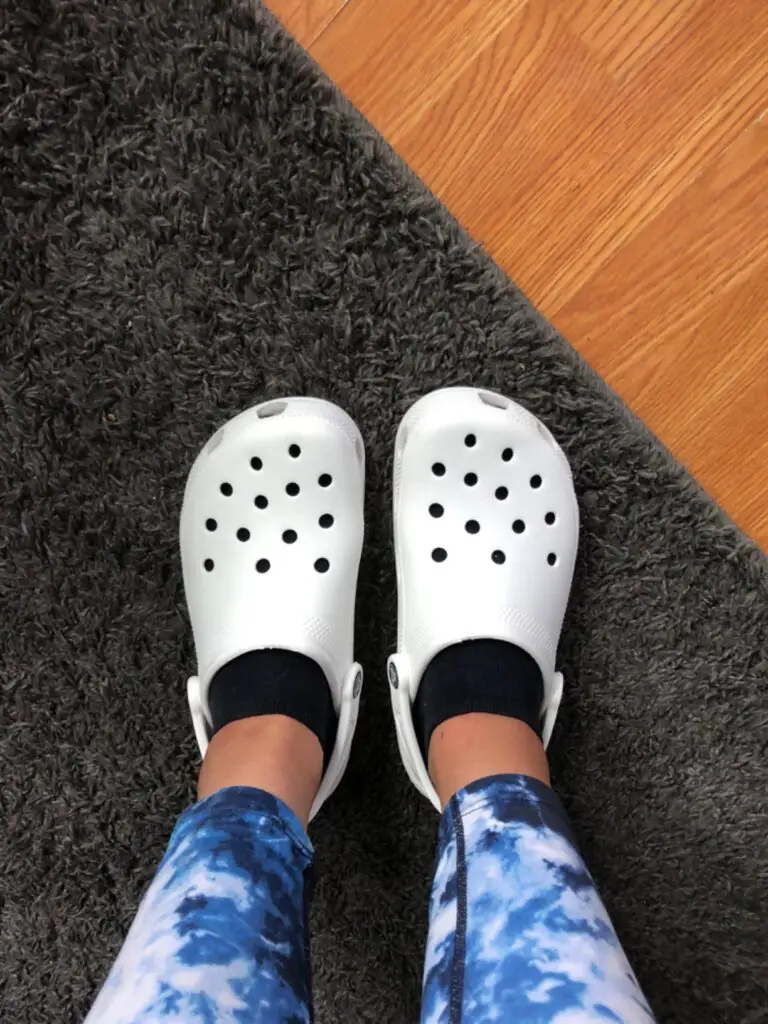 In a word, clogs are mules made of wood. Naturally, they are not as flexible as leather or suede-made pair.
But they seal the deal with the curved toe design. As they are more preferable with some heights, nowadays clogs come six to eight cm long. 
19. Lace-Up Sneakers
Whether it's a casual walk in the park or running by the beach, lace-up sneakers are a worldwide favorite among women. 
They have laces on the upper that keep the shoe snug. 
Most importantly, you can pair them up with any outfit, from casual jeans and trousers to formal pants. That definitely counts as a big plus.
20. Slingback Shoes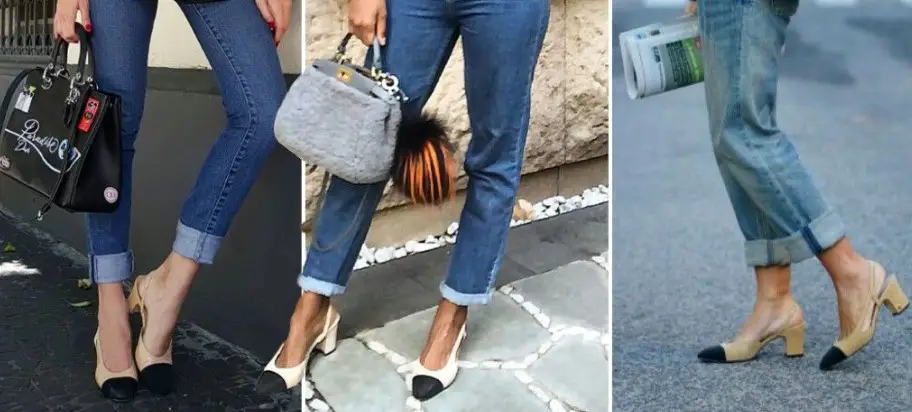 Although some people mistake them for ankle strap shoes, they aren't actually. 
Because they have a strap only around the back of the ankle. 
However, slingback shoes might be heeled as well. 
Read also: Different Types Of Shoes For Men
What Shoes Look Best on Women?
Women look better when they can pick the right footwear. In this regard, they usually prefer high heels or platform heels if it's a fancy occasion like a date or a party. 
Otherwise, they can wear oxfords, clogs, mules, pumps, or sneakers if it's a formal affair.
How Do You Pick Women's Shoes?
Among infinite shoe styles for women, you should prioritize the one that goes well with your purpose. 
For example, a slipper is not a great choice for a date. Similarly, a stiletto won't fill the bill in the camping. 
Aside from that, women should wear shoes based on the season. For summer, you can wear flat sandals. For winter, knee-high or thigh-high boots are preferable.  
Also, go for shoe colors that compliment your costume instead of competing with it.
Final Words
Hopefully, your queries on the different types of shoes for women have been well-answered through the discussion above. 
If you need shoes for everyday wear, flip-flops, sneakers, loafers, or gladiator sandals are the best selections.
On the other hand, high heels, pump shoes, stilettos, and espadrilles have their specific purposes. You should be aware of which occasions you can wear them on. 
Finally, we suggest choosing your footwear based on your attire so that they get coordinated well.