From a Rubber Company in Anaheim, California, Vans has now turned into a household name as a skateboarding shoe nationwide. Even though it truly does a fantastic job as a walking shoe, it is well famous for its high level of comfort. 
If you are not a crazy fan and new to the world of Vans, you may get to know about it from a friend or a family member. Even I got to know about Vans after my brother gifted me one on my birthday. Then, I learned what I had been missing all these years!
So, this might make you wonder, "Would van be a good choice for me?" or "Do Vans Run Big or Small?". Short Answer – it fits true to size. 
Of course, there is more to know. If you are curious to know more about Vans sizes and how it is compared to Nike's sizes, join us where we will learn them in detail. Why wait?
Read also:
How Does Vans Sizing Run
Do Vans run big or small
Do Vans Run Big or Small?
If you are looking for a short answer, here it is- it fits true to size.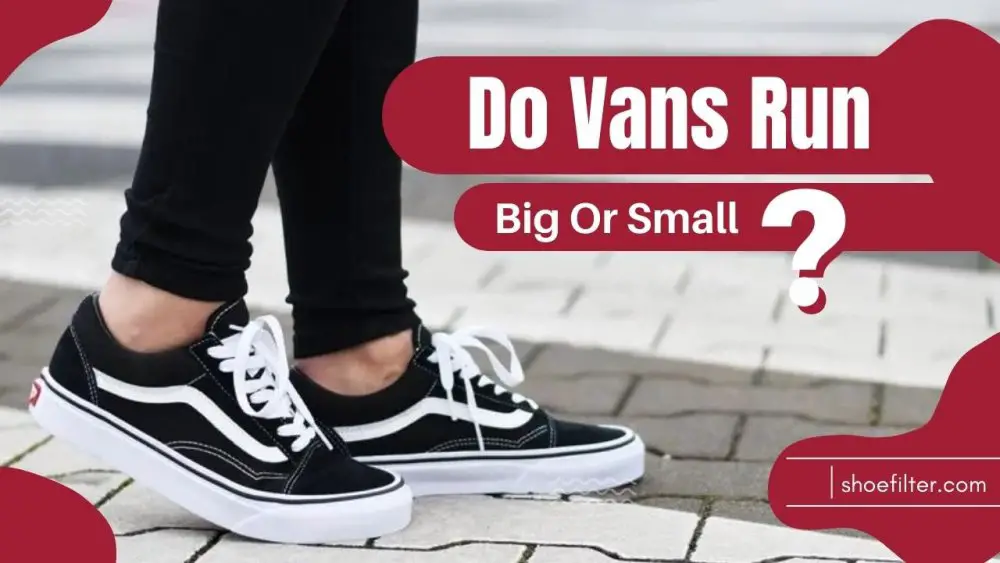 But that is not the end of the story because not everyone has the same type of feet, and not every shoe has the same style and purpose. 
With the only exception of Van SK8, most of the Vans shoes do not run big, according to reviewers. An exception exists if Vans run small as well. Other than Vans Old Skool, most reviewers agree that Vans do not run small.
Why are Vans so Hard to Put On?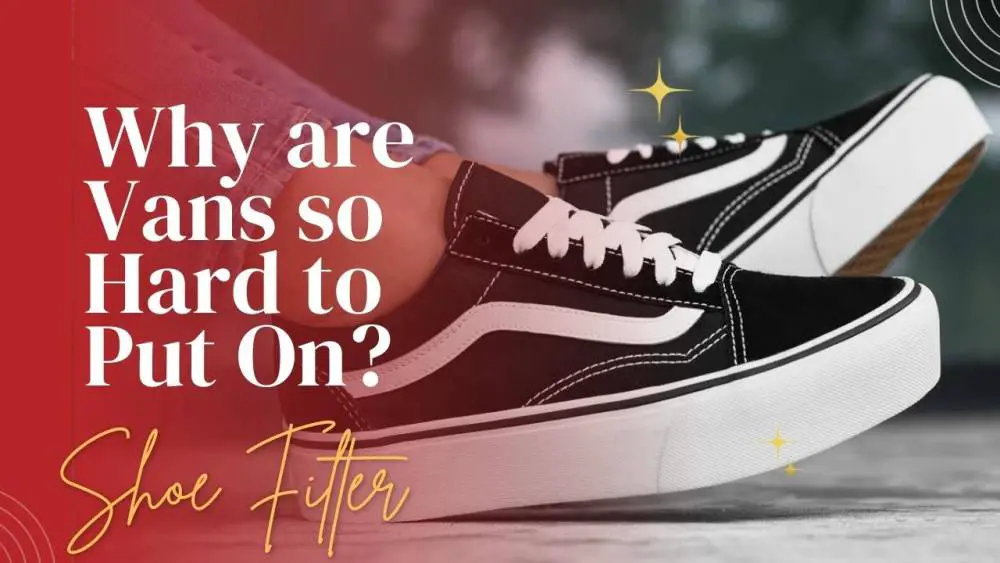 There could be a lot of reasons for it. Maybe it's the wrong size. 
According to the company, your shoe should fit snugly, so you do not have to force your feet too hard into the shoe. Assuming that it's not your fault in any way, the common problem would be on the heel of your shoes.
Lose your shoelace as much as you can, and then push down your feet into it. If it is still so difficult, and your feet rub the back of your heel, revisit your judgment about the size of the feet. There lies a huge probability that your shoe has the wrong size.
How to Break in Your Vans?
No one likes their sore feet to slow them down, especially if you are wearing Vans! That is why you should break in your Vans fast after you buy it. 
Now, nothing can stop you from making it your time, whether in office or at a party. There are four ways you can break in your Vans fast. Let us see them.
Wearing Thick Socks
Wearing a thick material can help you break in the shoes without damage. Socks come in good use for that. If you do not have a thick sock, double down your regular ones. Our goal here is to stretch the shoe out slightly to make it comfier. 
That's it. Tie them up normally, but remember not to lace them up too lightly. Walk around the house for a couple of hours to ease it in.
Wear It Little Too Often
Maybe that party you are looking up to is not that close. You got some days in your hands. So, put on your Vans to run some errands here and there. 
Remember to not go too far. Tie up your laces as usual. Remove the shoes as soon as you start to feel uncomfortable with them.
Bend It
This might not work on all kinds of shoes but will surely work on those which are designed for durability. Vans are most surely made like that. 
Hold on to that heel with one hand and the toe with the other one. Hold it firm. Slowly press the shoe inward until you face strong resistance. Repeat the process several times on both shoes.
Use a Hairdryer
If the shoes are made of leather, the hair dryer could come to great use. First thing first, wear a thick sock for safety from the heat. 
Then, identify the region where you have discomfort or pain. After identification, blow up the hot wind on the particular location for a short period of time. Repeat the process for both shoes. By this, it would mold the shoe to your feet.
Do Vans Run the Same Size as Nike?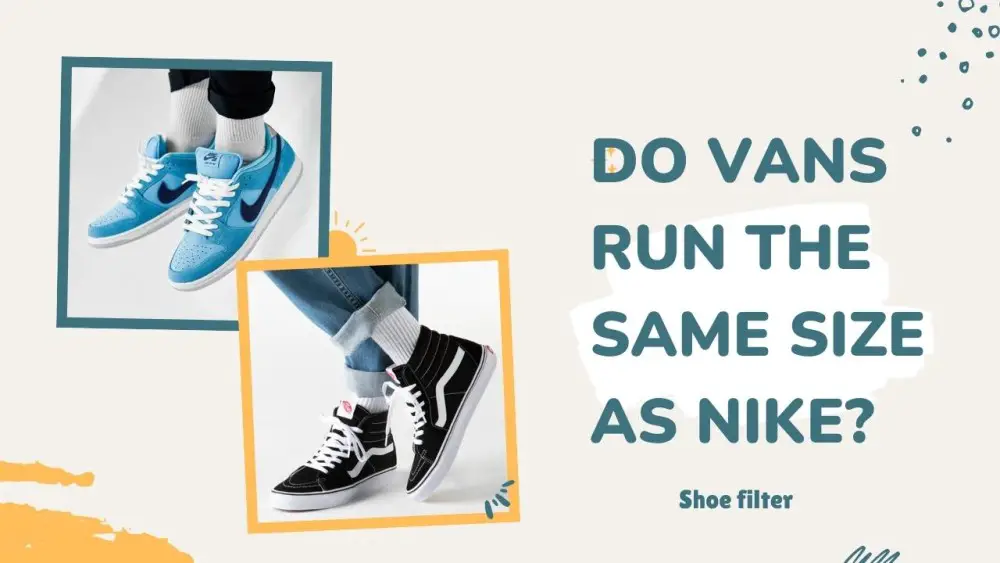 For a consumer, it would be a difficult journey to buy various products from different brands. Why is that? Every brand produces different sizes. So naturally, the size of the Vans would be different from that of Nike.
Size of Vans
According to Vans, their shoes are true to size- meaning they are made as per U.S standard. If you are a man wearing the Size 8 your whole life, Size 8 of Vans shoes will fit you just fine. Remember, Vans does not discriminate against men and women, so they produce unisex shoes. 
However, this comes at a cost for women. It would be harder for women with narrow and long feet to find the one that fits perfectly.
Size of Nike
Due to its petite length and narrow sizes, Nike shoes are generally smaller. So, it might be trouble for someone with wide feet. But there is a positive side to it. It will stretch slightly sidewise, which will make it comfortable over time. Nike also comes with wide toe boxes, which gives them more space during exercise.
They also come with arch support, so you may face slight discomfort if your feet are wider.
Final Thoughts
People do not just buy a brand just because it's there. The story behind it is longer. People choose brands for their reputation, consistency, and a way to express their own personalities. We wear the texture of our minds. 
So, after all these considerations, it should be easy and comfortable for you to walk around. Why choose a fashionable, state-of-the-art shoe that hurts every step of the way?
This is why knowing your size is important. Brands like Vans did not come out yesterday. It shows your great taste that you have chosen Vans. But, at the same time, you should also learn "Do Vans Run Big or Small?" or "How to Break in Your Vans?". Answers to these questions will give you the ultimate comfort and save you from unnecessary troubles.
Read more:
How To Fix Cracked Leather Shoes
How Do Vans Old Skool Fit
Are Vans Non-Slip Shoes Good For Walking