The TOMS journey began in 2006, and it didn't take long for the brand to grab the attention of comfortable footwear lovers all over the world. Toms can be chosen for both style and comfort footwear. 
Started with the unique alpargata (canvas slip-on shoe that is popular in Argentina) and the goal of giving a pair of free shoes to the youth of Argentina for every pair sold. The company is now manufacturing all the major types of footwear according to consumers' needs.
Toms's shoes are highly comfortable and breathable. The materials used to build the excellent shoes were sourced from post consumer waste. The canvas is made out of soft and breathable cotton textile and post-consumer plastic waste.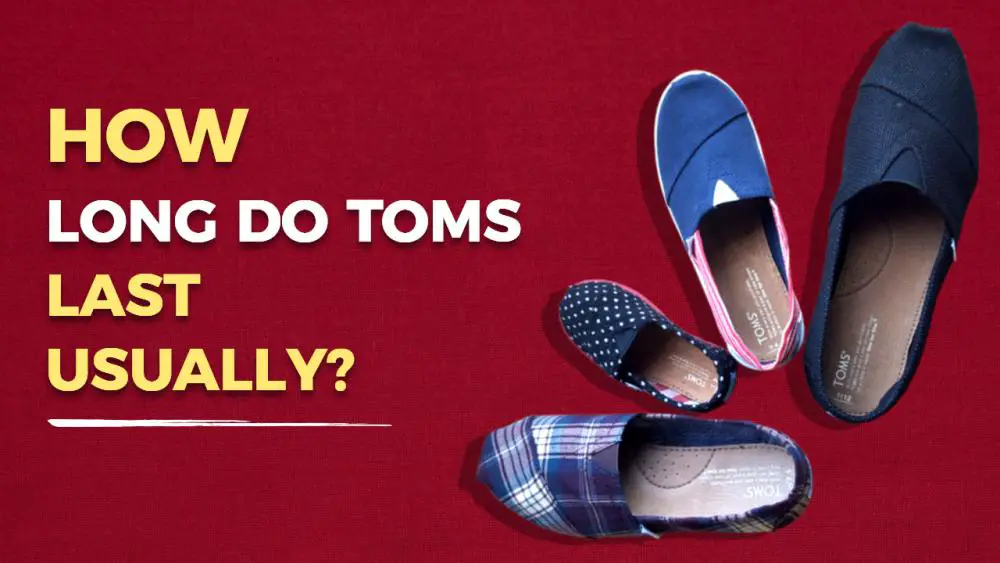 So, you can say Toms are eco friendly shoes. However, if you are concerned about 'how long do toms last'. We can say that the longevity of toms depends on how much you wear Toms and how you treat them, but in general, they will last about a year.
Do toms last long or not?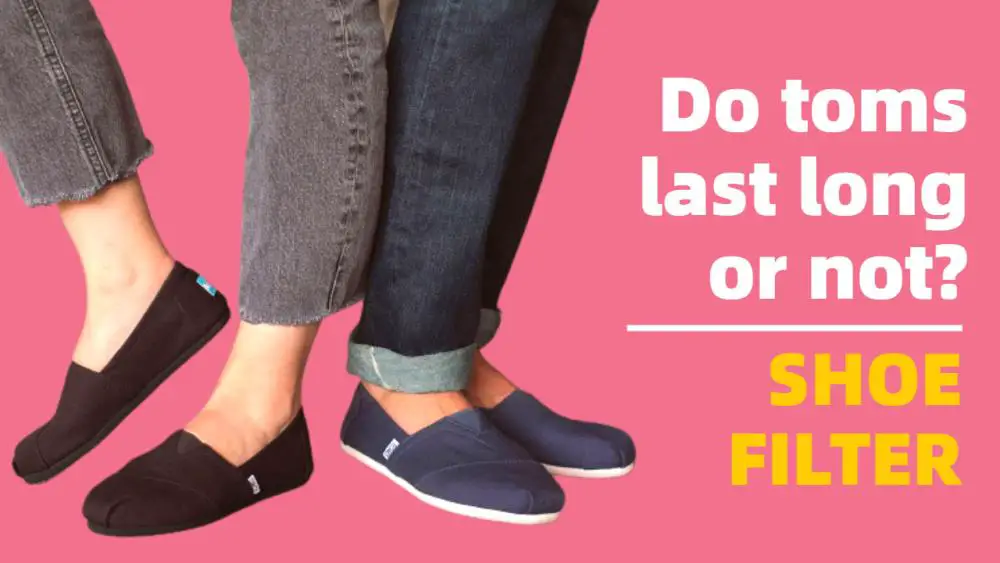 Toms can go as long as you keep them in good condition. They are popular all over the world. The reason behind it is that the shoes are reasonable in price. 
They are durable, comfortable, and can last depending on how frequently you wear the shoes. If used regularly with proper maintenance, it can last up to 1 year. 
What is the difference between TOMS and BOBS?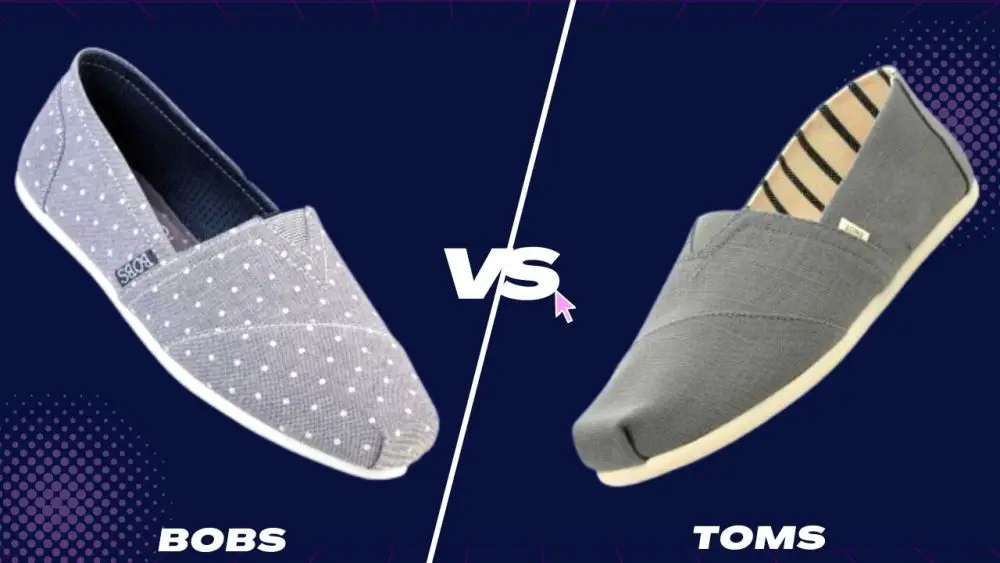 Toms and BOBs look a bit similar and you can't tell the difference unless you've used them both before. Bobs are manufactured by Skechers which follow the same motivation toms used to market their shoes. It means, for each pair of bobs sold, the company donates a pair. 
Although the company has been criticized for this, they have still donated nearly 9 million pairs of shoes to underprivileged children in the United States and other countries.
However, there are a few differences you can consider between toms and bobs. For your convenience, here are the major differences between the two,
Insole
Considering the insole and footbed, Toms and Bobs use different insoles which have different properties. For instance, Tom's insole is made from post consumer plastic waste which is turned into recycled rubber. Bob insoles, on the other hand, are made of memory foam derived from polyurethane. 
The sole provides excellent cushioning and its open cell structure ensures required breathability inside the shoes. Tom's ortholite insole is also breathable enough and provides better cushioning than bobs. However, bobs sole is thinner than toms.
Upper Canvas
In the upper canvas section, toms and bobs have an almost similar look. Although, if you get a closer look with both shoes in your hand, you can see the bobs canvas covers more upper foot area. Tom's canvas is cotton made so they are soft and fluffy. Bobs also used soft fabric for canvas but it depends on what type of fabric is being used.
Comfort
In terms of comfort, you may want to keep bobs ahead because of its memory soal features. Both shoes have a thin sole, which allows them to be lightweight but still safe for your feet. If you don't know, memory foam has some proven advantages to your health. 
Compared with its memory sole, toms feature elastic gore for easy fit and TOMS cloudbound soles for extra comfort, extra breathability, and extra traction. This makes it more comfortable than bobs, and studies show that more people prefer toms than bobs when it comes to comfort and breathability.
Style
It is not that toms and bobs only produced Alpargata or canvas shoes, rather they have different forms of shoes available in their lineup. You can find sneakers, slips on, boots, heels, etc on their website. 
However, Toms includes more sophisticated style, and color variation shoes available for men, women, and kids. Skechers bobs aren't available for kids, they only produce shoes compatible with women, boys, and girls.
Do TOMS get smelly?
Yes, TOMS shoes can get a little smelly. But most of the time it's not because of the shoes – it's because of the people wearing them. In addition, Tom's synthetic sole includes holes that allow moisture to escape from the shoe. This moisture can attract bacteria and fungi to the sole and causes it to smell.
Do you wear socks with TOMS?
Wearing socks with TOMs has some great benefits. Therefore, it is recommended to wear socks with toms. Generally, going with your toms without socks for a long time can make your feet smell bad. And if you have sweaty feet, it won't be a good idea to wear toms canvas, sneakers, or boots without socks.
For this, toms offer high-quality crew socks for canvas and slip-on. However, socks are better than no socks. Socks can make it more comfortable when walking. When it comes to comfort, you should wear socks before going out with Toms.
How do you clean stinky TOMS?
TOMs are one of the comfortable footwear options for summer. They are light, thin and include fabric canvas covered in the top area. Canvas shoes are so easy to clean. Since there are different cleaning methods for different types of shoes, you can wash canvas by dipping it in soap water and rubbing with soft fabric. 
If the shoe has mud on it, soak it for five minutes in laundry detergent water to get rid of it. Get a toothbrush, target the stain and gently scrub on it. Take proper maintenance of the toms if you want it to go long. 
How to break in TOMS?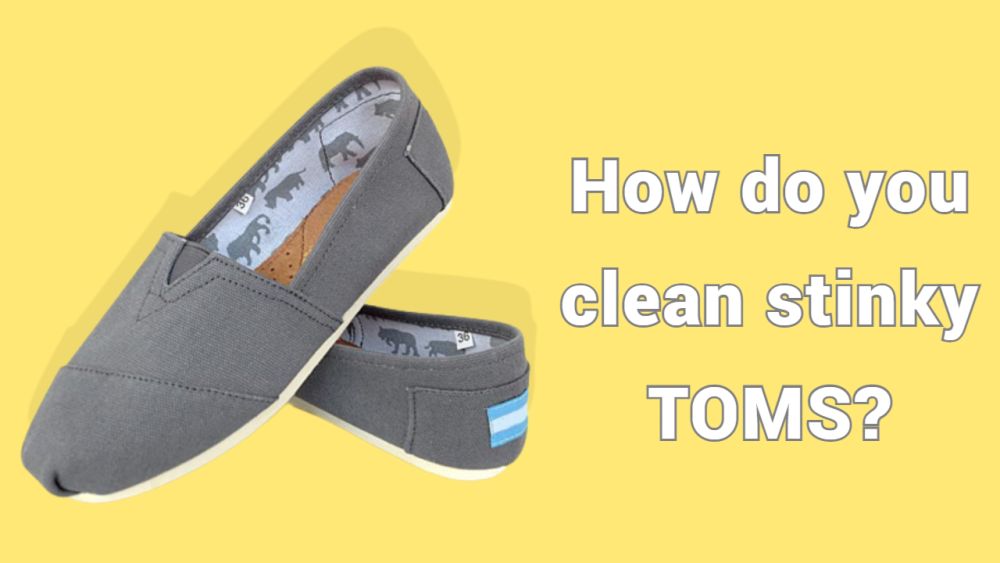 Unlike other shoes, canvas isn't easy to break in. You may need to use professional tools to stretch your favorite pair of toms. According to Toms, the shoes fit true to size. 
So, you can go through the regular size in toms. If you have a half size like 7.5, or 9.5, it is recommended to go for smaller one. Then you can try to stretch the shoes to fit your comfortable size. However, there are several methods you can apply to stretch your toms. For instance,
Use hairdryer/Microwave
As toms canvas has synthetic material in the sole, hairdryer can help to stretch a little. Wear socks when applying this method. Also, you can put the shoes in the microwave to give more heat. Heating will help to stretch the material, get the knob to the highest, and place shoes on the microwave for 30 seconds. You will see the result within a moment. 
Dip in boiled water
Don't get a microwave, you can still use the hot water to stretch your shoes. Get a bowl of hot boiled water and put the shoes inside it for five minutes. Hot water is effective to stretch the fiber and will work to stretch.
You can also use other popular methods such as placing a bag of water into the shoes and keeping them in the freezer. When the water bag will be frozen, it will work to push the material and stretch the shoes.
Final verdict
So the answer to the question 'How long do toms last' is dependable. There is no such thing as a pair of "lifetime" shoes. You can extend the life of your shoes by keeping them clean and repairing them when needed. 
Toms have a stylish appearance that fits well with any dress. People often get confused whether to use socks or not with toms. If it seems more comfortable and necessary, then don't hesitate to wear socks. You can get the color of the socks with the shoes for a match. If your shoes are black, then your socks should be black too.