Being one of the most popular footwear brands throughout the world, Skecher is undoubtedly a very well-known name for shoe lovers. They are even more celebrated for their premium-grade shoes at a reasonable price point. 
But how to clean Skechers shoes to maintain their sparkling outlook for a long time? 
Well, different varieties need different treatments. For instance, machine washable Skechers can be placed in the washing machine being covered in pillowcases or laundry bags. 
Performance shoes with memory foam insoles are suggested to wash manually using soapy water. In the case of leather, nubuck, and suede shoes- first, brush off the dirt and then apply a cleaning lotion or spray.
Thus, Skechers shoes need to be cleaned based on what materials they are made of. Let's learn all the processes in detail including a few other factors below!
How to Clean Skechers On The Go Shoes?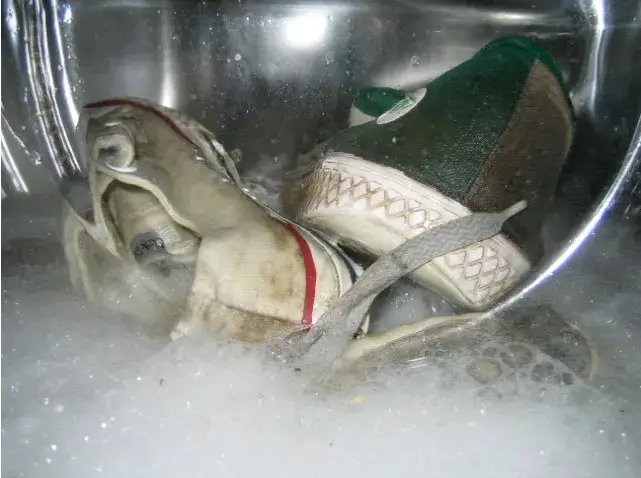 To clean shoes On The Go Skechers, you can rely on the washing machine as they have non-leather construction on the upper part. Place the pair differently within a delicate bag or pillowcase, clean them on the gentle circle, and then air dry. 
The detailed steps are as follow-
For the shoes that come with the machine-washable sticker, wrap them up with a laundry bag or a thin pillowcase. Make sure to remove the shoelaces first.
Then use an adequate amount of laundry detergent to wash the shoes on a cold cycle. As heat can rupture the shoe layers, keep the machine in cold mode. For the same reason, don't place the Skechers inside the dryer once they are cleaned. 
However, finally, put the shoes and the insoles separately in a dry place and let them air dry.
For non-machine washable shoes, we recommend using Skechers Athletic Cleanser gel along with a soft piece of cloth to avoid machine washes.  
How to Clean Skechers Suede Shoes?
Are you wondering how to wash Skechers suede shoes? Well, machine wash is fully forbidden in this case. To clean Skechers suede and nubuck shoes, a particular suede/nubuck cleaning product is suggested. Brushing gently with a suede brush is more preferable for a harm-free cleaning. 
As suede leather is coated with a velvety finish, submerging suede shoes in the water will make the materials fall apart. So, using a suede brush with fast and fine strokes is much safer. If you don't have a suede sweeper, go for an old toothbrush. Just be sure that the strokes are harm-free. 
The most convenient cleaning method of Skechers suede shoes is to spray waterproof spray over the shoes, that too twice. After the first coat, let the shoes dry and then apply the second coating. This "rain and stain" protecting spray is the best solution for these kinds of shoes to fight wet conditions. 
How to Clean White Skechers Go Walk Shoes?
Unlike other go-walk shoes, white Skechers need more attention as they catch stains easily. To clean such minor stains, just wipe up the exact area with a soft cloth soaked in soapy water. 
But if you need to wash them thoroughly, take a big bowl full of water and mix some Lysol or other disinfectant with it. Soak the shoes for a while before rinsing with cold water. 
Before following the process above, drying your pair in the bright sun for at least one hour would accelerate the cleaning procedure. And make sure to brush off the excess dirt and dust. 
However, always try to wash using cold water instead of hot. This would prolong the lifespan of the sensual shoe materials. And after washing, air drying is an absolute must. 
Still, seeing stain marks on your favorite white Skechers? Apply some taint remover with the help of a soft and dry cloth on the affected area carefully. 
Can You Wash Skechers Running Shoes?
People who are confused about washing Skechers shoes often tend to ask if Skechers running shoes are washable or not. 
Well, they are but hand-washing is the best treatment you can offer your favorite Skechers running shoes. Otherwise, a machine wash can badly affect the fabrics, stitching, and adhesives making them fall apart. 
As running shoes are meant to be dirty, let's take special care. Detaching the insoles and laces offer a proper wash. Then mixing a special soap for particularly cleaning running shoes into the water would prepare the proper liquid mixture which you can use conveniently. 
Spray a little bit of this mixture throughout your beloved trainers and use a lint-free fabric to clean it up. 
For drying them up, avoid direct sunlight and prefer warm places with adequate airflow.
How to Clean Skechers Cloth Shoes?
Cleaning cloth shoes from Skechers is quite easy. You can either hand wash them manually or try a machine wash.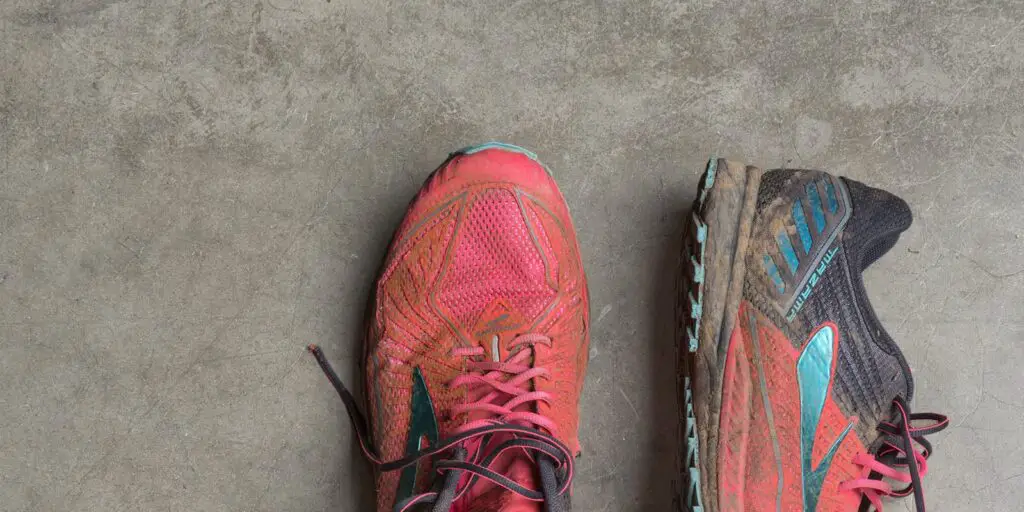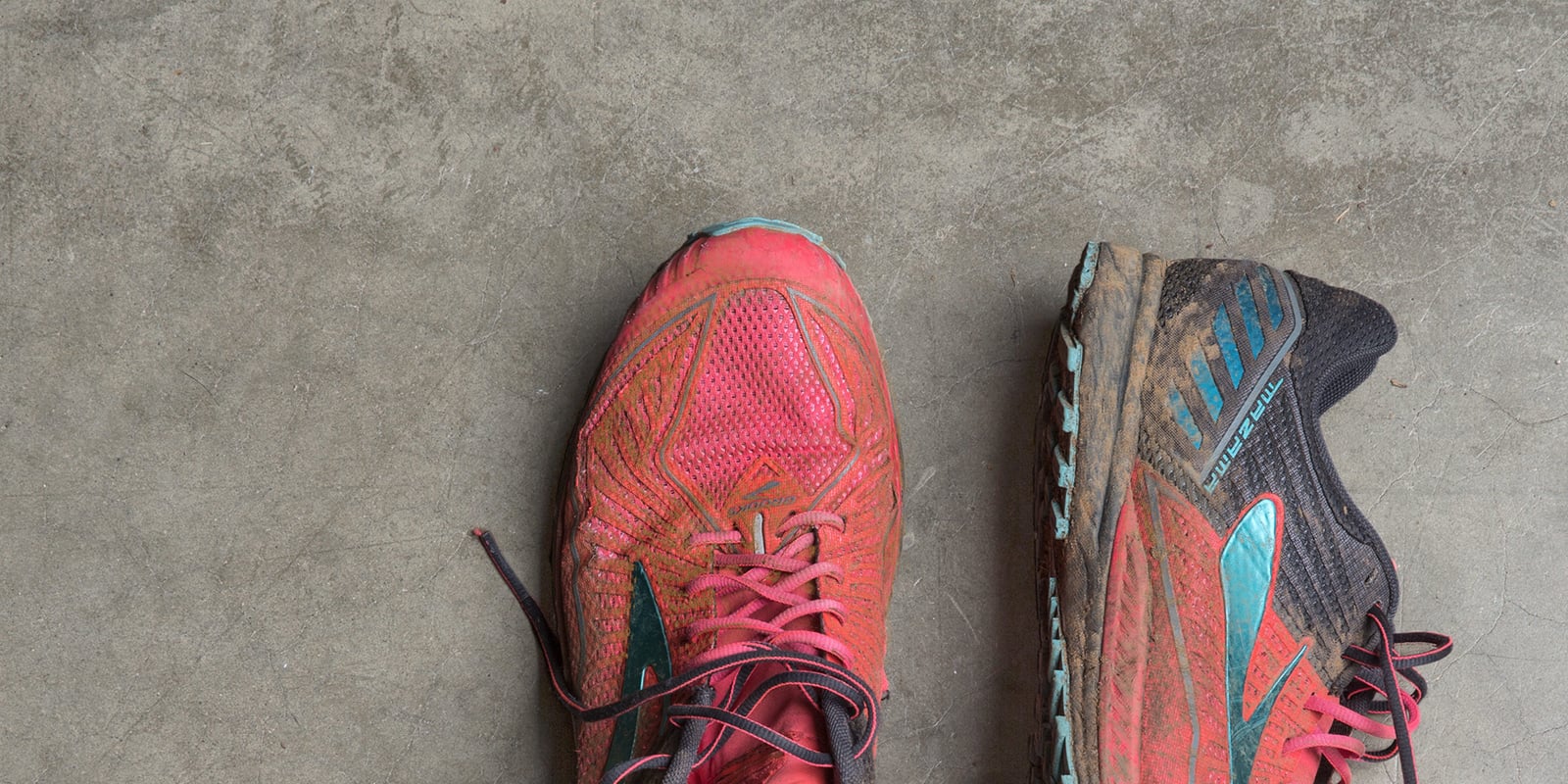 For machine wash, place a towel inside the washing machine matching with shoe color. Darker towels for dark-colored shoes, white towels for light-colored shoes. Alternatively, a padded zippered pillowcase would also do. And use a light detergent. 
For hand wash, mix a little amount of white vinegar with natural soapy water for deodorizing the canvas shoes. It will make the shoes bacteria-free and odor-free. Finally, dry them naturally instead of using any dryer. 
For cloth-made shoes, always opt for chemical and fragrance-free cleaning solutions so that they don't ruin the color, fabrics, and shapes of the Skechers. 
How to Clean Skechers Flex Shoes?
Skechers have the most extensive flex shoe collection for men, women, and kids. Therefore, they are one of the most comfortable shoe brands ever. But how to clean their flex shoes?
Depending on the material, of course. If the pair is architectured with mesh or nylon, fearlessly pick a machine wash for it. If it's constructed with pure leather or leather-like materials such as suede or nubuck, a manual wash is a must. 
Most importantly, clean the insoles and laces separately if you go for a machine wash to avoid them getting stuck into the machine. 
How to Clean Skechers Goga Mat Shoes?
As we said earlier, to clean Skechers first you need to be sure of the materials. Though goga mat insoles are stiffer than memory foam insoles, the cleaning technique is more or less the same. Check the product description to figure out whether it's leather or mesh. Then apply the cleaning method accordingly. 
How to Wash Skechers Relaxed Fit Shoes?
Usually, wide-fit Skechers is known as relaxed fit shoes that are more comfortable having some extra width. These shoes are roomier than the classic fit Skechers, resultantly requiring more care to be cleaned. 
To wash the relaxed fit shoes, use a big bowl of water mixing a few drops of laundry detergent. The water must be lukewarm. Then rub the outsole and insole with a damp cloth dipping into the soapy water. Then wash the shoes entirely with clean water and wipe off with a clean and dry piece of cloth. To dry the shoes quickly, place them beside a fan. 
How to Clean Skechers Bob Shoes?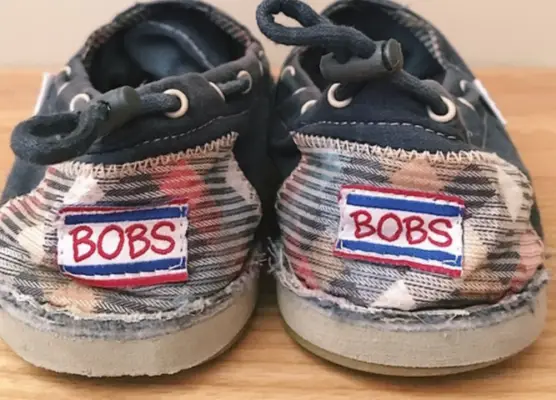 To clean Bob Skechers, follow the following steps carefully-
Check if the pair is machine washable or not
Remove the laces and memory foam insoles if the shoe design allows  
Clean the excess dirt and dust from the outer part of the shoes
Wrap the shoes up in a pillow protector bag or any other delicate bag tying the top tightly
Go for a cold and gentle cycle to clean the shoes
Mix light detergent that is free of any harsh chemical 
Wash the Skechers Bob shoes and let them dry naturally no matter how much time it takes
How to Clean Skechers Leather Shoes?
You have already learned that Skechers leather shoes are strictly prohibited for machine wash. To clean them follow the simple steps below-
Step 1- First, separate the laces to protect them from water. Then remove the memory foam as well. 
Step 2- Dispel the extra filth with the help of a soft cloth.
Step 3- Apply the Athletic Cleanser to the leather and rub with a rag. Then use another piece of cloth dipping into cold water to remove the soapy residue.
Step 4- Air dry the shoes properly. And before the next use, don't forget to apply some waterproof spray.
FAQs
Can All Skechers Shoes Be Washed?
Not exactly. Rather, it depends on the material. For example, nylon and mesh-made Skechers are completely suitable for machine wash. But you cannot machine wash light-up and performance Skechers.
Instead, you need to manually hand wash them using soap and water. And for leather and suede shoes, a suede brush/toothbrush is needed to smoothly brush off the dirt with a few drops of water. 
Can I Machine Wash Skechers Go Walk Shoes?
Yes, most of the shoes from the Go Walk series are machine washable.
This is all about how to clean Skechers shoes at home, that too without putting much effort. We hope you will apply the methods effectively!
Read also:
Are Skechers Good Shoes