Doc Martens are pretty much one of the most iconic shoes in the fashion world. They are unlike any other shoes you can see but offer excellent durability and comfort with them. Doc Martens are in high demand by people who want to stand out in unique footwear.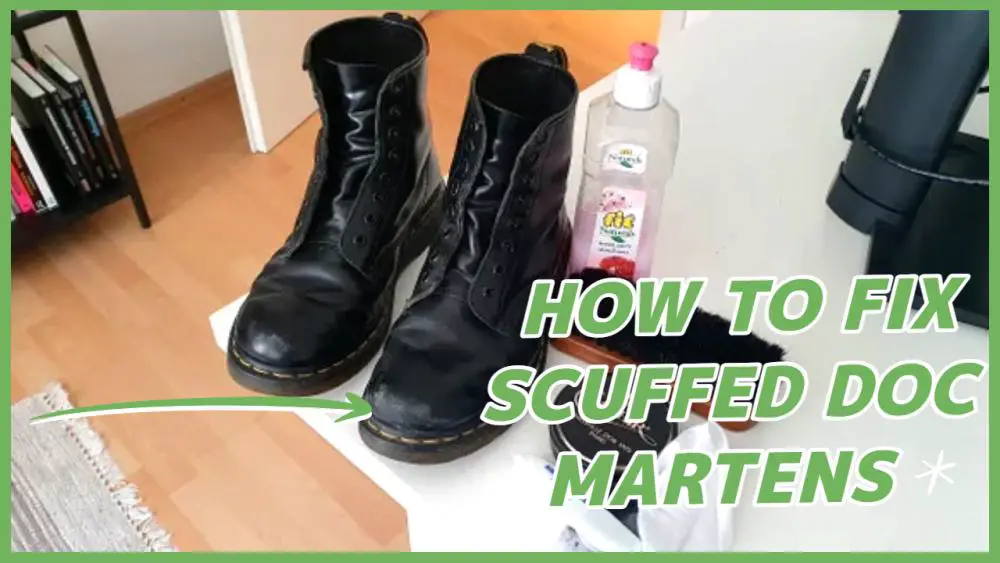 However, some doc martens are so shiny that you don't want to get them scuffed and look old. Like other shoes, doc martens also need proper maintenance and care. You will need to wash, clean, and repair the doc martens when it becomes soiled and discolored. So, how to fix scuffed doc martens? Using rubber, petroleum jelly, nail polish remover, baking soda or something like that,  you can get the scuff out of your Doc Marten boots. 
This article will teach you how to remove scuff marks from your shoes and give you some tips on how to care for doc martens correctly. So, let's jump into the below discussion,
How to get scuff marks out of dr. martens?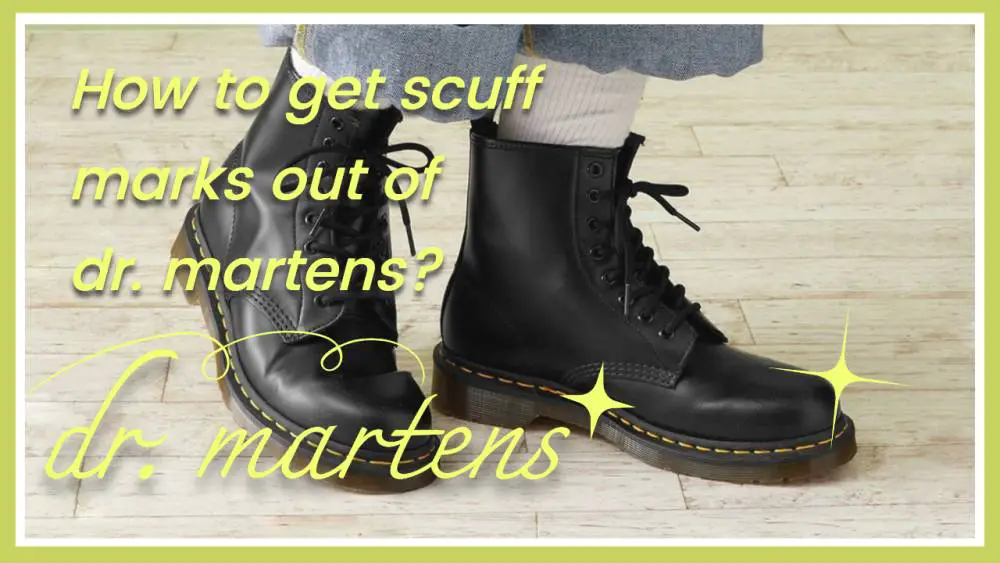 Suppose you are using any of the dr. Martens shoes and get some unwanted scuffs and scrapes on them, then you are thinking of getting rid of it. As you know, doc martens use natural leathers, which come in various types such as patent leather, Temperley, suede, Brando, crazy horse leather, etc. 
Don't worry about the type of leather of your doc martens; you can use the traditional methods of removing scuffs from leather. Depending on the issue you are having, you need to treat your shoes with baking soda, vinegar, alcohol, wax polish, etc.
The common suggestion says to give polish to the boots to hide the scuffs. But there are some initial steps before applying the polish. Here is how to get rid of scuff marks from doc martens properly,
Rubber/eraser
A rubber eraser is a staple item for taking care of boots, especially when it comes to scuffs on leather shoes; a rubber eraser is necessary. Leather boots tend to get stained and scuffed unintentionally. Scuff marks remain on leather boots and show discoloration. 
So, rubbing with an eraser will help to remove discoloration and polish if you want. You can use a small or a big chunk of eraser for your purpose. Go through a circular motion with a bit of pressure to remove and clean the scuffed area. Continue the process until all the scuff gets away. This method will work best on suede, patent leather, and vinyl leather surfaces.
Nail polish remover
Nail polish remover also works well as a scuff remover. It can be applied to real leather, rubber shoes, and patent/synthetic leather. Before applying any nail polish remover to the leather shoes, ensure that it is free from elements that can harm the shoe's material. 
Get a small amount of nail polish remover on a cup and use a cotton ball to use as you need. Dip the cotton ball in the liquid and give a circular motion to the scuffs. You can see the results within a few moments.
Petroleum jelly
Petroleum jelly can be helpful material to restore the original look of your old shoes. For instance, you can treat your leather shoes with vaseline to stay away from getting a cracked or scuffed form of the leather. Petroleum jelly can keep your doc martens oily and restore the look like they are just unboxed. 
To use vaseline for this purpose, take a little amount of it on a soft cloth and rub it towards the scuff in a circular motion. When dry, you will see the shoe surface shining. You can use vaseline on patent leather to make it soft, and supple and enhance the color as well.
Rubbing alcohol
Generally, alcohol has been used for sterilizing from the beginning, but there are many other beneficial aspects of alcohol. Alcohol is effective for removing scuffs from leather surfaces. You can apply this method to patent leather to instantly remove scuff from doc martens. 
Dip a piece of cloth into alcohol and rub it through the scuff marks. If you don't have alcohol in your home, then use sanitizer instead. No need to wait for it to dry; use this method when you are in a rush to go out with scuffed shoes.
Baking soda
Baking soda paste works as a great shoe cleaner which you can apply to clean leather or rubber shoes. It is not only used for cleaning but also for deodorizing leather shoes, all-star converse, and work boots. You can treat scuff marks on doc martens using baking soda.
 Mix 1 tablespoon baking soda with 1 tablespoon water. Get an old toothbrush to apply the paste to the affected area. Leave it to dry for 10 – 15 minutes, then use a dry cloth to remove it and see the result. 
Toothpaste
Toothpaste has a significant effect on removing stains, scratches, and scuffs from the surface that it can work with. Toothpaste can fix scuff marks on doc martens natural leather. Use non-gel toothpaste to get your work done. 
Get your attention to the scuff marks and gently polish the paste with an old brush. Use water to clean or remove the paste from the leather surface when it becomes dry.
Protective spray
Unlike the household materials stated above, this is the artificial solution to clean and restore the colors of your old leather boots. There are many protective sprays available for different shoe features. Protective sprays instantly restore the color and make the shoes shinier as if it is new. 
Just make sure that you are choosing the right spray for your shoes. Apply the spray on the scuff marks or give it to the whole shoe. You can purchase protective sprays online and offline. This is the easiest way to clean and restore old shoes and make them look new. 
Are Dr. Martens Boots Resolable?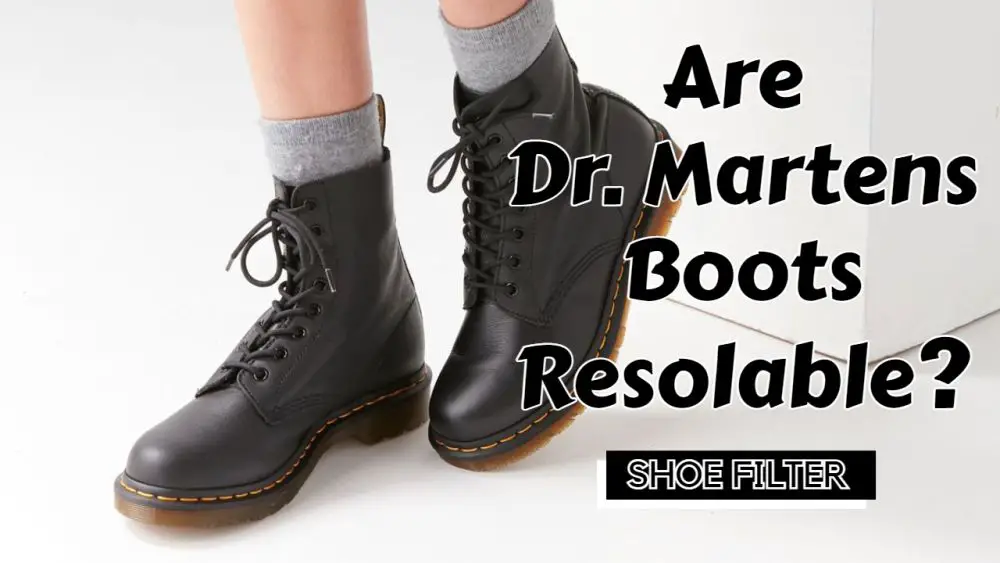 The build quality of doc martens boot is sophisticated as it uses a distinguished technique to mold the sole with the upper part to make it waterproof. Therefore, it is quite difficult to resole and repair damaged doc martens. 
For this, you can't get any cobblers to resole it. Rather you will need a professional cobbler who has a good hand over this.
Wrap up
Finally, it is not difficult to deal with unwanted scuff marks on doc martens when you have the materials near your hand. You can do this in various methods depending on the materials available. 
Don't forget to remove your shoelaces and clean them separately. In addition, if you aren't interested in doing it on your own, you can go to a cobbler to get the job done for you. Cobblers polish the shoes with absolute colors to hide the scuff marks. 
To avoid damaging the leather, don't use harsh chemicals like bleach or ammonia. These products can fade the leather and leave it looking dull.