Balenciaga is a popular name among shoe lovers and fashion-conscious people. This brand is incredibly renowned for its unique models of all garments, particularly shoes. Their shoes are highly appreciated for their unique aspects. But you have to spend a lot to own a pair of them.
Are Balenciaga shoes worth it? No doubt, they are worth it. If they weren't, people wouldn't certainly love to order their products continuously. They are worth it because they create newer models and patterns. 
They introduce new ideas in the world of footwear. And They are not just a mere company; they are more than an organization that produces sophisticated goods! 
Before you make any comment on them, you need to make some study on Balenciaga. Let's do it here with our experts' findings.
Are Balenciaga Shoes Worth It?
To get the authentic answer to whether Balenciaga shoes are worth their high cost, it's crucial to have a sound understanding of this world-class brand. 
Otherwise, any comments on them will surely be one-sided or will fall short of trustworthiness.
So, let's look into the following matters to bring an end to the debate regarding the extreme cost of Balenciaga shoes.
What Is Balenciaga Known For?
Founded in 1919 in Spain, Balenciaga has been a dominant name in the field of the global fashion industry. Historically, this house was inspired by the Spanish Renaissance. 
Accordingly, its products also mark the renaissance spirit in every sense bringing in new ideas in fashions, especially in shoes.
This house has been producing epoch-making garments like balloon jackets, the high-waisted baby doll dress, cocoon coat, balloon skirt, and many more. Their new silhouette for women is considered to be the most important contribution to the world of fashion.
Christian Dior rightly says, 'Balenciaga is the master of us all.' Truly, since its birth, this shop has been an exemplary name everywhere in the world.
When you are talking about Balenciaga, it includes history, tradition, and the creations of generations. So, you shouldn't evaluate this pioneer by seeing their price tags only.
What Is So Special About Balenciaga Shoes?
Balenciaga is truly a special name considering all its related issues. The high-quality materials, brand new designs, unbelievable longevity, incredible comfort, suitability for all, aristocracy- Balenciaga shoes give you everything. Let's look at these matters elaborately below.
Inventory Design and Models
Every new arrival of this highly appreciated manufacturer makes a craze in the market. This is because of their wonderful and always new designs. In fact, for introducing new models, they are their competitors.
For example, Triple S (Dad Shoe), Thick Sole Grained Leather Sneaker (Orange), Tone on Tone Speed Trainers (Red), and all their other designs are unique in look and unprecedented in popularity.
Another matchless aspect of this brand is its wonderful color combination. The highly attractive, soothing colors of their shoes would make you fall in love with them as you see them!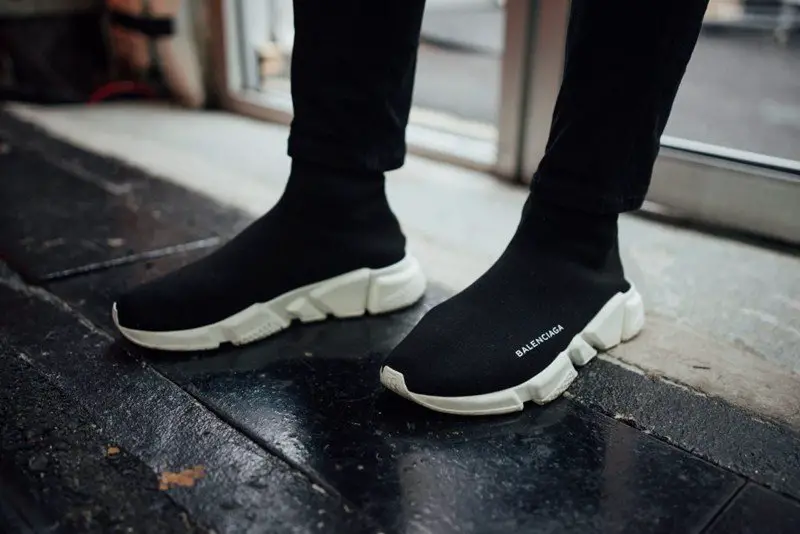 Best Raw Material Shoes
Balenciaga is true to its commitment. They use 100% pure and best ingredients in their productions. They keep nothing hidden, making things complex with ifs and buts.
When you get a pair of Balenciaga shoes, you can be sure that whatever the materials are, they are of the highest quality. 
Say, for example, leather shoes are made from pure leather. But when they use no leather, it will be mentioned clearly.
Unbelievable Flexibility and Comfort
No matter which brand you buy or which pair you choose, they must be flexible to put on and off. Balenciaga ensures the highest flexibility and incredible comfort for you.
All their shoes give you matchless comfort because they use authentic materials. Besides, they have the best team to work with the most modern technology to assemble the shoes perfectly.
Whether or not the shoes have laces, you can deal with all their shoes easily. Besides, you can wear their shoes as long as you need; your feet will hardly sweat, or you will feel hurt rarely.
A Symbol of Class And Taste
A pair of shoes is not only to cover your toes; they are for more than this. Your shoes represent your taste, personality, and above all, class. Balenciaga understands all these needs and satisfies them better than any other brand.
Probably, this is the brand which celebrities prefer most for their best and individual appearance.
Are Balenciaga Good Shoes?
Not that Balenciaga is renowned only for their high price, they ensure good quality materials and excellent process of assembling them. 
So, for the extra expense, you get an equally premium service!
Evaluating the comfort Balenciaga shoes give, and more importantly, the aristocracy they add to your appearance, a pair of their shoes must satisfy you fully.
What Are The Most Popular Balenciaga Shoes?
It's truly tough to make a list of the most popular shoes of Balenciaga. It won't be an exaggeration to claim that all its models have got more or less popularity everywhere. Yet, you can check the list to get your desired ones.
Triple S
Speed Trainer
Race Runners
Knife
X Crocs Platform Sandal
These are the best and most sold designs of Balenciaga. Are you tempted to get a pair in your showcase?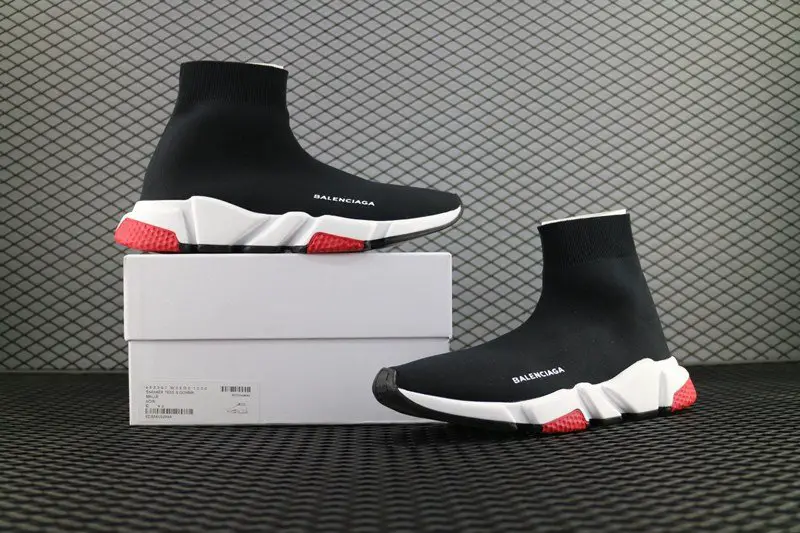 How Much Money Are Balenciaga Shoes?
Why Are Balenciaga Shoes So Expensive? When you are buying a pair of Balenciaga shoes, you are dealing with one of the oldest brands, and most popular manufacturers in today's world. So, naturally, it would cost you a bit more.
This is not true that all Balenciaga shoes are costly. You can be their honored customer sending only 300+ dollars. But some models like Triple S or Runner Sneakers would cost you more than a thousand dollars.
When you can get the best products with superb reliability, why should you then be miser to spend some extra on them?
Final Thought
Balenciaga is not only a mere shoe manufacturer; it stands for the history, introducer of many firsts. 
If you hear the buzzword about its price, you must not flow with the common people. Rather, know that they deserve such expense as they give you everything in return.
Every model of Balenciaga is manufactured, confirming the best quality with the most comfort and longevity. At the same time, they work as a true representative of your taste and class.
If you are looking for the best designs of this brand, you must be puzzled to pick your best one as all their footwear are extremely good and popular among both men and women.
You can hardly find any other brands that can give you so many things- iconic design, best color combination, durability, aristocracy, in fact, what not? So, what they take, they deserve surely.
When are you planning to visit the world of Balenciaga?
Related posts:
Are Driving Shoes Worth It
Are Blundstones Worth It