If you have minimal ideas about the renowned shoe manufacturers, you must know the name of Clarks. They are incredibly popular for their long history in this field for quality materials, comfort, and longevity, in fact, what not!
Do Clark shoes run big? Simply put, No. In most cases, you must find the same observation from most of the studies or comments of their regular users. 
This is because the materials they use for assembling their shoes are of the best quality. So, they neither shrink too much to become tight nor too loose to come out of your feet.
But when it is about leather shoes, they may slightly size up when you wear them for a long time. At the same time, things may vary depending on rare personal experience, too.
In case you look for further elaboration for a better understanding, this writing is for you. So, don't miss going through this guideline sincerely.
Do Clark Shoes Run Big?
Shoe size depends on lots of matters. To have the best solution, you must have a sound knowledge of the relevant issues. This guideline tries to bring below the key things, which start with Clarks' size to help you compare their sizes and make the decision.
So, let's start the journey of unearthing the size mystery of Clarks.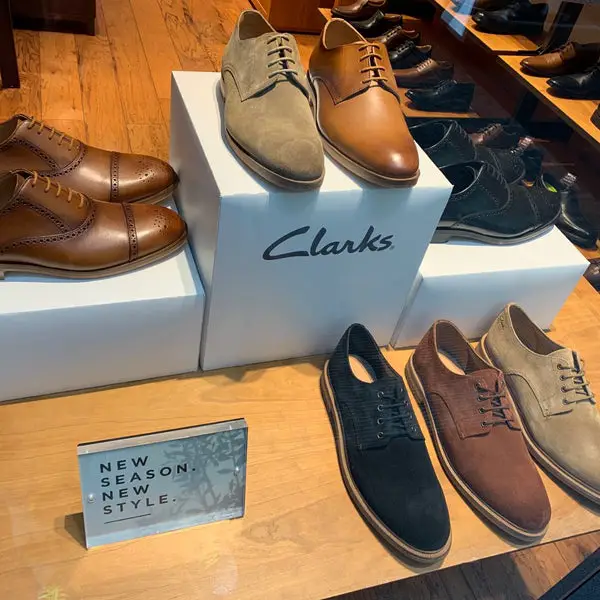 Shoe Sizes of Clarks
You know getting the proper size for your feet is tricky, especially when you go for a brand from a different country, let alone a continent. 
This is because shoe sizes differ peculiarly from place to place, even brand to brand. While the US and the UK measure shoes in size, some countries follow CM (Centimeters). Again, some others consider inch measurement easier.
For a simple calculation, here you will get Clarks shoe size side by side in all measuring systems around the world. So, you must have no difficulties in deciding the matter and choosing your perfect one. Have a close view of the tables below.
Clarks Women's Size
| | | | | |
| --- | --- | --- | --- | --- |
| US(size) | UK(size) | EU(size) | Inches | CM |
|       4.5 |         2 |       35 |     8.35 |         21.2 |
|         5 |       2.5 |     35.5 |       8.5 |         21.6 |
|       5.5 |         3 |       36 |       8.7 |         22.1 |
|         6 |       3.5 |     36.5 |       8.86 |         22.5 |
|       6.5 |         4 |       37 |       9.02 |         22.9 |
The great thing about this brand is they give you half size, too. So, you can take the most appropriate size easily. Staying in the US, if you take size 4.5, it becomes 2 in the UK. But in some EU nations like Germany, Sweden, etc. you have to take size 35 for that same measurement.
In case you are in a country where shoes are measured in inches or centimeters, you need to calculate the above chart carefully to avoid any kind of unwanted hassles.
Clarks Men's Size
| | | | | |
| --- | --- | --- | --- | --- |
| US      (size) | UK      (size) | EU      (size) | Inches | CM |
| 7 | 6 | 39 | 9.69 | 24.6 |
| 7.5 | 6.5 | 40 | 9.84 | 25 |
| 8 | 7 | 40 | 10 | 25.4 |
| 8.5 | 7.5 | 41.5 | 10.16 | 25.8 |
| 9 | 8 | 42 | 10.35 | 26.3 |
For males, all the things like the difference between the measurements remain unchanged. But the starting numbers in all systems are different. 
This time, Clarks starts with number 7 in the US. In the UK, it is one less, i.e,6. For the other European countries, with the same size of feet, you have to get size no. 39. Like the female one, the other measuring systems also deserve your sincere consideration.
Should You Size Up Or Down For Clarks?
Whatever your business is, the shoes you wear must fit perfectly to do the job comfortably. So, you can never go for shoes too loose or too tight, no matter if it is Clarks or others.
Amongst all, models like Clarks Cotrell Slip-on, Cotrell Edge Oxford, and loafers are extremely accurate in their sizes. They don't normally size up or down, even after using them for a long time. So, never think of taking a larger or smaller pair while planning to take any of these models.
On the other hand, if it's a leather shoe, you can get a half size smaller as this material stretches out slightly after some days. At the same time, some designs like the Bushacre 2 Chukka, or Clarks Originals Men's Desert need to be a half size smaller for the same cause.
So, you can never say that all Clarks shoes get smaller or larger, instead, it depends on the particular models or materials.
What Do Clarks Width Sizes Mean?
As one of the best brands in the market, Clarks prioritizes your comfort most. That's why they assemble their shoes with a wide range of widths for all wearers- women, men, or kids.
Before you select a pair, have ideas about the codes that stand for different measurements of the shoe widths.
C, D, E, and EE- all these are for women's models. They indicate the narrow, standard, wide, and extra-wide fit consecutively. While F, G, and H stand for narrow, standard, and wide fit respectively for men's Clarks outfits.
Lastly, E, F, G, and H tell of the widths for kids' shoes. Here E- stands for a narrow fit, F-for standard, G-for wide, and finally H-for extra wide fit.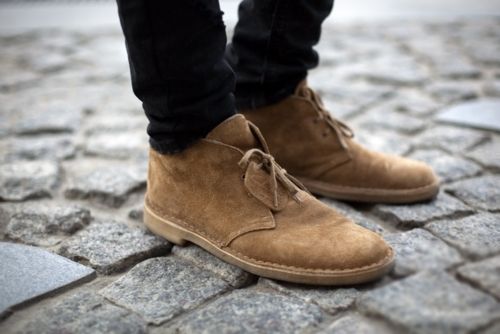 How Long Can Clark Shoes Serve?
In case you wear Clark shoes ensuring proper care, any model of this manufacturer can adorn your feet for at least 2 to 3 years.
Since the beginning, Clark has been a dominant name in the shoe industry because of their authenticity and uncompromised policy for the best quality materials and technology. 
These things result in the incredible longevity of their shoes, regardless of time, weather, or models.
Are Clarks Shoes Good for Your Feet?
When thinking about health issues, Clarks is the most trusted brand. 
Their shoes are considered to be most orthotic, which ensures that their materials, models, assembling, in fact, all the related matters provide your feet the supreme support ensuring health safety.
As you must not want to harm your feet with the very shoes you wear to protect them, you must prefer Clarks shoes for their incredible benefits and above all, orthotic quality.
Related post: Are Clarks Shoes Good Quality
Why Should You Prefer Clarks Shoes?
In case you want to make an excellent combination between your budget and taste, Clarks may satisfy you more than others.
Their shoes are incredibly affordable but never compromised with the materials, comfort, health issues, or longevity. Moreover, they have energetic members to launch new models with unbelievable designs and color matching.
How can you deny all these things?
Final Thought
Clarks is one of the trusted names in the shoe industry for their commitment and quality. Do Clarks shoes run big? As you are at the end of this guideline, you must know so far that Clarks are 100% true not only to size but also everything like materials or features.
Yet, because of the materials, some models may spread out slightly, or some may shrink a bit. For example, models like Bushacre 2 Chukka, or Clarks Originals Men's Desert normally shrink a half size after some days because of the nature of their raw materials. So, while going for these designs, you better get a half size larger.
As Clarks shoes are orthotic, your feet get the support even on the roughest terrains. You may want to get a Clark for their materials, technology, and sincere service.
When are you taking a Clarks shoe to examine things yourself